Is your Xbox One Media Player no devices found? Struggling hard to fix this issue? If yes, then don't fret, a few effective ways are offered in this post to troubleshoot this problem. So, follow this comprehensive guide to solve Xbox One media player no devices found USB issue successfully. Also, try the USB Data Recovery Tool to recover data from a USB drive if somehow deleted.
Rated Excellent on

Trustpilot
Free USB Drive Data Recovery Tool.
Recover data from USB drives, Pen drives, SSDs, HDDs, and other devices on Windows. Try now!
But before moving ahead to fix it, let's know something about Xbox One Media Player in brief.
About Xbox One Media Player
The Xbox One rolled out an update in 2014 for Preview users that contains a new Media Player. This media player allows playing a wide variety of video file formats. Hence, this media player is known as Xbox One Media Player app.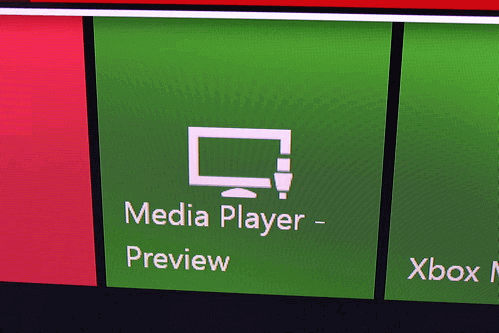 But currently, it plays the video files that are saved on the USB drive only. Sometimes, it happens that Xbox One media player shows "no devices found" error after connecting the USB drive to the console that contains the video file.
However, by following the workarounds mentioned in the next section, you can fix this problem effortlessly.
How to Fix Xbox One Media Player No Devices Found USB?
Way 1: Try Some Basic Methods
Before trying any complicated methods, it is always suggested to try some basic tricks first. Here, you have to do the same thing.
Following are some of the basic tips mentioned that can help you to fix Xbox One media player USB no devices found issue:
Remove & reconnect your USB drive to Xbox One
Restart your Xbox One.
Connect your USB device to another USB port on your Xbox One console
Connect your USB to a PC to see if it's recognized.
Even after trying these tricks, if the issue persists, proceed toward the next solution.
Way 2: Power Cycle Your Xbox One Console
You can even perform a hard power cycle to tackle this situation. Here is how you can do so:
First, hold down the Xbox button on the front of your console for 10 seconds. This will turn off the console completely.
Then, unplug a power cable from the back of your console & wait for 10-15 seconds.
Now, plug a power cable back into the console.
Press the Xbox button on the front of the console to turn it back on.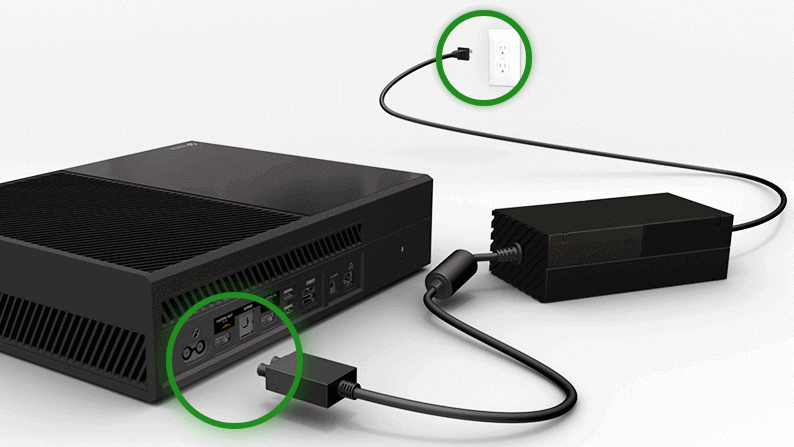 This process will clear out the cache on your Xbox One & can assist you in resolving the no devices found USB issue that you are experiencing.
Way 3: Check Xbox Live Service Status
Another working solution that you can try to troubleshoot Xbox One media player no devices found USB issue is to check the Xbox Live service status. You can easily check this by Clicking Here!
If the server is showing down, wait for the server to come back online. But if it's showing up there & running without any issues, try the below solutions.
Way 4: Check Xbox One's HDD Requirements
Well, according to a manufacturer, for external data storage media to save the Xbox One apps & games, it is necessary to meet the following requirements:
Xbox must have 256 GB or higher storage capacity.
It uses the USB 3.0 connection. In case, if you're using the USB hub, then the hub also ought to be USB 3.0 or later.
Only 2-3 data storage devices should be connected to the console at a time.
It has a partition.
Way 5: Update the Xbox One to Fix Xbox One Media Player No Devices Found USB
Using an outdated version of the Xbox console's operating system can lead to such sort of issues. Though you can easily deal with the situation by updating your console's OS to its recent version.
Even though you can update your firmware manually for the Xbox One console to recognize your external drive.
Here are the steps to update your Xbox console:
Press Xbox button in order to open a guide
Choose System >> go to the Settings
Again, choose System>> go to the Updates
There, if you see any recent update is waiting to be downloaded, then simply install it.
Once the update is installed successfully, return to Settings >> Select System >> Storage & check if your USB seems in the list.
Way 6: Reset Xbox One OS
It might possible that there is a problem with your Xbox One console's OS hence, Xbox One media player USB no devices found or won't work. Though resetting the console's OS might assist you to tackle this issue without any data loss.
To do so:
Press an Xbox button on your console to open a guide.
Go to Settings >> Select All Settings.
Choose System >> Console info & updates.
Select the Reset and keep my games & apps.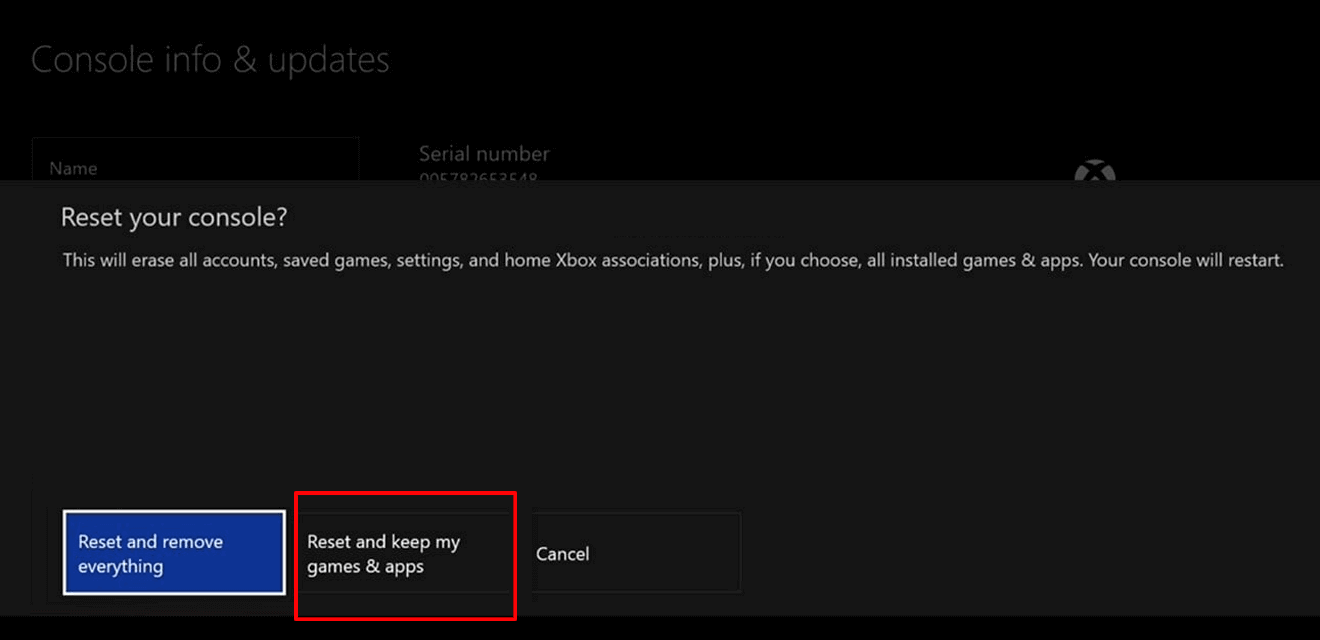 Wait until the console resetting process gets over.
And you are done!
Way 7: Contact Xbox Support 
If none of the above fixes worked for you, the last option left is to Contact Xbox Support. Just explain your problem to them in brief, and they will definitely help you to solve this problem.
You can easily contact them through the mail, chat, and even phone call.
That's it…
How to Recover Data from an Inaccessible USB Drive?
Almost all data loss issues can easily be solved with the help of a professional USB Drive Data Recovery Tool. You can download this program for free & install it on your computer for scanning your USB device & recovering data from it.
Apart from USB, it can retrieve each and every stuff from other storage devices like SD cards, Pen drives, hard drives, etc.
emid

emid


* Free version of the program only scans and previews recoverable items.
So, just follow the step-by-step guide of this program to know how it works.
Related FAQs:
Can Xbox One Play AVI From USB?
Yes, Xbox One can play AVI video file from USB if your .avi file is encoded with DivX/XviD codec.
Why Is My Xbox Not Reading My USB Drive?
Your Xbox might not reading your USB drive due to the following reasons:
Compatibility issue.
Using a corrupted USB drive
Running an outdated version of Xbox
Problem with the console's OS
How Do I Watch Media from USB On Xbox?
In order to watch media from USB on Xbox, you have to follow the below steps:
First, plug in your USB drive to Xbox.
Then, press a Guide button.
Go to the Video Player >> click on Portable Device.
Now, find & tap on your video to watch it.
What Format of USB Can Xbox Read?
FAT32 file system format of USB can Xbox read easily.
Wrap Up
Now, it's time to conclude…
I hope the fixes specified in this post resolved the Xbox One media player no devices found USB problem. And now you are able to play your content in Xbox One media player that is saved in the USB device.
Also, make sure to use the USB Drive Data Recovery tool to retrieve your USB flash drive data if somehow deleted.
For further queries, feel free to ask us on Facebook or Twitter.
Taposhi is an expert technical writer with 5+ years of experience. Her in-depth knowledge about data recovery and fascination to explore new DIY tools & technologies have helped many. She has a great interest in photography and loves to share photography tips and tricks with others.