Difficulties with the USB devices can occur from time to time, but several people reported about their Xbox 360 USB port not working.
Some people are using the Xbox 360 USB hub on their system. However, at some point of time, they may encounter Xbox 360 USB ports not working error messages, while using their USB devices.
This error message can be a very irritating problem. No need to worry, because today in this blog, I am going to provide you the complete guide about- how to troubleshoot USB ports not working on Xbox 360 issue.
But before knowing the solution to fix Xbox 360 USB ports not working,first of all, let's take a look at a scenario.
Practical Scenario
Take a look towards an example:

 Hey guys,

both my front USB ports on my Xbox 360 have broken – as in the little black bits that are inside the actual USB port have come off and I have no idea how to fix it. any suggestions on how to fix it or places to send it to, let me know!

*this prevents me from using my turtle beaches and charging my controllers

thanks a lot!

Post from: https://forums.techguy.org/threads/xbox-360-problem-broken-usb-ports.1005281/
So, this is an example or we can say its a user's experience shared while using their Xbox 360 USB port problems.
Sometimes, the question may arise in users' minds that- What USB Is Compatible with Xbox 360?
 What USB Is Compatible With Xbox 360?
 The Xbox 360 USB flash drive is more compatible with both the original Xbox 360 and Xbox 360 S console.
Remember that, you can make use of other USB drives to save your data up to 2 TB (Terabyte) of content. Arrange these USB flash drives as a memory unit to work with Xbox 360.
Can I Use An External Hard Drive On My Xbox 360?
By using USB External Hard Drives, you can easily connect any hard drive which contains at least 1GB storage capacity, and Xbox 360 can merely use up to 16GB storage space of the hard drive.
We must say, there are not exact hard drive brands that are totally compatible with the Xbox 360 console.
Fixes To Resolve Xbox 360 USB Ports Not Working Issue
Below are some of the methods to fix USB ports not working on Xbox 360 issue:
Fix #1:  Reinstall The Xbox Controller Drivers
The error message Xbox 360 USB ports not working can be a common cause of the drivers. This type of error can be easily fixed by following some of the easy steps.
If your system Xbox 360 doesn't recognize USB, possibly you can repair this issue by reinstalling the drivers. For this, simply follow the given steps:
First of all, start the Device Manager, after that you've to press Windows + X key to open the Win + X menu
Then, select the Device Manager options from the appearing list.
After opening the Device Manager, then locate the Xbox One controller, simply make right-click on it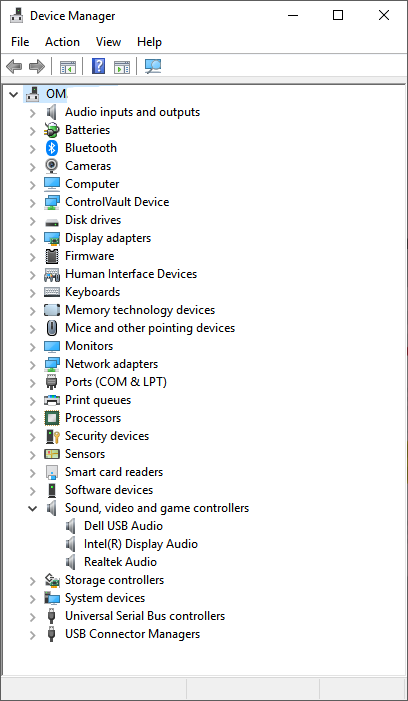 Now, select the Uninstall device option from the menu.
After that, you've to see the confirmation dialog. At that time, click to uninstall to remove your driver.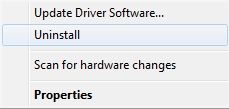 Next, after eliminating the driver, you've to click on Scan for hardware changes

After trying this method, if you fail to resolve Xbox 360 front USB ports not working issue, then you can try any of the below-given methods mentioned below:
Fix #2: Reconnect Controller
According to several users, if you are promoting the Xbox 360 USB ports not working error message, then this issue may occur when the controller is not paired properly with your PC.
To resolve this problem, simply follow the below-maintained steps:
Firstly, you've to press on the pairing button on the device.
Next, press on the pairing button on the controller
Now, the user will be paired with the system and the essential Drivers will be installed automatically.
When the controller is paired, lastly you've to check that the problem still exists or not.
Fix #3: Update The USB drivers
When you are getting error message 'USB ports not working on Xbox 360', then it might be possible that there is an issue with the USB driver.
To fix this issue, it is instructed to first visit your motherboard manufacturer.  And after that, you've to update the recent USB drivers for your motherboard.
Fix #4: Try Using A Different USB Cable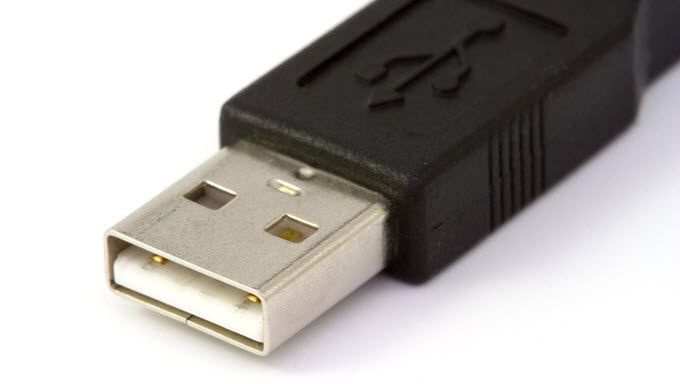 After trying the above process, if you're unable to fix Xbox USB port not working, then you can simply try this way to resolve your problem.
If you are prompting again and again with the message "Xbox 360 USB port not working" then the issue might be with your cable.
When your Xbox 360 front USB ports not working, then you've to try to substituting your USB cable, after that you've to check whether the problem still exists.
Fix #5: Using Command Prompt To Fix USB Ports Not Working On Xbox 360
The CMD (command prompt) is mainly used to perform the scanning of several storage devices for Windows system file errors or SD card with bad sectors or other external storage devices.
After that, the CMD prompt will try to resolve the problem simultaneously. Simply go through the below-mentioned instructions to do:
Firstly, you have to press the 'Windows + Q' key
After that, you've to type cmd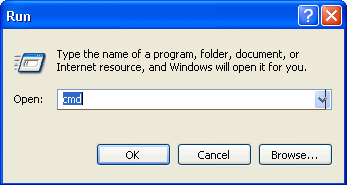 Next, just right click on 'Cmd Prompt', then select the option 'Run as Administrator'.
After a while, the CMD window will appear. Next, you've to type simply chkdsk X: /r /f where X is the new drive letter of USB drive /r, /f are the chkdsk parameters.
Now, just press the 'Enter' key to activate the error-checking process and it will then repair your USB port via chkdsk.
Finally, remove your USB hub and after that try to connect the device again. After finishing all these steps, check that your USB device is accessing or not.
While fixing the error message "Xbox 360 USB ports not working", if you have lost your all-important files from devices, then you can try the next solution
Helpful post: How To Recover Deleted Data From Xbox 360 USB Memory Stick
Automatic Solution: Recover Deleted Files From The Inaccessible USB Device 
While fixing the 'USB device not recognized' error, if you've lost your all essential data, it is essential to first retrieve lost/deleted media files from a USB device. To do so, you can try the professionally recommended tool Xbox 360 Data Recovery Software.
Generally, this tool is specialized in rescuing the missing/erased data from CF card, external hard drives, memory card, SD card, pen drive, microSD card, USB drive and more.
It also helps to restore deleted files from other external storage hard drives by trying a few steps.
emid

emid


* Free version of the program only scans and previews recoverable items.
Steps To Recover Data From Inaccessible USB devices
Step 1: Select Desired Location
Firstly, select the drive, external media or volume from which you want to recover deleted media files. After selecting, click on 'Scan'.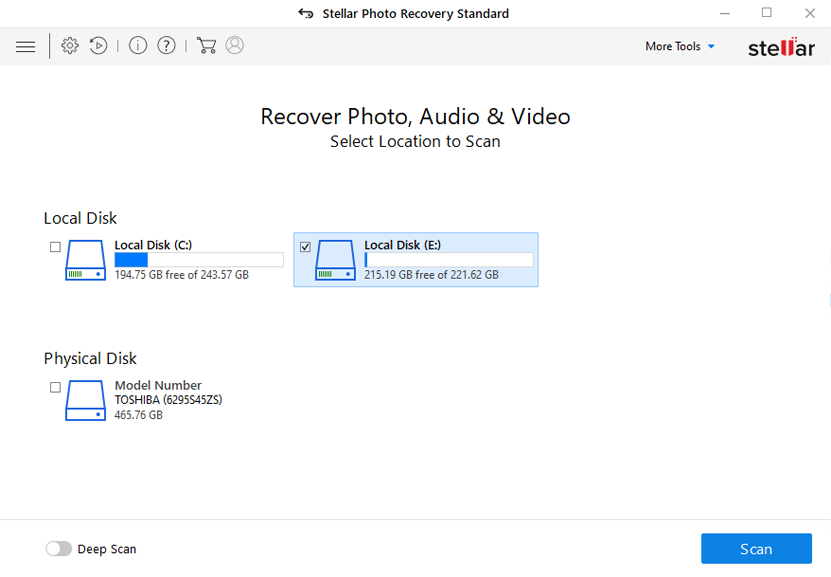 Step 2: Preview Recovered Media Files
Next, you can preview the recoverable media files after the scanning process is completed.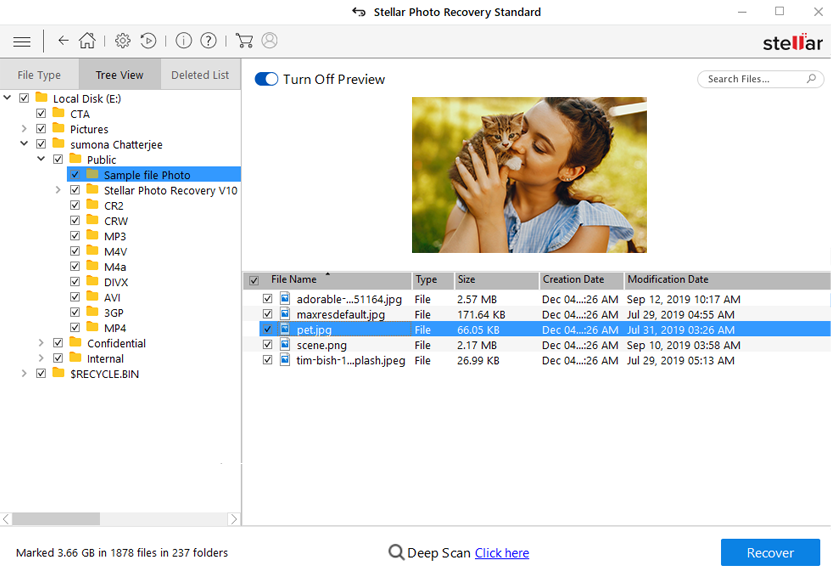 Step 3: Recover Media Files
Lastly, you can select the images, audio, video files you want to restore and click on 'Recover' option to save them at the location you want.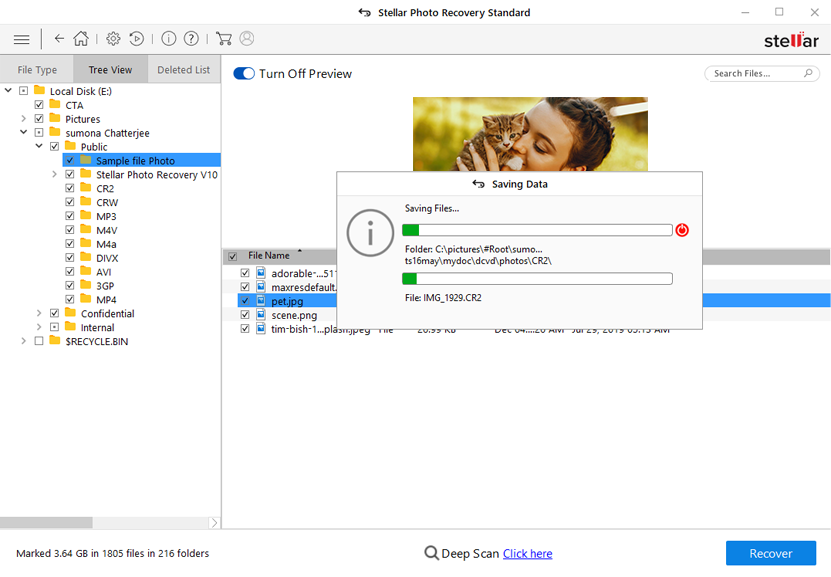 Final Words
As we all know, this error message is an annoying problem. If you're also getting warning messages like "Xbox 360 USB port not working" then, this guide will surely be very beneficial for you.
Although, the above-mentioned solutions are so effective that it can be easily tried by anyone to get rid of Xbox 360 USB ports not working issue.  
You can also recover deleted media files from USB devices by using Xbox 360 Data Recovery Software.
Lastly, I hope that you find this article helpful to you.
Taposhi is an expert technical writer with 5+ years of experience. Her in-depth knowledge about data recovery and fascination to explore new DIY tools & technologies have helped many. She has a great interest in photography and loves to share photography tips and tricks with others.