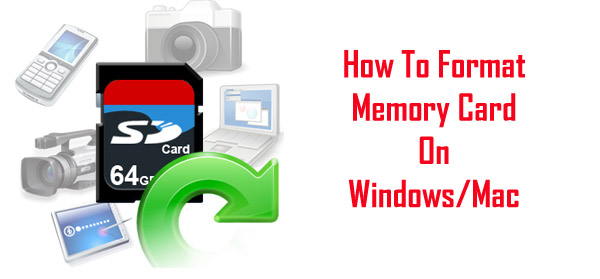 Memory cards can easily become full of music, files, pictures or missed registry entries so formatting the memory card is very important. Many devices are very sensitive especially the card with a capacity of 2 GB or more. Many issues can occur if your memory card is full of stuffs you might receive an error message like no memory present, memory card need formatting, memory card formatted etc. Your device may not respond to you or it can crash or hang while using it. All these are the common problem which you will face.
How to Format a Memory Card?
You might face problem with your memory card and you have to take necessary steps in order to make it work fine. Simply you need to remove all the data stored in it. But, many memory cards come with pre-formatted option and it is not formatted manually.  Here you have few steps that will help you while formatting the memory card:
Insert the memory card into the computer's reader if you have and if not then buy a multi format USB memory card reader to format your card.
Open "My Computer" and check the list of available drives. Select the drive which you want to format.
To make sure check the content of the drive and if possible then make a backup (copy and paste) of all data to separate location on different drive on your computer.
In "My Computer" right click on the right drive and select the option "Format".
Just leave all the option that are displayed on the screen and click on "Start" button. It is a non-reversible process so make sure that you really want to format the card or not. If you want then move forward with start button.
Once the entire process is completed take out your memory card form USB memory card reader and inserts it in your device to check out that is it working properly or not?
If you wish to recover the data back or if you have mistakenly formatted your memory card then you don't have to worry. There are many people who accidentally delete or format their memory card so here you have a complete solution for all your problems. Now you can easily recover the deleted, corrupted, lost, formatted files such as songs, videos, photos from all kind of devices. It is the most heartbreaking moment when you realize that you have accidentally deleted or formatted and your important files are lost. In this situation we remain blank as we don't know how to get them back. But now you have Data Recovery software that can easily recover the lost data.
This powerful recovery tool will help you to recover the deleted, formatted or lost data from your memory card. It performs a deep scanning and recovers the file easily and safely. But make sure that you don't add any new file to that memory card until the data are recovered because the overwritten files are unrecoverable. With its user friendly interface you can easily operate it so it doesn't require any technical person to recover data from memory card.
You Might Also Be Interested In:
Steps to recover lost or deleted photos from Memory card

Step 1 – Download and Install SD card recovery software. After this click on photos, audio & video to recover lost or deleted data from your SD card.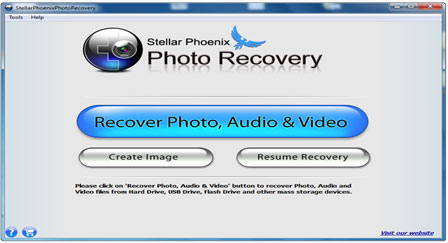 Step 2 – Now connect your SD card to computer by the help of card reader. Choose your SD card and click on the Scan Now tab.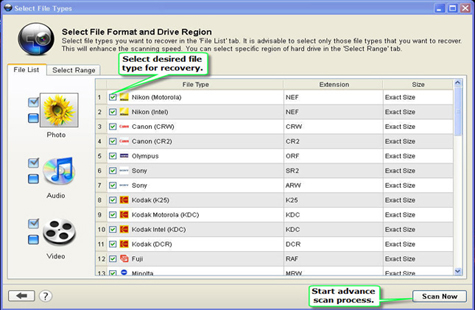 Step 3 – After getting the scan results you can easily preview the recovered files. Now choose the photos that you want back and click on Recover button.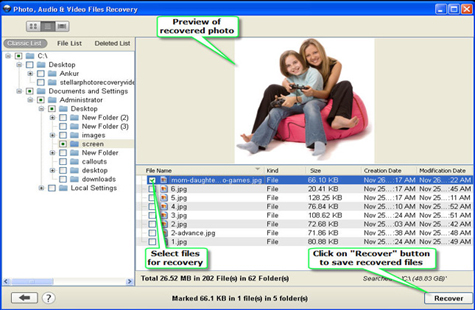 Step 4 – Select your desired location on your computer to save the recovered photo files.

Conclusion
So, it is always a good practice to format your memory card when it is not working properly or hangs and as a result you are not able to access the data stored in memory card. After formatting your memory card you can easily recover your data with the help of data recovery software. In this way you will be able to solve your memory card issue you can also easily recover your data back such as photos, videos and audio.