Are you getting a "this file isn't playable: 0xc10100bf" error message while playing your MP4 video files?
Do you want to know why it is happening and what are solutions that can be taken into consideration to fix 0xc10100bf error: this file isn't playable? Well, don't panic if it is bothering you. I am saying so because here I'll show you some working fixes that will definitely help you to solve this issue. So, without wasting any time, let's proceed to know about this error first along with the major factors…
To fix this file isn't playable: 0xc10100bf, we recommend this tool:
This software will repair flickery, stuttery, jerky, unplayable videos and supports all popular video formats. Now repair your corrupt and broken videos in 3 easy steps:
Download this Video Repair Tool rated Great on Pcmag.com.
Click Add File to add the video you want to repair.
Select Repair to start the repair process and save the repaired video on the desired location after the repair is done.
What Is 0xc10100bf Error?
The error "this file isn't playable. 0xc10100bf" occurs when you try to play the MP4 files on your system by using (WMP) Windows Media Player or Movies & TV app.
When you're facing a 0xc10100bf error then it simply means that your video has the incorrect file extension or has an unsupported file format, or is corrupted. The below-shown error can be caused because of different reasons. Some of the major factors I have listed in the next section of my post. So, let's see.
What Causes "This File Isn't Playable. 0Xc10100bf" Error?
Well, before fixing the 0xc10100bf error, it's very much important to know the reasons behind the occurrence of this error. Therefore, let's below find out the common reasons which can cause this error.
1. Video doesn't work
"This file isn't playable" error 0xc10100bf might take place when your video file has turned damage. It may corrupt or damage when your MP4 video was not recorded correctly, or it must be downloaded from the unreliable source.
2. Mismatched Media Player
Sometimes, your media player doesn't support the video file format which you're attempting to play and may cause a 0xc10100bf error.
3. Malware/Virus Infection
When the video file is downloaded from an unreliable source or a video file saved on an infected system can be corrupted.
4. Improper File Extension
Another reason that can cause a 0xc10100bf error is an improper file extension. This issue generally takes place when you've renamed the file without converting it properly through the dedicated video conversion tool.
5. File Gets Damaged While Transferring
Several times, it may happen that while transferring the video file from one device to another can corrupt your file.
So, these five are the most common reasons behind the 0xc10100bf issue. Now, it's time to proceed towards the best possible solution on how to fix error code 0xc10100bf without any trouble.
(Best Way) How To Fix 0xc10100bf Error: This File Isn't Playable?
When it comes to the best video repair tool then no other program can be as effective as the Video File Repair Tool. I am recommending this software because of all the specifications & features that enable you to fix 0xc10100bf error: this file isn't playable along with other video-related issues.
Apart from that, it ensures the guaranteed repair of corrupt video files & even an effective option to bring the corrupted files into the working format. This tool has numerous features which are outstanding, so let's have a look:
It easily repairs the damaged, broken, corrupted, or inaccessible video file formats along with the various video file errors.
Offers preview option before you finally get the repaired video file in your preferred folder
100% safe & secure to use
So, if you're willing to fix error 0xc10100bf, then you need to download this feature-loaded tool for your Windows & Mac OS respectively from the below buttons.



* Free version of this program only previews repaired videos.
So, just feel free to use this software and follow the below steps to troubleshoot 0xc10100bf error: this file isn't playable.
Step 1: Download, install and launch Video Repair software on your system. Click on 'Add Files' to add corrupted video files.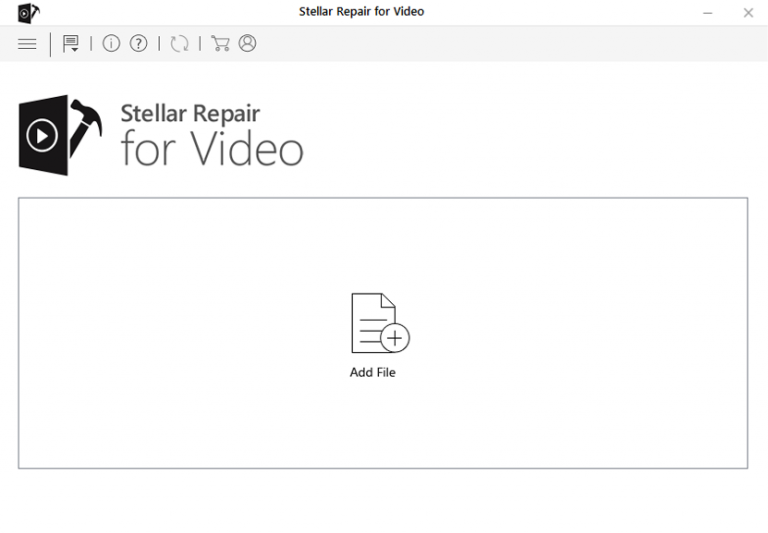 Step 2: Click on 'Repair' button to begin the repairing process. This start repairing your added video files one by one.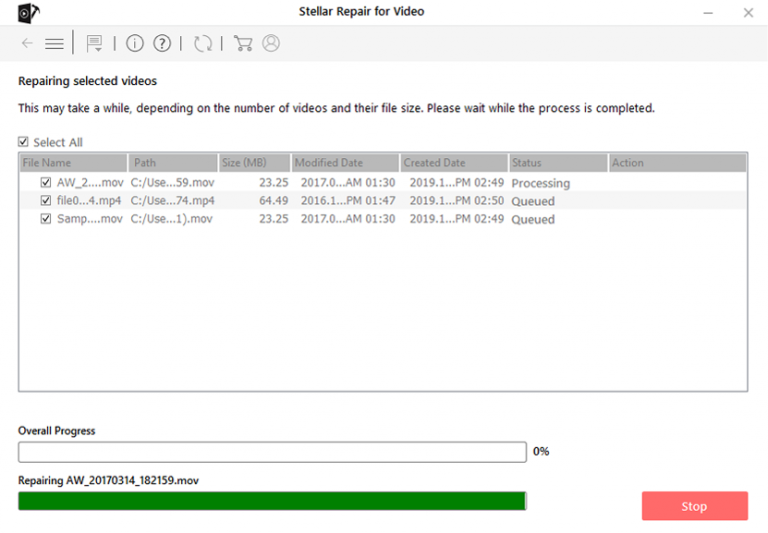 Step 3: You can click on 'Preview', in order to preview the repaired video file within the software and click on 'Save Repaired Files' button to save the repaired videos at desired location.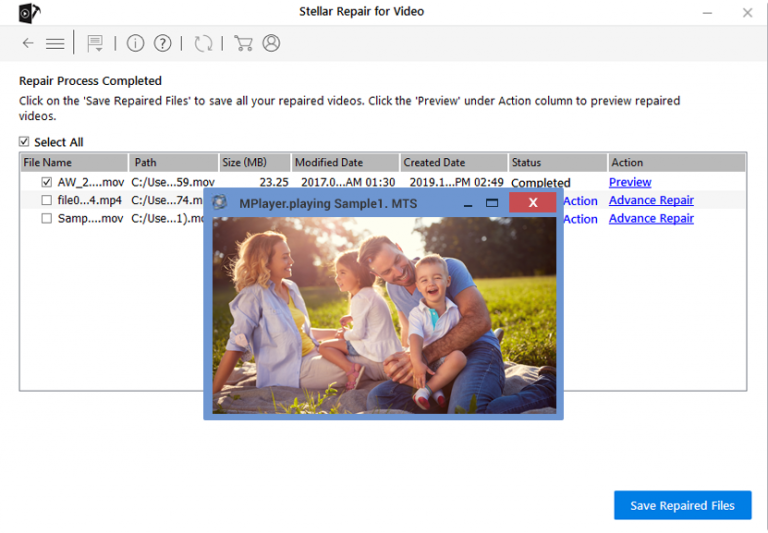 How To Fix Error Code 0xc10100bf Using Alternatives?
Here, I have mentioned some effective manual techniques that may help you to repair the error "This file isn't playable. 0xc10100bf with ease…
Fix #1: Play Your MP4 Video On Another Device
When you come across "This file cannot be read or this file isn't playable", then first of all you should try to play your MP4 video on another device. Many times, doing so can help to solve the corrupted or damaged video file and allows you to play your favorite videos and movies smoothly. If this method is unable to solve this problem, then you can try the next
Fix #2: Check A Supported Video File Format
The second method that you can try is to make sure that your video file's format is compatible with Movies and TV applications, WMP, or some other application that you're using. In case, if you have come to know that your video file doesn't have the supported file format, then you must convert it to another compatible format. To do so, you can try any free video converter tool such as DivX, Freemake, WonderFox HD Video Converter Factory, Movavi, and many more.
Fix #3: Re-download the Corrupted Video File
Sometimes it happens while downloading, there is some accidental process termination before you finish the tasks. Here, the first step is to check if your video file is not corrupted or broken by the downloading process.
If you find a broken MP4 video file, then you've to go back to the source website and then simply click on the downloading link to proceed further to download your video file again.
Hence, to avoid damaged or corrupted video files, you can re-download the source MP4 compatible or MP4 file codec.
Fix #4: Update Codecs
The codecs definitely play a vital role in the file playback. So, expired codec versions might cause this issue. If you are a Windows Media Player user, then you can follow these easy steps to update codecs:
Step 1: First, run the Windows Media Player and choose the "Tools" from a menu.
Step 2: Next, click the button "Options".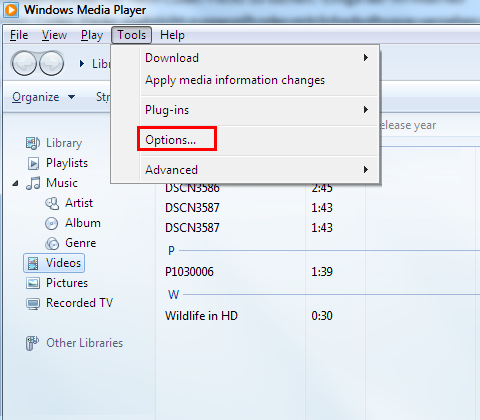 Step 3: Under a "Player" category, you need to check an "Automatically load codecs" checkbox & select it.
Step 4: Lastly, click the OK option to continue.
Fix #5: Repair Using The VLC Player
Well, if you've tried every possible way above but still getting the error 0xc10100BF (This file isn't playable) then you can use the VLC player to fix corrupted or damaged MP4 files. To do so, you have to change the .mp4 file extension to .avi and then try the below steps:
At first, launch the VLC media player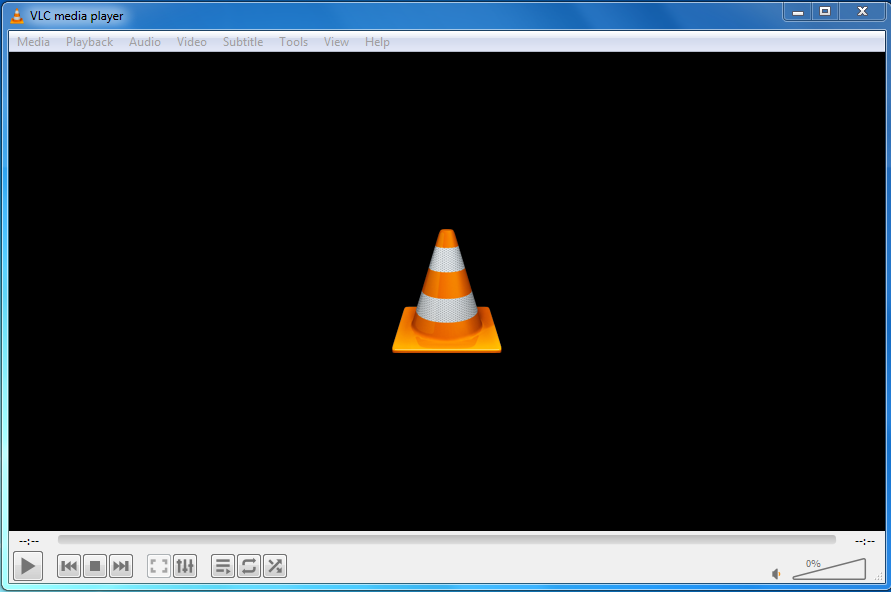 In the second step, you have to go to the Tools and then Preferences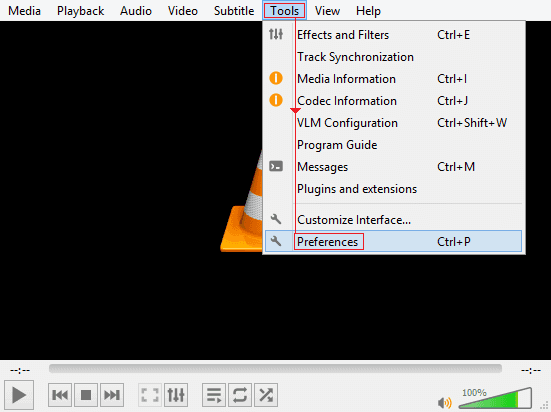 After this, you need to go to the Inputs/Codecs
From the Inputs/Codecs window, simply select the "Always Fix" option.
If this solution won't fix the error – "This file isn't playable. 0xc10100bf" then you can proceed further.
Fix #6: Check the File Extension
This file isn't playable. 0xc10100bf error may also cause when the video file doesn't have an accurate extension. This circumstance generally happens when you've renamed the video file without using the faithful video conversion software to convert the file properly.
To check whether a video file extension is right or not, you can use the right file manager and check if the file extension matches the MIME type. By renaming the video file with the right file extension, you can fix this issue.
Fix #7: Troubleshoot An Issue
Here are the easy steps, to troubleshoot the issue:
Just, press the Win + R key together and open a Run
Next, type the control & hit the enter
Then, go to a Control panel & search for the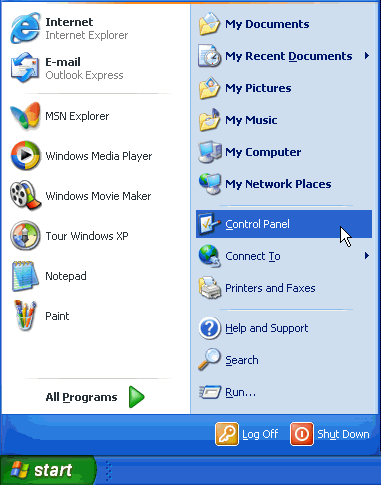 Launch a troubleshooter window, then click on the View all to view all options.
After this, find a Windows Media Player Settings >> Advanced settings
At this time, you need to check a box by Apply repairs automatically.
Now, scan a machine & select to apply this fix.
Fix #8: Reinstall Programs Which Creates Problems
If troubleshooting not able to resolve this error for you, then you can try to repair the issue by reinstalling the application entirely. After doing so, you can newly add all your files belonging to the app and ensure that it's running smoothly. Also, you can use different players since there are many free video format players available.
Fix #9: Scan & Remove Malware
Another method that you can try to fix this issue is to scan and remove the virus or malware using the Windows Defender. This is a security tool previously equipped on the PC. Sometimes, having the Windows Defender can help you to scan your computer & remove all the harmful threats detected.
So, to open and scan using the Windows Defender, you need to try the following steps:
Firstly, go to Settings & choose "Update & Security."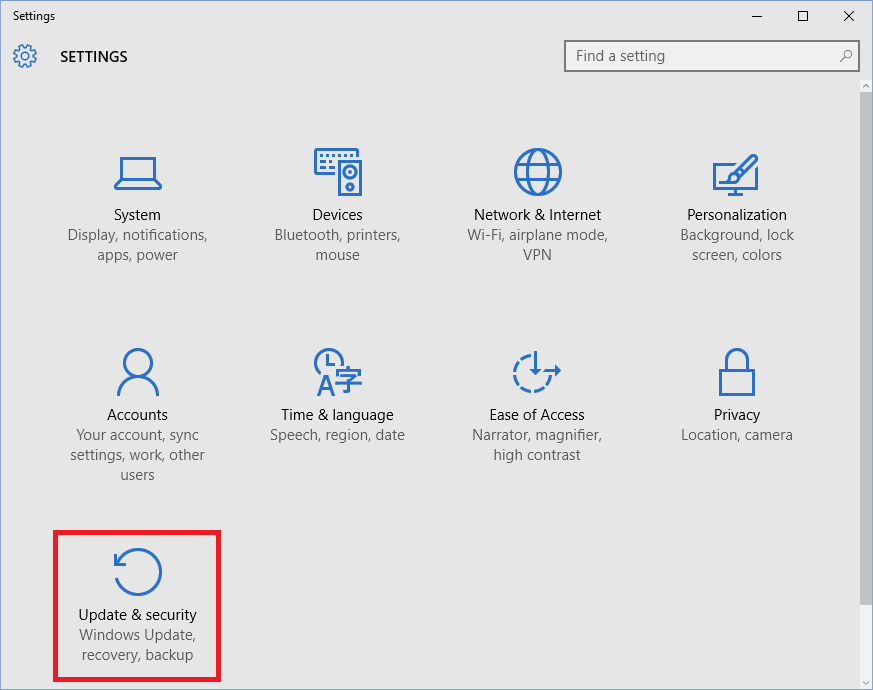 After that, select the option Windows Defender
Then, tap the option "Use Windows Defender."
At this time, you can use this built-in tool and scan the corrupted video files in your Windows PC.
To Sum Up
Error "This file isn't playable. 0xc10100bf" is a common error faced by users while playing the MP4 video in a media player. Nevertheless, resolving this error can allow you to play an error-free video without any hassle.
Hence, keeping this in mind, I've tried to provide you the best approaches to fix 0xc10100bf error: this file isn't playable.
At last, I want to say that you should try these solutions and if they all fail to overcome this error then you can try Video File Repair Tool. This tool will definitely help you to deal with such errors in just simple steps.

Alex is an expert technical writer with 7+ years of experience. His in-depth knowledge about data recovery and fascination to explore new DIY tools & technologies have helped many. Alex has a great interest in photography and loves to share photography tips and tricks with others.