"The disk structure is corrupted and unreadable" error generally occurs when you connect your corrupted/damaged partition drive (SD card, USB drive, hard drive, etc.) to a PC and try to access the data stored within it.
You can receive structure is corrupted/unreadable error due to logical or physical issues on your disk drive. Besides, there're some other factors like incorrect ejection, power surge, connection issues, etc. that can trigger this error.
So, if you are recently going through this error, there is nothing to worry about. By applying the solutions mentioned in this post, you can easily get rid of this problem.
How To Fix The Disk Structure Is Corrupted And Unreadable Error?
Fix 1: Unplug & Re-Plug The Corrupted Or Unreadable Device
Firstly, we would like to recommend you some basic troubleshooting tricks to fix the disk structure is corrupted and unreadable USB drive, Pendrive, SD card, etc.
Note: This method will only solve the error when it occurs due to incorrect ejection, power surge, and connection issues between the removable device and PC.
#1- Unplug & then reconnect the corrupted or unreadable pendrive, USB, or other external hard drives to the computer and check whether it is accessible.
#2- Change the USB port/cable and get the new one.
#3- Connect an unreadable storage device to another PC or laptop.
If these fixes don't work, you can try further solutions.
Fix 2: Run The Check Disk Command (CHKDSK)
Most of the time, it happens that due to corrupt file systems you can receive different drive-related errors on your Windows PC.
This error is also related to disk-related issues, so you should try Windows utility to resolve the disk structure is corrupted/unreadable command prompt. In order to run the chkdsk, follow the below-given steps:
At first, connect your external hard drive to a Windows system
Next, in a search box, you need to type the cmd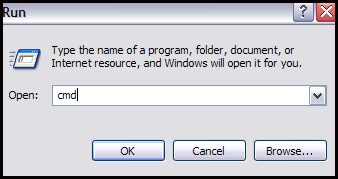 Then, press the Ctrl and Shift keys together >> hit Enter
Once prompted, you need to grant permission via clicking on Yes option and to open & tap the Command Prompt then tap Run as the Administrator.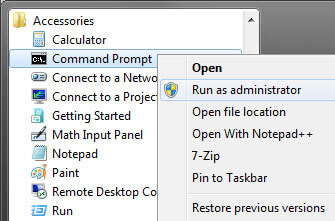 After this, type chkdsk /f /r x command >> hit  (Here, replace x by assigning the drive letter of a drive.

[Please NOTE]: Do not forget to type parameters /f & /r. Running the chkdsk without /f & /r parameters shows only status of a drive & does not deal with any errors.
After finishing these steps, check if a 'disk structure is corrupted' issue is fixed.
Fix 3: Use Error Checking Utility To Fix The Disk Structure Is Corrupted And Unreadable Pendrive/USB
Windows system has various in-built tools to check & fix disk-related issues. One such tool is the Error Checking utility. You can run this tool for solving the disk structure is unreadable or corrupted' error by following the below instructions:
Connect your external hard drive to Windows PC
Go to My Computer/This PC
Make right-tap on a corrupted drive >> select Properties
Then, choose Tools>> click a Check button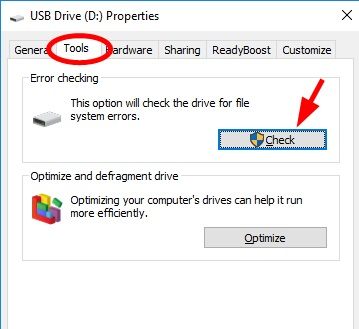 Now, the Error Checking utility starts scanning a drive & fixes the error if any.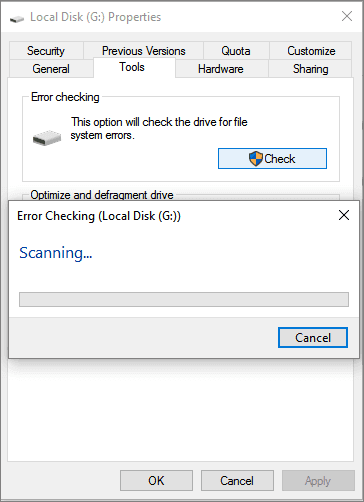 Once the process is over, reboot your PC & check whether you can access a drive now.
Fix 4: Run Hardware & Device Troubleshooter
Another effective method that you can try to resolve the disk structure is corrupted and unreadable Windows 10 is to run the Hardware & Device troubleshooter.
Actually, the error occurs while trying to access the data of a connected drive, that's why we are suggesting you to try this solution. To run this, follow these steps:
Press the Window + I in order to open the Settings.
Choose Update & Security >> locate & click on the Troubleshoot.
Go to the Hardware & Devices then tap Run troubleshooter option.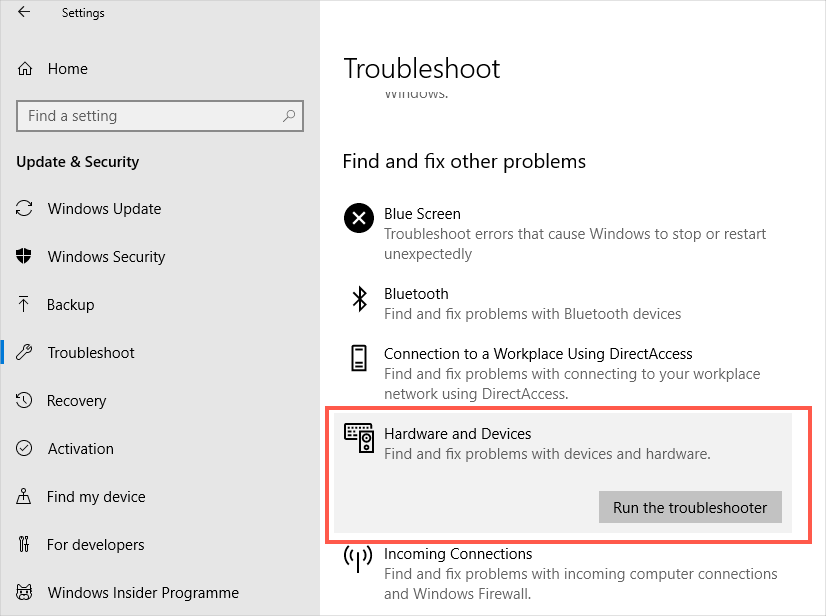 Now, you need to wait till process is over.
After that, follow the screen's instructions to fix the error.
When the fixing process gets finished, restart your PC & see if your issue is resolved now.
Fix 5: Assigning A Drive Letter
As you know, this error is generally occurring because of a corrupted or missing drive partition. In such a situation, assigning the file system/drive letter might help you to troubleshoot this error.
Here is how you can easily assign a drive letter:
First of all, press the Win + X keys at the same time, find and open the Disk Management.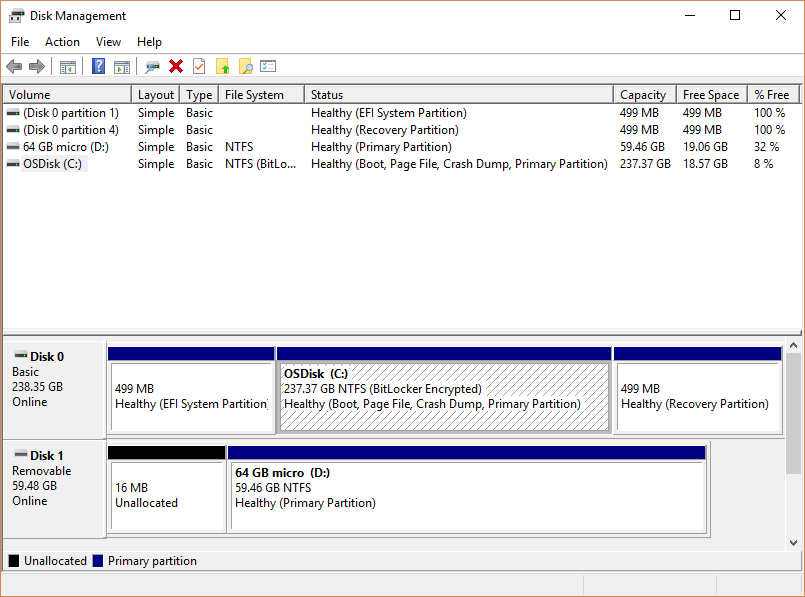 Under the Disk Management, you need to choose a drive that you need to change a drive letter.
Make right-click on a drive & select Change the Drive Letter & Paths >> select Change.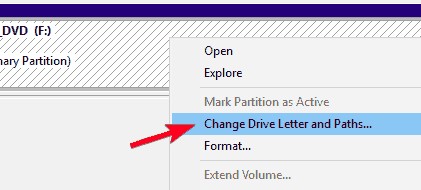 In a next pop-up window just set the new USB drive letter.
Lastly, click on OK and finish a process.
Fix 6: Uninstall & Reinstall The Disk Drive
The corrupt disk drive is another foremost reason that can lead to 'bootrec /rebuildbcd the disk structure is corrupted and unreadable' error. So, to solve this, you need to connect your hard drive with a PC & reinstall disk drives.
To do so, follow the below easy steps:
Firstly, press the Win + X keys together, find & open the Device Manager.
Go to the Disk Drives then choose a problematic drive.
Make a right-tap on a driver & choose the Uninstall device.
You will get one popup message on your screen asking you for a confirmation drive uninstallation process.
Tap on Uninstall and finish the process.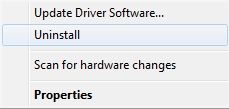 Navigate Menu bar & tap on Scan for the hardware changes and reinstall disk drive.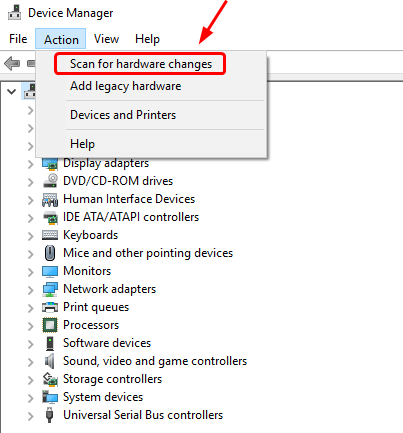 Now, check if the problem is resolved.
Fix 7: Format The Corrupted/Unreadable Drive
Even after trying the above approaches if the disk structure is corrupted and unreadable SSD/HDD error still persists, try this method. Yes, formatting the faulty drive is one of the best ways to logical problems of the drives and makes them readable again.
Note: Don't forget to keep a backup of your data storage media before formatting. The formatting a drive process will erase all the data stored within the drive.
Follow the below steps to format your memory card/USB drive easily:
1: Just click on "This PC" option.
2: Make right-click on a disk that throws the error message >> choose "Format" option.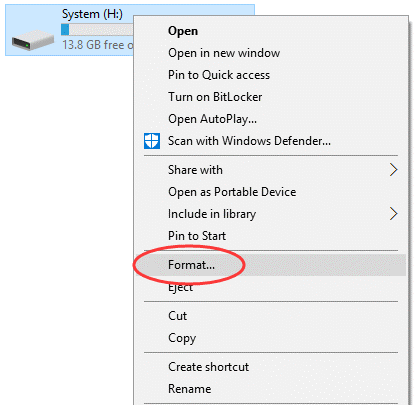 3: Now, assign the file system to a drive & click "Start" button.
For an External or Internal Hard Disk, you need to choose an NTFS file system
For SD cards, USB drives, you need to choose FAT32 or exFAT.
What To Do If Data Gets Deleted After Fixing "The Disk Structure Is Corrupted/Unreadable"
We believe that the Data Recovery Tool is one the best solution to recover deleted data from SD cards, USB drives, pendrives, or other storage devices.
No matter whatever the reason behind data loss from a drive whether it is accidental deletion, formatting, etc. this software is enough capable to retrieve data from an external storage drive with ease.
You can run this program even without any technical skills.
Hurry Up! Download & install this software on your Windows or Mac OS then follow its easy steps to retrieve data from Pendrive or other data storage media.
emid

emid


* Free version of the program only scans and previews recoverable items.
Frequently Asked Questions:
What Do You Mean By The Disk Structure Is Corrupted And Unreadable Error?
The disk structure is corrupted/unreadable simply means that the partition of the SD card, USB drive, hard disk or other storage media has been corrupted. When you connect the corrupted external data storage media and PC fails to access the partition then you can receive this error message.
How Do I Fix Disk Structure Is Corrupted And Unreadable?
You can easily fix a disk is corrupted issue by trying the below troubleshooting tips: 1. Unplug & re-plug your external HDD, SDD or USB flash drive 2. Run the check disk scan (CHKDSK) 3. Run the hardware & device troubleshooter 4. Reinstall the hard drives 5. Format a corrupted external hard drive.
Why Is My Hard Disk Corrupted And Unreadable?
Your external or internal hard disk might get corrupted and unreadable due to one of the below-mentioned reasons: 1. Improper ejection of the storage media. 2. Physical damage. 3. Power outage. 4. Viruses/Malware. 5. When RAW file system gets corrupted.
How Do I Recover An Unreadable External Hard Drive?
If you are creating backup of your entire crucial file on another data storage media or PC regularly then you are lucky enough. You can easily restore the deleted hard drive data from the created backup folder. In the absence of backup, you can try data recovery software stated above in this post.
How Do I Fix An Unreadable Or Corrupted Directory In CMD?
In order to fix an unreadable or corrupted directory in CMD, you need to right-click the Command Prompt & choose 'Run as an Administrator' option. After that, you have type the command: chkdsk /f h: >> press Enter key. (You have to replace h: by an unreadable drive letter.)
Bottom Line
So, guys, this is all about how to fix disk structure is corrupted and unreadable Windows 10/8/7. All the aforesaid solutions are very effective and one of these methods will surely help you to get rid of this error without any hindrance.
We hope, you liked this post, if so then do not forget to share it with others who are also going through the same error.
Alex is an expert technical writer with 7+ years of experience. His in-depth knowledge about data recovery and fascination to explore new DIY tools & technologies have helped many. Alex has a great interest in photography and loves to share photography tips and tricks with others.