MP4 is a digital multimedia container format generally used to store video and audio along with subtitles. While using MP4 file format, you might perceive various issues related to video such as grainy, flickering, blurry, header corruption, choppy, jerky, etc. Well, header corruption in the MP4 file is one of the common issues, it can severely affect the overall playback of your video. Therefore, today in this article I am going to discuss how to fix MP4 header corruption issue in no time.
Apart from that, I will also explain what the MP4 video header is, the major factors that can lead to this issue, how to identify the MP4 header corruption and fix it.
To fix MP4 header corruption, we recommend this tool:
This software will repair flickery, stuttery, jerky, unplayable videos and supports all popular video formats. Now repair your corrupt and broken videos in 3 easy steps:
Download this Video Repair Tool rated Great on Pcmag.com.
Click Add File to add the video you want to repair.
Select Repair to start the repair process and save the repaired video on the desired location after the repair is done.
Common Signs Which Indicate Header Corruption In MP4 Files:
You might get a corrupt header file error message
Video becomes unreadable & fails to open
MP4 file freezes in the middle or shows a black screen while trying to play the video
Your MP4 video won't play on any media player
Missing/distorted sound, etc.
Why MP4 Video File Header Gets Corrupt?
The MP4 header holds data such as resolution, size, settings, format, etc. of the video but sometimes it might get corrupt due to any unexpected reason.
Here I have listed some of the major causes of MP4 header corruption:
Sudden shutdown of the system when the MP4 video file was in use.
Mishandling of an MP4 file by the video editor, media player, or any other tool.
The human error or accidental change in a hexadecimal code of a header can also make it corrupt.
A virus-infected device such as a digital camera or camcorder can lead to this issue.
A firmware or antivirus application on your PC can also corrupt the MP4 header.
There can be problems regarding opening a file or editing it.
A clash between the system processes or applications
A bad sector, malware attack, or even missing partition on a storage device can lead to this problem.
What Happens If Your MP4 Header Get Damaged Or Corrupt?
The corrupted or damaged MP4 header can affect a video file in many ways. Even if a single chunk is broken, and the segment is important then its corruption can make the video harder to play. After loading on a media player, you might get a logical error about a missing or corrupt segment.
Apart from that, your file can have a missing piece, frozen video, blurry video, blank segment, missing sound/video, lack of audio-video sync, etc. During playback, your video might stop playing in between as well.
How To Fix MP4 Header Corruption? (Recommended Way)
The MP4 Video Repair Tool can help you to fix corrupt MP4 headers easily. I am recommending this software because it has the ability to fix MP4 or other video file formats (MOV, WMV, M4V, FLV, MKV, AVI, F4V, AVCHD, etc.) without losing their original video quality.
This program allows you to troubleshoot corrupted or unplayable video files that are stored in the SD card, memory card, USB flash drive, external hard drive, and more.
Why Video Repair Is The Best Utility?
The video repair is the best utility because it has several features which are outstanding, some of them are:
Effectively repairs MP4 videos that have become corrupted, damaged, broken, or not playable.
Can fix 17+ video file formats
It can solve any sort of corruption in the video header, sound, frame, movement,
Offers preview option before you finally get the repaired file in your preferred folder
100% safe and secure to use.
It is easy to use and is available in different versions of Windows and Mac OS X.



* Free version of this program only previews repaired videos.
This ensures the guaranteed repair of video files and is an effective solution to bring the corrupted files into the working format.
Here are the steps to resolve MP4 header corruption……
Step 1: Download, install and launch Video Repair software on your system. Click on 'Add Files' to add corrupted video files.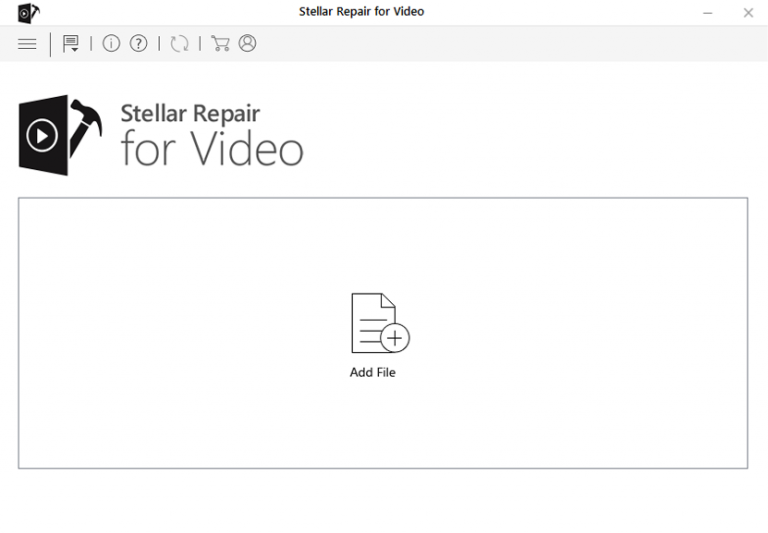 Step 2: Click on 'Repair' button to begin the repairing process. This start repairing your added video files one by one.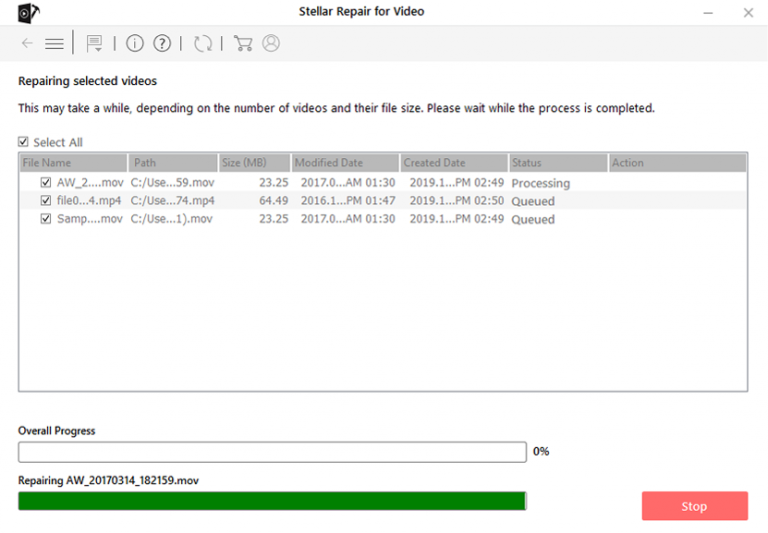 Step 3: You can click on 'Preview', in order to preview the repaired video file within the software and click on 'Save Repaired Files' button to save the repaired videos at desired location.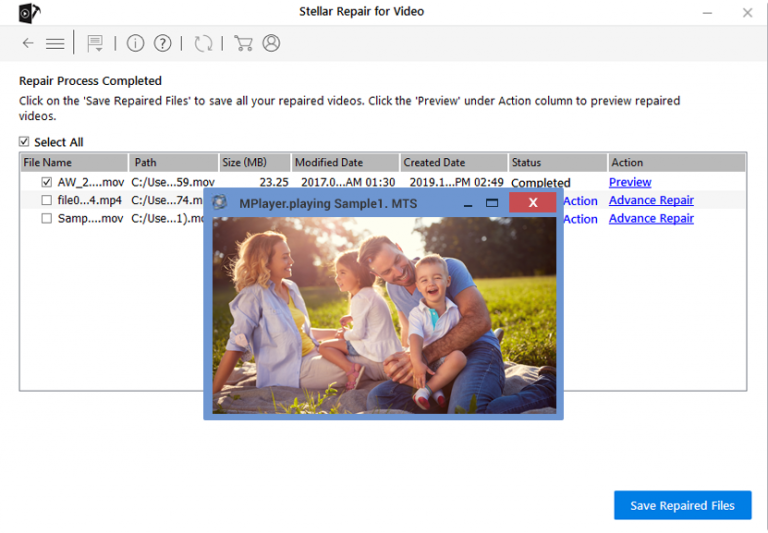 More Options To Fix Header Corruption In MP4 Files
Solution # 1: Download Your MP4 Video File Again
Unfinished downloading or transferring any video file can lead to a video file corruption issue. Hence, you need to download your video file (MP4) again from the source. After doing so, you can try to play your video again.
If this method won't fix MP4 header corruption issue, then you can try the next one.
Solution #2: Fix MP4 Headers Using VLC Player
Using the VLC Player, some video files can be fixed to some extent as it comes with in-built file repairing features. So, you need to just follow the below instructions one after another and resolve your corrupted MP4 files with VLC player:
Step 1: Download & install the VLC Media Player on your PC & open the corrupt MP4 file through it.
Step 2: Then, make a tap on Tools tab which you can see in a menu bar >> then choose Preference.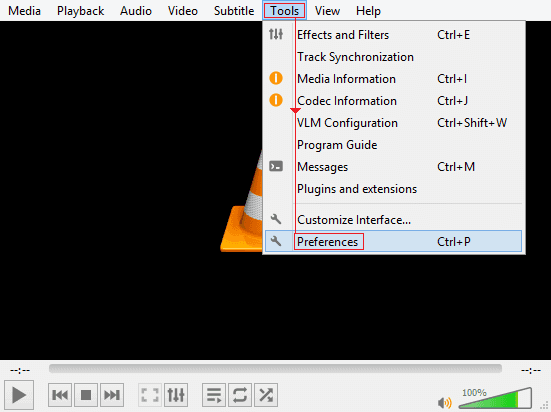 Step 3: Select the Input & Codecs from the top menu.
Step 4: At this time, scroll down to the Damaged or Incomplete file section
Step 5: Now, choose the Always fix option from a drop-down menu.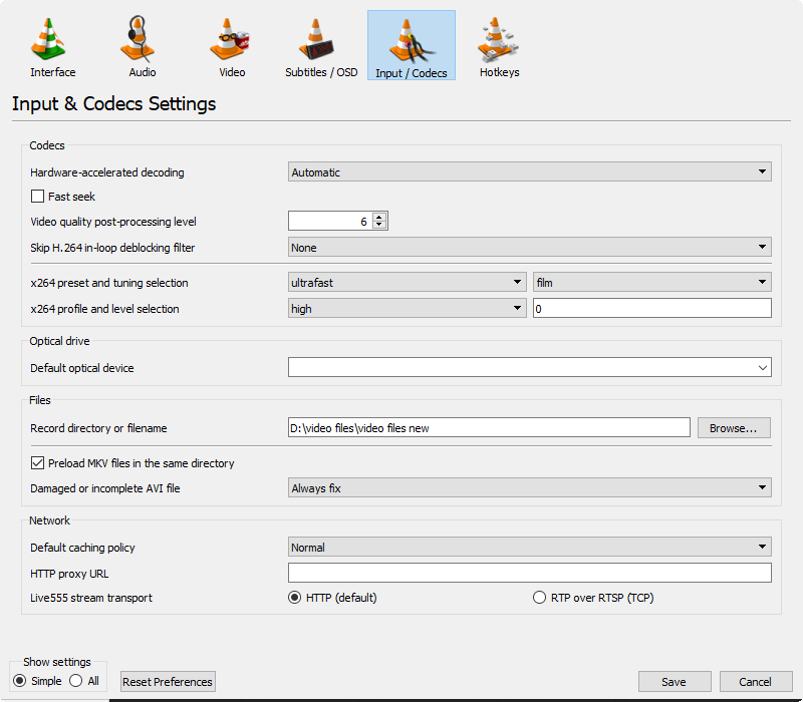 Step 6: Make a click on Save.
However, if your .mp4 file is merely damage, then VLC Player can solve the header corruption in video effectively.
Solution #3: Inspect A Codec Details
Well, Codec is a very important part of the video compression of any major file container. At times, a fault in the codec process can also make your MP4 inaccessible.
So, to repair video error of MP4 header, simply use an inspector tool or video analyzer. There are many video inspection tools that are freely available & will let you know the details about its codec process.
Solution #4: Use Hex Editor To Fix MP4 Header Corruption
Another method which you can try to fix MP4 header corruption is to use any Hex Editor tool. If your MP4 file gets corrupted due to the broken file header then any Hex Editor software can solve the issue. They're binary file editors which manually repair the damaged headers in video files.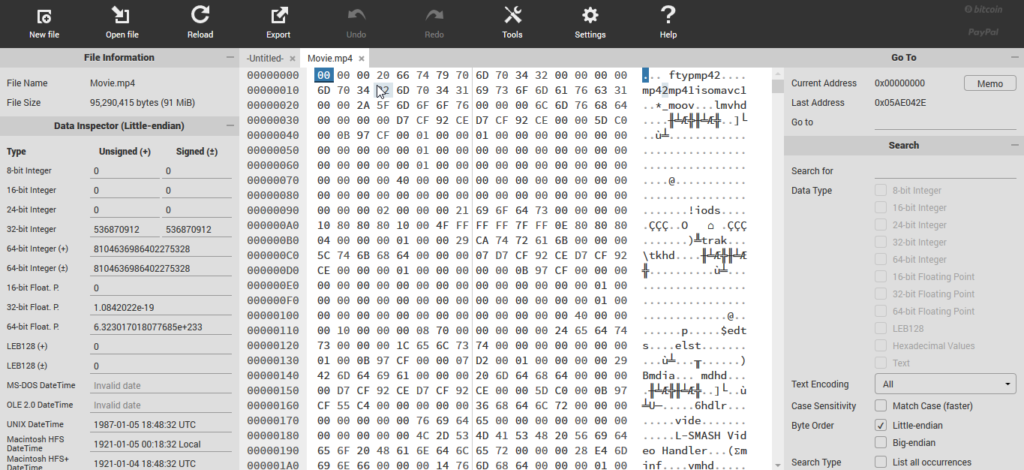 As Hex editor programs use fundamental binary data to troubleshoot the MP4 file header, you should have good knowledge about hexadecimal codes. Some of the Hex Editors are HxD, Hex Fiend, HexEd, OxED, etc. These tools can easily find online & download on your PC.
Verdict Time
Programs like Hex Editor and VLC Media Player are effective but limited for repairing MP4 headers or index corruption in MOV or MP4 video files.
Advanced video repair software, such as MP4 Video Repair that mentioned here is specially designed to solve any sort of corruption in a video header, frame, movement, sound, etc. Additionally, it's quite an effortless & straightforward way. Anyone can use this program without any trouble.
I hope, this blog will help you out to solve how to repair MP4 header in no time.

Alex is an expert technical writer with 7+ years of experience. His in-depth knowledge about data recovery and fascination to explore new DIY tools & technologies have helped many. Alex has a great interest in photography and loves to share photography tips and tricks with others.