We can't deny that the QuickTime is a powerful media player on Mac that has countless features. But, we also can't ignore the problems that sometimes we face while trying to open and play our media file. Apple QuickTime Player can't open MP4 file is one such issue that recently experienced and conveyed by several users. That's why here we have gathered some quick techniques to solve it.
If you're one of them then continue reading this post & learn how to fix QuickTime player won't open .mp4 file with the 9 best tricks.
But, before we dig into the fixes, it's important to know why QuickTime Player can't open MP4 Mac. Let's know its answer first.
Why Can't QuickTime Open MP4?
There are many reasons that can lead to QuickTime player won't open MP4 files. Thus, below we have listed the common causes:
QuickTime Player is outdated.
The video file format isn't supported.
QuickTime Media Player is damaged/corrupted.
When your Mac PC is infected by the viruses or malware.
Your PC has temporary errors.
The MP4 video that you need to open & play is corrupt.
Video codec issues.
So, these are the major factors behind unplayable MP4 video on QuickTime player. Now, you must be worried to know how to fix QuickTime player can't open MP4 Mac.
If so, just scroll down this webpage and get your answer in the next section.
How To Fix QuickTime Player Can't Open MP4 On Mac?
Follow the below guide to learn how to easily solve the file isn't compatible with QuickTime player MP4 file and won't open issue.
Trick 1: Re-Open Your QuickTime Player
Since the problem is with the QuickTime player so, very first, you need to close and again open the media after some time. After re-launching the player, try to open & play your MP4 video again. If it is opening and playing then OK if not then try further solutions.
Trick 2: Restart Your Mac PC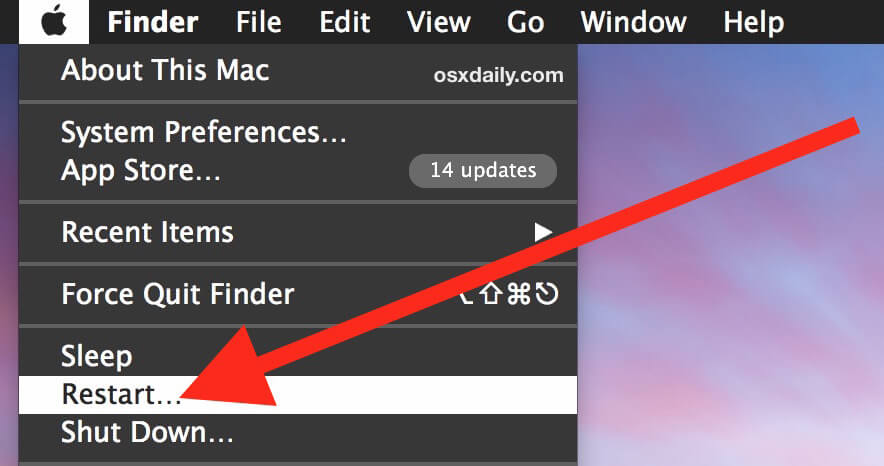 Another simplest way which you can try to troubleshoot the QuickTime player won't open MP4 file issue is to restart your Mac computer. Though, rebooting the device will refresh your PC and will solve the glitches on both PC and QuickTime media player. After restarting it, check if you are able to open and play your video on Mac QuickTime player.
Trick 3: Update Or Reinstall The QuickTime Player
Many times, it happens that we are unable to play our favorite movie on an installed media player due to various reasons. An outdated media player is the foremost reason for not playing video issues.
Similarly, if QuickTime player can't open MP4 downloaded, it might possible that your media player is outdated or too old. So, you need to update it to the latest version ASAP.
But let us tell you very clearly, there is no option to update the QuickTime player manually. If you want the latest version of the program, you've to uninstall and again install it.
To do this, go to Apple's official QuickTime download webpage and then install it on your Mac PC.
Note: Please choose an appropriate version according to your OS that you're recently using.
Trick 4: Clear Temp File of the PC To Fix QuickTime Player Can't Open MP4
Continuously using a PC whether it is Windows or Mac OS produces some temporary & cached files. These data can lead to different issues including QuickTime won't play MP files. All you need to clear those temp or cache files to fi the issue.
Here is how you can easily clear the cache or temp files on your Mac PC:
At first, go to a desktop.
Press the 'shift-command-G' by a Finder window is open.
Then, enter the below command in a search box.
'~/Library/Caches'
After this, tap 'go' >> here you will get a new window that contains all the cached files.

Next, press & hold the 'command-A' in order to choose all folders.
Press the 'command-delete'. Now, you'll get a pop-up message asking you to confirm.
Here, you need to put your Mac's PIN/password to finish the action.
After completion of these steps, restart your Mac system and use QuickTime media player to play your MP4 footage.
Trick 5: Download The Supported QuickTime MP4 Codec
If you are still not able to open/play your MP4 clips on QuickTime player, there is a huge possibility that an MP4 video or audio codec isn't supported by the QuickTime.
So, you need to download a supported MP4 codec pack on your device and then try to play the video.
Trick 6: Convert MP4 Video Format To Another Format
This is another effective method that users are often trying when they face playback errors or issues. So, here we would also like to recommend you to convert your MP4 file to fix QuickTime player can't open mp4 downloaded.
There are several media players available for Mac users to play video. But VLC is a free media player that has the best video repairing feature as well as file converting feature.
Therefore, you can also install VLC player on your Mac device and convert your MP4 file to another format easily.
Follow the steps to do so:
After installing the VLC player on a system, launch it >> tap on "Media" tab.
Select the "Convert / Save".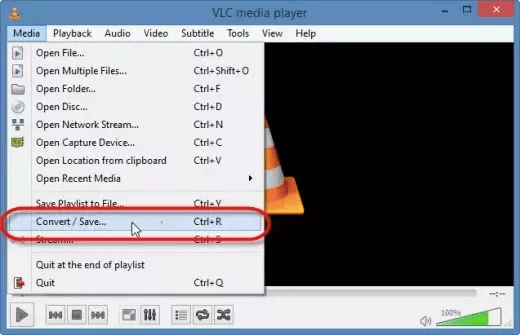 Tap on a "+Add" option & choose the input MP4 file.
Once you have added the file, again tap on a "Convert/Save" option which you can see at a bottom of your screen.
Now, select "Convert" & pick the output video format like "MKV, M4V, H.264, etc. to convert your video to.
Lastly, decide a destination name of the file & location >> hit "Start".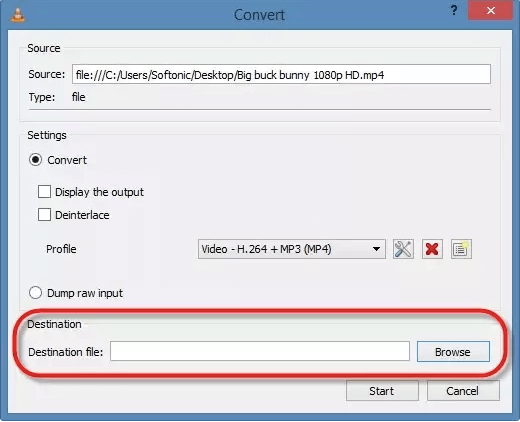 Also, you can search over the internet for the online video converter tools & choose one to use.
Trick 7: Scan Your PC for Viruses/Malware
Maybe you are not able to play your video in QuickTime Player because viruses/malware attacked your PC. Therefore, once you must use an antivirus program to scan your PC for viruses & remove them ASAP.
However, it is important to scan your computer on a regular basis so that you cannot encounter any issues in the near future.
Trick 8: Use Another Media Player
Even after trying the above fixes, if you are still unable to play your MP4 video on QuickTime Player then you can go for its alternatives. Yes, you can use another media player to open and play your MP4 clip smoothly.
No matter whether you're running Mac or Windows system, you can use one of these media players in order to play your MP4 videos:
5Kplayer
VLC media player
MediaMonkey
GOM Media Player
Kodi Player
The process is finished…!
Recommended Tool To Repair Corrupted MP4 Video File
If the Apple QuickTime player can't open MP4 video file then it might possible that your MP4 file is itself corrupted. In such a case, you have to go for the best Video Repair Tool to fix corrupted or damaged MP4 files.
It is powerful Video repairing software that has the ability to repair corrupt video files that are choppy, jerky, distorted, flickering, show errors, or out-of-sync, due to several reasons.
The best thing about this utility is that- you can run this program even without any tech skills. Besides, it has some other igneous feature that makes it best among other software. A few of them are listed here:
Fix unlimited corrupt/broken video files in a few clicks.
Repair 4k, 8k, HD, UHD, 360° & VR videos effectively.
Preview the repaired video file before saving it.
Easy to use & user-friendly interface.
Compatible with both Windows & Mac OS.



* Free version of this program only previews repaired videos.
So, simply download this software on your Mac device to repair the broken file after fixing can't open MP4 on Mac.
Follow the below step to know how to run this tool.
Step 1: Download, install and launch Video Repair software on your system. Click on 'Add Files' to add corrupted video files.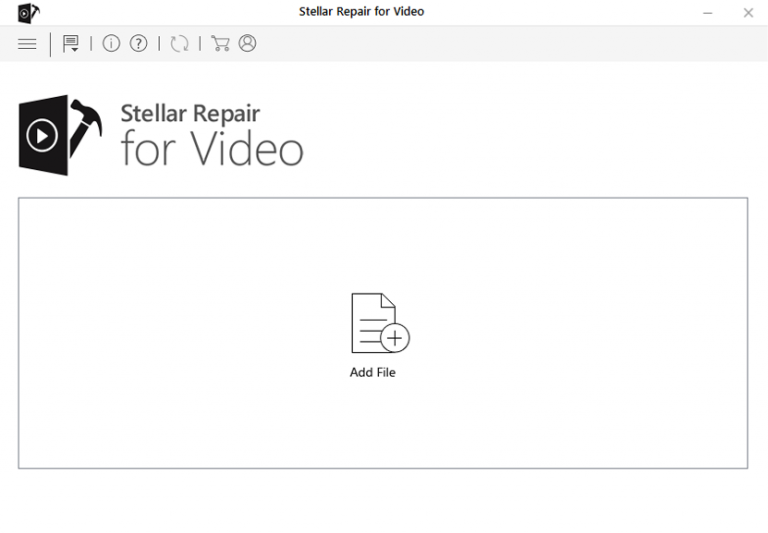 Step 2: Click on 'Repair' button to begin the repairing process. This start repairing your added video files one by one.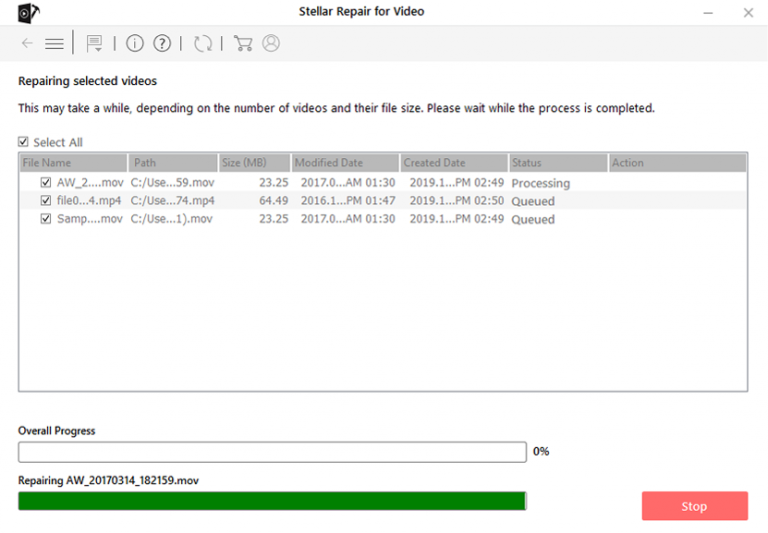 Step 3: You can click on 'Preview', in order to preview the repaired video file within the software and click on 'Save Repaired Files' button to save the repaired videos at desired location.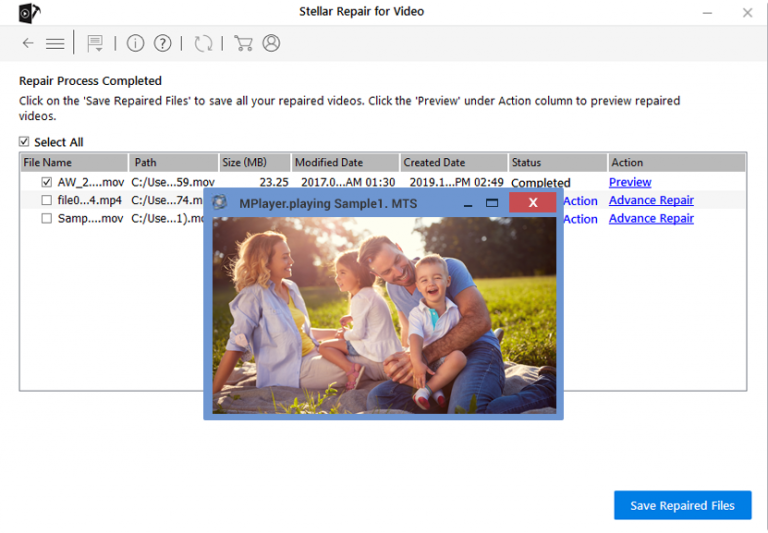 Frequently Asked Questions:
Does QuickTime Support MP4?
Well, it is difficult to answer this question. QuickTime is a default media player on Mac PCs which mainly supports MPEG-4 format. However, MP4 is the complex video container that contains several audio & video codecs. That's why sometimes the QuickTime player plays MP4 videos and sometimes doesn't.
Why Is My Video Not Compatible With QuickTime Player?
Actually, QuickTime player usually supports AIFF, WAV, MP4, MPEG, Flash Video, Ogg, Matroska, and DV-DIF. So, if you are trying to play other video files other video files that is not specialized here, then you can get playback issues.
What Do I Do If QuickTime Player Is Not Play MP4 File?
If your QuickTime Media Player is not playing MP4 video file, you need to do the following things:
Relaunch the QuickTime Player & try to play it
Reboot your Mac system
Clear cache files of your system
Convert the video format
Use an alternate media player
Download proper QuickTime MP4 codec
Update or install the QuickTime player.
Bottom Line
So, now we have come up to end this article…
All the specified solutions will surely help you to resolve how to fix QuickTime player can't open MP4 file on Mac.
In case your MP4 video file is corrupted, then you must try the versatile Video Repair Tool stated in this blog.
I hope, you liked this article.

Alex is an expert technical writer with 7+ years of experience. His in-depth knowledge about data recovery and fascination to explore new DIY tools & technologies have helped many. Alex has a great interest in photography and loves to share photography tips and tricks with others.