When the video 'Moov atom not found' error occurs then it makes the video unavailable or unplayable. It mainly triggers due to incomplete video downloading or transferring processes. However, downloading the video file again, fixing it with the FFmpeg feature, and using Video Repair Tool can fix this issue.
Read further to know more solutions in detail…
To fix corrupted, choppy, pixelated, jerky or grainy videos, we recommend this tool:
This software will repair flickery, stuttery, jerky, unplayable videos and supports all popular video formats. Now repair your corrupt and broken videos in 3 easy steps:
Download this Video Repair Tool rated Great on Pcmag.com.
Click Add File to add the video you want to repair.
Select Repair to start the repair process and save the repaired video on the desired location after the repair is done.
However, before giving more details on how to solve video file Moov atom not found ffmpeg error, let's know something about this error in detail and the exact reasons behind it.
What Is 'Moov Atom Not Found'?
The Moov atom contains the metadata that indexes the video. When you open Media Player, it first reads your metadata information to play your video.
It has all the information about the timeline, duration, and display characteristics of a video. Without it, a video is useless and cannot be played. It is located at the beginning and end of the video file.
The Moov atoms contain the related information for each track in the video. Without the presence of a moov atom, you cannot open the video or movie and face errors like "moov atom not found MP4".
Why Does "Moov Atom Not Found" Error Occurs?
This video error usually occurs when a video file is downloaded, transferred, or the recording process in progress suddenly stops or is interrupted for some reason.
Hence, below I have listed some major factors behind the occurrence of this error:
Play improperly downloaded videos on VLC Player or other media player.
Errors occur when you copy video from CD / DVD or convert video files to your PC.
Metadata process in FFmpeg or another application.
Now, you can proceed to know how to fix moov atom not found FFmpeg in some useful ways.
How to Fix Video 'Moov Atom Not Found' Error?
There is some easy and effective method given below to troubleshoot moov atom not found M4A issue:
Method 1: Use Video Repair Tool to Fix Video Moov Atom Error
With the help of a professional Video Repair Tool, you can repair corrupt or truncated video files showing "moov atom not found MP4" error. This software has extremely user-friendly features and supports various video file formats (MP4, AVI, AVCHD, MPEG, etc.).
Apart from that, No technical knowledge is required to use this video repair tool. So from its free demo version, you can easily repair your videos with its preview option.



* Free version of this program only previews repaired videos.
Below is the step-by-step instruction to solve this error:
Step 1: Download, install and launch Video Repair software on your system. Click on 'Add Files' to add corrupted video files.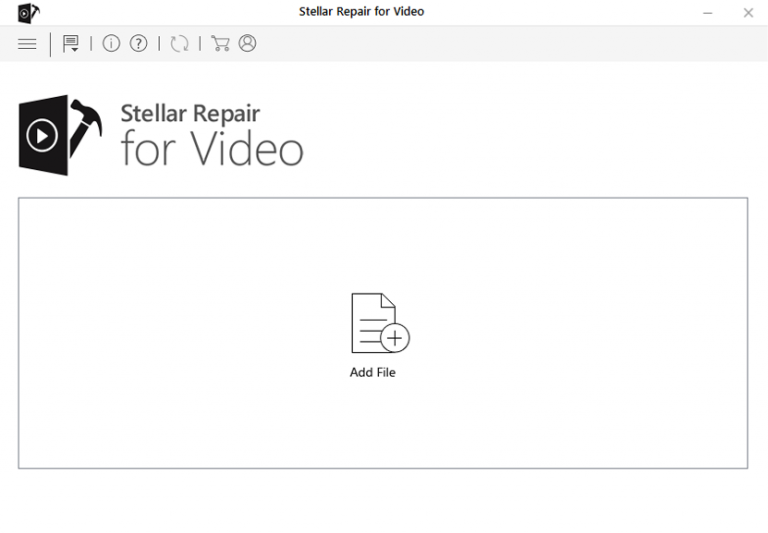 Step 2: Click on 'Repair' button to begin the repairing process. This start repairing your added video files one by one.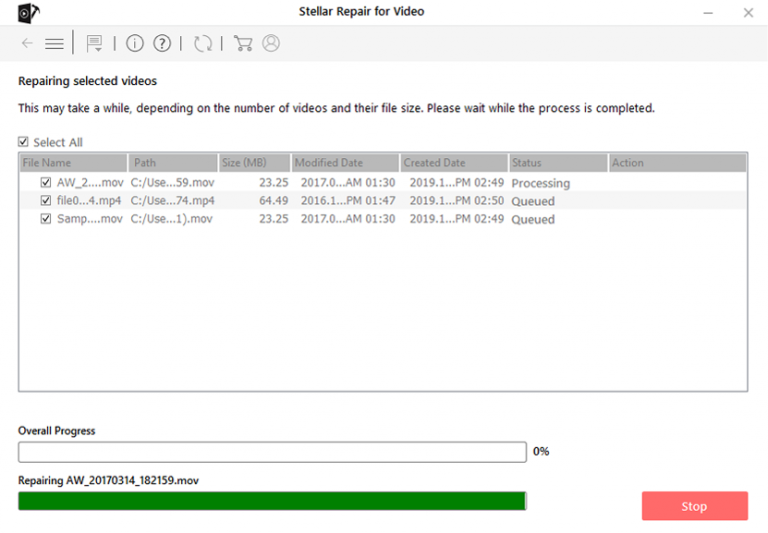 Step 3: You can click on 'Preview', in order to preview the repaired video file within the software and click on 'Save Repaired Files' button to save the repaired videos at desired location.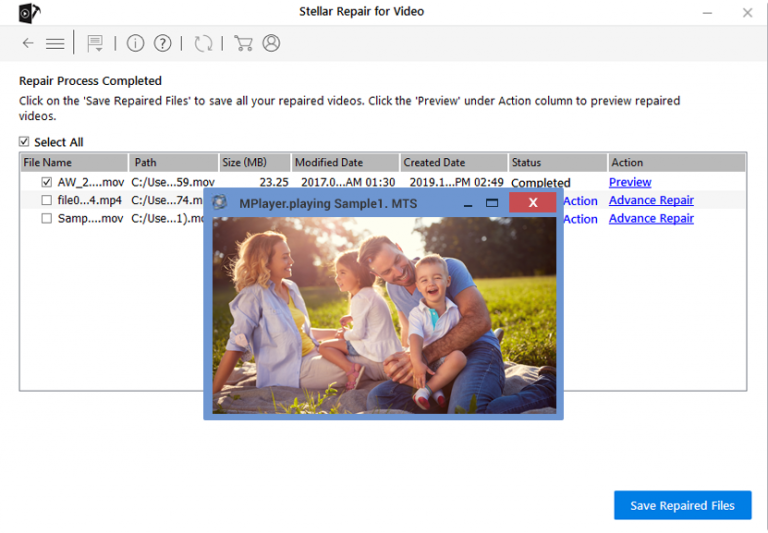 Method 2: Download the Video Again From The Source
Download again the video file from the source. Get your video file back and this time, it should be a full download and transfer without any interruption.
Method 3: Fix FFMPEG "Moov Atom Not Found" With qtfaststart
In no time, FFMPEG can fix ffmpeg Moov atom not found error with special feature qtfastart. Qtfastart moves the position of the Moov atom with commands. To do this, follow the steps indicated:
Step 1:Download the FFmpeg software.
Step 2:If the output is "IsStreamable: No", you can use qt-faststart to move Moov Atom.
Step 3: Open the command prompt and provide the location of the corrupted video file.
Step 4:Enter the command mentioned below:
Run qt-faststart with a batch command to convert a video folder to FILE in `find. -type f `; do NEWFILE = `echo" $ FILE "| sed 's / .mov / _NEW.mov / g'`; qt-faststart "$ FILE" $ NEWFILE; Don.
Step 5: Hit enters and see if the error still exists.
Method 4: Resolve Moov Atom Video Error with MP4box
To fix this issue, you can download the MP4 box.
Its advanced feature allows you to fix your video file and get rid form this error.
Follow the given steps and get your error fixed:
Step 1: Open the command prompt on your PC.
Step 2: Download and run MP4box.

Step 3: Add the corrupted video file locations, to fix "Moov atom not found".
Step 4: Then, add this further command from the mp4 box.
Step 5: Select the output of the video.
Step 6: See if the error is fixed or not.
Also Read: Repair Corrupted/Damaged MOV Videos
Method 5: Fix Using Avidemux
Well, if you are still facing an error you can fix the video Moov Atom error using Avidemux. Avidemux is open-source video editing software. By using this software. First, open the video file and then export it again without encoding. You can also try this software to fix your video error.
A command-line interface provided by Avidemux that is available for Windows, Mac, and Linux computers.
How Do You Add A MOOV Atom Video File's Location?
In order to add a Moov atom video file's location, it is essential to follow the below steps carefully:
On your Windows PC, open the command prompt.
After that, download & run the MP4box.
Add a video file's location having a Moov atom problem.
Once a video file's location has been added, you need to add further commands from an MP4box.
FAQ (Frequently Asked Questions)
Why Do Videos Get Corrupted?
Corrupted data can cause from several of the reason. Manly, an error occurred during the file read/write process. Loss of metadata or incorrectly formatted recording media can also result as a corrupted video file.
What Is The Best Video Repair Software?
I can suggest you go with a professional video repair tool recommended above. It repairs corrupt video files easily and is very user-friendly.
Conclusion
So, I've shared five effective methods to resolve ffmpeg repair MP4 moov atom not found in this blog. I hope all your questions related to this error will be resolved.
Tools such as FFmpeg and the demo version of the Video Repair Tool are free which can fix the error and make the video readable again.
Apart from that, before trying the above Moov atom not found fixes, don't forget to keep a backup of your important videos. In case accidentally you delete files, you can get them from the backup folder easily.

Taposhi is an expert technical writer with 5+ years of experience. Her in-depth knowledge about data recovery and fascination to explore new DIY tools & technologies have helped many. She has a great interest in photography and loves to share photography tips and tricks with others.