xD card is a kind of memory card that is mainly used in digital cameras. It has a huge storage capacity and compatible with several types of card readers. The xD card is also known as xD picture card. But sometimes, it may happen that xD picture card gets corrupted because of several unexpected reasons. So, today in this article, I am going to share some feasible solutions that will surely help you out to repair xD card.
Apart from that, you are also going to learn some major problems on the xD card. So, let's read…
Some Common Problems on the xD Picture Card
Below I have introduced some common issues on the XD cards.
XD card isn't recognized by the digital camera
A card displays the error "not formatted"
XD picture card incompatibility problem
XD memory card is damaged. Try reformatting it issue
1. XD Card Isn't Recognized By The Digital Camera
The foremost issue on xD card is "card is not recognized" or, "camera says there's no card". It might happen because of some common causes like xD picture card corruption, virus attack, etc. To solve this issue, you need to connect the xD card with a system and check whether it is attacked by any harmful virus or has any other issue.
After checking an XD picture card on your PC, you have to repair corrupted XD card by trying the solutions in this post.
2. Olympus xD Picture Card "Not Formatted" Error
xD card not formatted is a type of error that irritates users a lot because many of them don't know how to solve the "not formatted" error. This error actually takes place when you try to access your xD card to your PC but it can't read your data at all. Then, one pop up will appear on your system that is "format the xD card" if you haven't format it.
Well, if you get this error even after formatting the card then do not panic. Here, you can go through some easy ways with the help of which you will be easily able to solve not formatted card issue.
3. xD Card Compatibility Problems
XD picture card supports different card readers, it simply means that the xD card is compatible with numerous kinds of card readers. Nevertheless, this memory card is specially designed for Olympus and Fujifilm digital cameras. The xD memory card isn't compatible with other camera brands such as Casio, Samsung, Canon, Nikon, and many more.
Hence, if you insert an XD picture card on the digital camera that doesn't support this type of card, your card perhaps stops working.
The old Fujifilm & Olympus cameras were only compatible with the XD picture card, but a newer Fujifilm and Olympus digital cameras are supports other cards like SD card, CF card, etc apart from xD card.
4. XD Memory Card Is Damaged. Try Reformatting It Issue
If you're getting this error message while trying to access your card, the first thing you should do is to stop using your xD picture card immediately. If you'll continue using your xD card after receiving this error, you might lose all your important data stored in it.
SD card is damaged. Try reformatting it error generally occurs on smartphones & digital cameras (DLSR), and the causes are mostly – file system corruption, virus infection, SD card with bad sectors, etc.
So, these are some common problems of the xD memory card. As you've learned the common issues, now it's time to know how to repair a corrupted xD card.
How To Repair xD Card?
In this section, I have shared a few possible ways to troubleshoot the broken xD card and also divided them into two parts. One is "when xD card can be recognized but can't access data" and the other is "when corrupted xD card cannot be recognized". Once try them.
Part 1: When xD Card Can Be Recognized But Can't Access Data
#1: Olympus xD Picture Card Using CHKDSK Command
When your xD card is corrupted then stop taking new photos or storing new files, deleting previous data & etc. Before performing such actions, you need to repair corrupted XD card by using the CMD.
Here are a few easy steps by following which you can fix your damaged XD picture card with CMD:
At first, insert your xD card into a card reader connect it with your PC.
Next, you need to go to Start menu >> choose the CMD option and right-click on it
Make a tap on Run as administrator.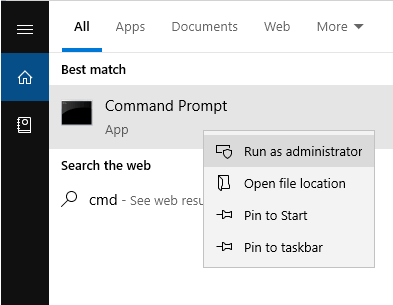 Now, you have to enter chkdsk e: /f /r /x command where "e" is a driver letter of your card which you need to repair.
If this solution fails to repair xD card, then go for the next one.
#2: Check & Fix XD Picture Card
Another way that you can try to fix corrupted xD card is "Check" option, it will help you to check a drive for the file system errors. To do so, follow these instructions:
Step 1: First of all, connect your xD card with a PC.
Step 2: Then, go to the My Computer/This PC >> select the xD card and make right-click on it.
Step 3: Choose the Properties >> Tool and then tap on the Check option.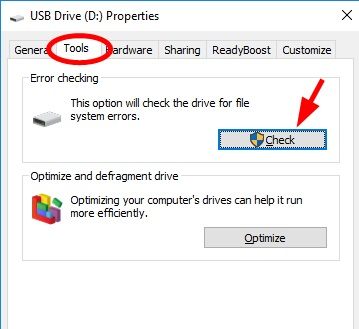 Step 4: After doing so, wait until the scanning process finishes.
Step 5: Now, close a scan window >> right-click the memory card icon >> choose Eject and then remove your XD card.
After that, connect your card with your PC in order to check if it works properly or not.
#3: Repair xD Card With Windows Explorer
Most of the memory card users go to the repairing shops to repair their card but failed. However, it's very easy to fix a corrupted xD card on your own. Yes, using Window Explorer you can do so. Let's see how:
Just open My Computer or This PC.
Choose a corrupted driver and make a right-click on it.
Then, select the Format option in a drop-down menu.
Now, you need to choose the Restore Device Default option in a popup window.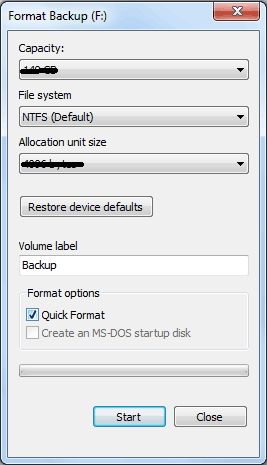 Make a tap on Start in order to begin the formatting process >> click OK.
Wait until the formatting process complete. After this, you will get the error-free XD picture card.
Part 2: When Corrupted xD Card Cannot Be Recognized
Well, it is a little bit tricky to troubleshoot a corrupted xD card if the card isn't recognized by a PC. It simply means that your xD card is physically damaged or there's something wrong with your card reader. To resolve this case, there're two methods:
# Change Card Reader
The card reader is a device for accessing the data present in the memory cards. Most of the card readers used to provide the write capability, this can work as a pen drive also. So, if your memory card cannot be detected then change your card reader.
# Format the xD Card
Format the xD card is another way which you can try to make your card detected. But remember one thing, formatting the memory card will delete all the data saved in it. So, ensure that you take a backup of your data. To format the SD card, you have to follow the below steps:
Step 1: Firstly, connect unrecognized xD card to a PC.
Step 2: Then, you've to launch the Device Management via Run prompt, and to do so you have to press Win + R keys and
Step 3: Type the diskmgmt.msc >> press the Enter key.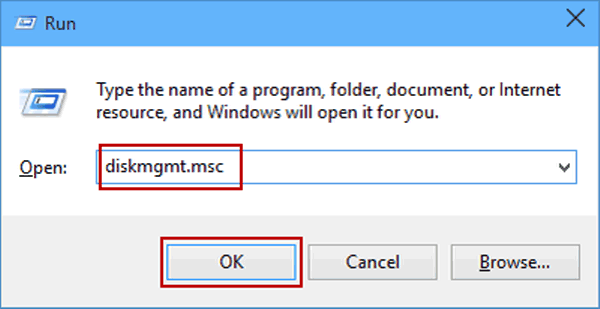 Step 4: Locate the xD card & make a right-click on it >> select the Format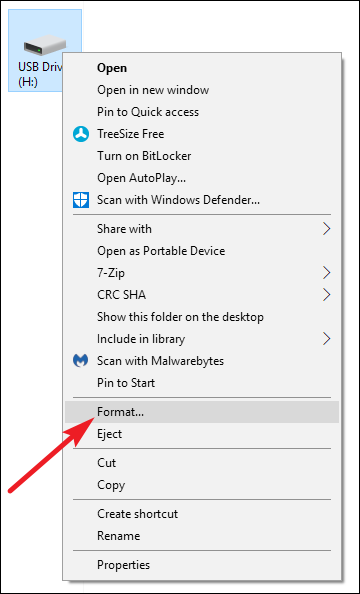 Step 5: Now, choose the Perform a quick format >> click OK.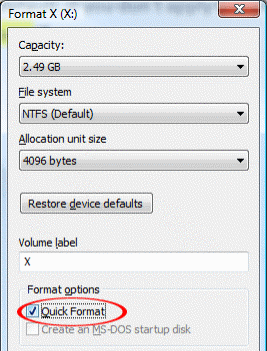 After this, the SD card should become readable and detectable, but it will not have any data it used to contain previously. In the future, to avoid SD card corruption, make sure that you remove devices from the computer safely.
# Ask Specialists for Help
Last but not the least, if your memory card is undetected by the computer then the one and only option left for you that is to take the storage device to an expert repair service. This might cost a lot but will definitely fix undetected xD picture card issue.
Ultimate Way to Recover Data From xD Card After Fixing It
After going through the ways to fix xD card not reading in computer, if your data gets deleted from your xD card then I would like to recommend xD Card Recovery Tool. Yes, this program is specially designed to restore lost, deleted, corrupted, or inaccessible photos, videos, and audio files from various memory cards.
Apart from xD card, it supports all sorts of memory cards like SD, SDXC, SDHC, microSD, miniSD, MMC, CF, etc of all brands and models. This software is compatible with both the OS: Windows & Mac respectively.
emid

emid


* Free version of the program only scans and previews recoverable items.
So, download and install this feature-loaded tool in your Windows and Mac operating system and follow the step-by-step guide.
FAQ (Frequently Asked Questions)
How Do I Get Pictures Off My xD Card?
If your PC recognize the xD card, then the xD card recovery tool can be used to get pictures off from your memory card. Actually, when the data gets erased from your xD card or any other storage media then you must be thinking that those files are gone forever. But the thing is different all your lost data are still available in the storage device itself. Until and unless the files are not overwritten by the new files.
Is xD Card Same As SD?
No, xD cards are not the same as xD cards, they are smaller than SD cards. XD card is a flash memory card that is mainly used to store pictures in the Olympus or Fujifilm digital cameras.
How Do I Transfer Photos From My xD Card To My Computer?
Well, it is very easy to transfer photos from xD card. Yes, for this you need to insert your memory card into the card reader and connect it with a PC. After that copy all your image files and paste them into any drive on your computer.
What Is An xD Picture Card Used For?
xD picture card is used as a storage media for storing images on the digital camera, in a form that can be easily removed for access by the PC.
Bottom Line
Since xD card corruption can take place due to several reasons, so it's always suggested that you must get yourself ready to fix corrupted memory card on your own.
You can try the 5 techniques mentioned to repair & recover lost data from xD picture card.
I hope not all but some of the solutions might help you to solve how to repair a corrupted xD card. Thanks for reading this article…
Alex is an expert technical writer with 7+ years of experience. His in-depth knowledge about data recovery and fascination to explore new DIY tools & technologies have helped many. Alex has a great interest in photography and loves to share photography tips and tricks with others.