It would be the worst nightmare for anyone if they got to know that all their precious data have been deleted from the SD card. You all must be thinking about what to do now? How to recover SD card data without software? But, don't panic as all your valuable files (photos, videos, music, etc) aren't lost forever. You always have a good chance to recover SD card data without software. And sometimes, you can quickly & competently deal with the data loss issue.
So, in this tutorial, I've focussed on how to recover SD card data without software with ease.
To recover memory card data without software, we recommend this tool:
This software will restore data from corrupted, formatted, encrypted storage media and works in all data loss situations. Now recover your lost and deleted data in 3 easy steps:
Download this Media File Recovery Tool rated Excellent on Pcmag.com.
Select the storage media from which you want to restore the media files & click Scan.
Preview the recoverable files, select the items you want to recover and click Recover to save the files at desired location.
What Are The Possibilities to Recover Files From SD Card Without Software?
There are huge possibilities to retrieve deleted files from SD card without software. However, if you have already kept backup of your crucial data then it is efficient enough for recovering your lost media files from any memory card within a short time period.
In case, if you don't have a backup of your documents, then you can try command prompt or attrib command method to do memory card data recovery without software
Please Note: When you face such type of data loss situation then immediately stop using your SD card. Because adding new data can overwrite your previous files stored in the SD card. After doing so, it is completely impossible to restore lost photos & videos from overwritten SD card/memory card.
How Can I Recover Deleted Photos From My SD Card Without Software?
Everyone wants to get their lost/deleted pictures or other stuff immediately so that they can relax. Actually, nothing can recover instant? You will take some time to get those image files back.
There are some of the easy solutions available to recover data from SD card without software. So, you're guided with some of the best methods here. If you've saved a backup of your lost photos then, you can restore them from there. In case if you don't have backup then you can go with the attrib command or CMD command prompt to perform SD card data recovery without software. 
Best Ways On How To Recover SD Card Data Without Software
Just try out the below-mentioned solutions one after another to know how to recover data from damaged SD card without software effortlessly…
Solution #1: Recover Memory Card Data From The Existing Backup
Backup is one of the best options that anyone can try to restore memory card data without software. If you've saved the backup of your lost files then you can try the Windows backup method to get those data back. But make sure that backup is updated and not corrupt. To do so, you have to follow the below steps:
Step 1: First, connect your backup storage device with a Windows system.
Step 2: Next, press the 'Win + I' Key together, and then go to the 'Settings'
Step 3: After that, click on the "Update & Security" option then "Backup".
Step 4: Now make a tap on the option "Backup & Restore" and tap on "Restore My Files".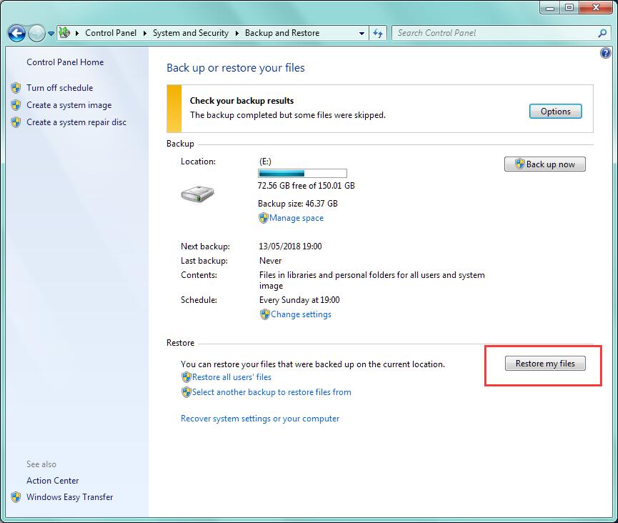 If you're lucky enough then you will definitely do SD card recovery with ease.
Solution #2: Recover Deleted Files Using attrib Command
You can try another way that is the attrib command to perform SD card data recovery without software. So, you can try the following steps:
Firstly, you've to plug in the memory card to the system
Now, just go to the Start menu
After that, type the 'cmd' in a search bar and hit the Enter. Then, you can see the option 'exe' under a program's list.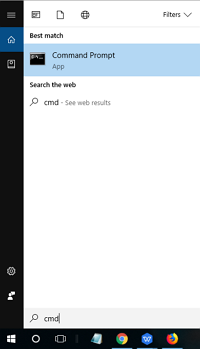 Next, right-click the 'exe' and then there you will get the command windows that allow you to recover your erased data.
Lastly, you need to type in 'attrib -h -r -s /s /d drive letter:\*.*', as for example, 'attrib -h -r -s /s /d G:\*.*'.

Please NOTE: You can replace G with a letter of the memory card.
Solution #3: Perform Memory Card Recovery Using Command Prompt
Sometimes due to a corrupted SD card, your data saved on it gets deleted and, in that case, you have to fix and recover the SD card using the CMD option. To do so, follow the below steps:
You can first click on the "Windows" button, then type "command" after that press Enter.
Now, look at the card letter and by choosing "Device" using to upright three menus in the option File Explorer Window.
Switch to that Command Prompt in the window and after that, you have to type "chkdsk", which is mostly followed by a drive letter with the two similar dots and "/r" (the "r" stands for repair). For example, if think that your chosen drive letter is "G", so, you have to type "chkdsk g: /r".

Hopefully, after trying these steps, you will be able to fix & recover corrupted SD card data easily.
What To Do If Manual Methods Failed?
After trying the above manual solutions, if you are still unable to retrieve lost files from SD cards then, you can try the professional & world's most popular Memory Card Data Recovery software. This photo recovery tool will scan your microSD card, allow you to preview the recoverable media files such as photos, videos, and audio files easily.
It supports all types of memory cards which include CF card, XD card, SD card, etc, and can recover any type of file of different formats. The best part about this data recovery software is that it is available for both Windows and Mac computers.
emid

emid


* Free version of the program only scans and previews recoverable items.
So what are you waiting for? Just download it and follow the step by step guide to know how to recover SD card data without software.
Final Verdict
SD card data deletion takes place due to several unforeseen reasons. But, recovering lost images, videos, music, etc from memory card is not so difficult if you opt for better options.
However, when it comes to the best option, I think the attrib command is the perfect method to restore lost data from memory card without software.
But, sometimes it happens that even after trying the cmd or attrib command option it is difficult to recover media files, in that case, you can try the SD Card Data Recovery Tool.
Taposhi is an expert technical writer with 5+ years of experience. Her in-depth knowledge about data recovery and fascination to explore new DIY tools & technologies have helped many. She has a great interest in photography and loves to share photography tips and tricks with others.