The USB device not recognized – error code 43 appears when we connect a USB flash drive, thumb drive, or other removable devices to a PC but Windows fails to detect it. No matter whatever the reason behind the occurrence of this issue is, it can be easily fixed by trying some available fixes.
Today, in this guide I'll show you how to fix USB device not recognized – error code 43 by applying 12 best fixes.
So, without wasting any more time, let's get started…
How To Fix USB Device Not Recognized – Error Code 43?
Below I have specified all the possible techniques along with their in-depth steps to outcome this error. Apply them one by one and troubleshoot the problem by yourself.
Fix 1: Restart The Computer
The very first approach that you can try to fix this problem is to reboot the PC. Because unplugging the USB drive isn't enough, that's why you should once restart your system and check for the issue.
Here are the easy steps, how you can execute this method:
Simply unplug your USB drive.
Then, turn off your PC.
Wait up to 5-10 minutes then reboot the PC.
Plug-in a USB Drive.
Now, check if the error persists or not, if it exists then switch to the next solution.
Fix 2: Try Another Cable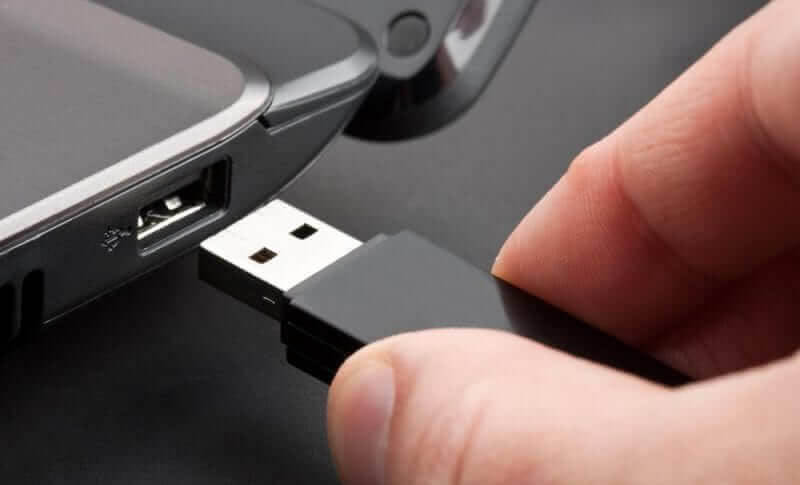 If your Windows PC is unable to detect your device and shows "USB device not recognized – error code 43" then try to connect your USB device to the PC by using a different cable. However, if your cable is corrupt or broken then changing it can help you a lot to resolve this issue.
You May Also Read: 8 Ways To Fix 'The Disk Is Write Protected' Error On USB
Fix 3: Diagnose In A Device Manager
Well, Diagnose in a Device Manager is another great trick to get rid of the issue. So, here you also need to apply this way by following the steps mentioned below:
At first, tap on the Windows Icon >> type the Device Manager.
Next, double tap on the Device Manager.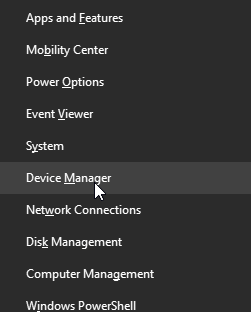 Then, explore a list of installed devices.
Find a malfunctioning device from the appeared list.
Make right-click& choose the Uninstall.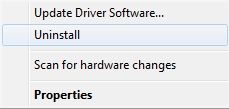 Tap Ok option to uninstall a device.
Under a Device Manager make a right-tap on a Computer Name.
Tap on Scan for the hardware changes (this will thoroughly scan your system & reinstall a device automatically).
After that, right-click on a device >> click Properties.
Lastly, on the General Tab, it displays the message "The drive is working".
Fix 4: Update The USB Driver
Sometimes, it may happen that due to the outdated driver, you can receive numerous bugs including USB device not recognized device malfunctioned error code 43.
Thus, if you are getting this error due outdated USB driver then you need to install the recent driver to solve the issue. For this, follow these steps:
Step 1: First, go to the Device Manager.
Step 2: Make a right-tap on a desired Driver.
Step 3: Tap on Update the Driver Software.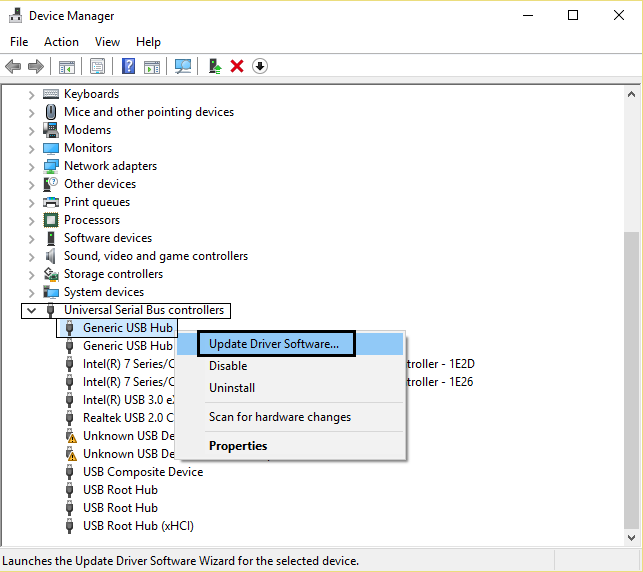 Step 4: Finally, tap Search automatically for the updated driver software.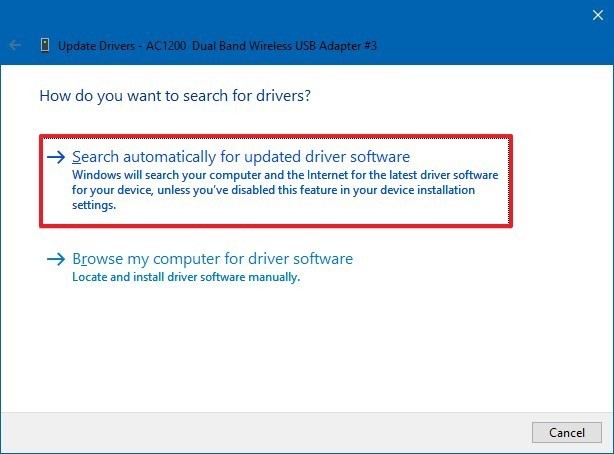 Please Note: If the driver is already updated, then first uninstall a driver & simply reinstall it.
Fix 5: Re-Enable USB Stick
Another effective way that you can use to solve how to fix USB device not recognized – error code 43 is to disable and re-enable USB stick.
Nevertheless, this solution is not so time-consuming but sometimes, it works effectively. Once you must try it by trying the beneath instructions:
Go to the Device Manager >> expand the Disk Drives.
Make right-tap on a USB stick that you need to fix & choose "Disable Device" option.
Click on "Yes" to confirm.
After some time, again tap on the device & choose "Enable Device".
Check if the error is solved.
You May Also Read: 7 Working Methods To Fix USB Drive Malfunction Error
Fix 6: Undo The Recent Changes
The foremost reason behind this problem is the current changes in a Device Manager. In order to solve it, you have to undo the current changes & restart the computer. Restoring system to the previous version can help you to troubleshoot the issue with ease.
Fix 7: Run Windows Troubleshooter
Running the Windows troubleshooter helps to diagnose, detect the problem on the device & fix the detected problems.
Follow the below steps to run this Windows utility:
Click on Start >> Type Troubleshooting
Select the "Configure a Device" option under the Hardware & Sound
Tap on Next >> then Apply This Fix.
Fix 8:  Plug The USB In Another PC & Eject It Correctly
Plug-in a USB device into another PC.
Make sure that it works.
When you are assured it works, click on the drive from a taskbar & choose Eject from a menu.
Now put the USB flash drive back into the PC, it'll work without showing any error.
Fix 9:  How To Fix USB Device Not Recognized – Error Code 43 By Reinstalling The Driver
Try uninstalling and reinstalling the driver by applying the beneath instructions:
Step 1: Just open the Device Manager.
Step 2: Make right-tap on a problematic device >> select the Uninstall.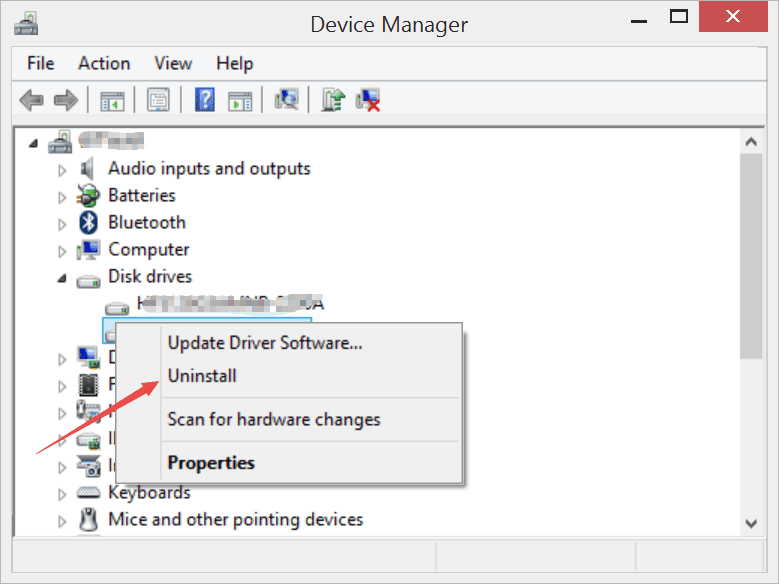 Step 3: Once the uninstallation process is over, reboot your computer. Now Windows can install a driver automatically.
Step 4: Now check if the issue is resolved.
Fix 10:  Update BIOS
Many users have reported that they have solved the "Windows has stopped this device because it has reported problems. (Code 43) USB" issue by updating the BIOS on their device.
In order to update BIOS, visit to motherboard manufacturer's site/website & download and install the BIOS latest version and install. Before updating BIOS, you need to check the recent BIOS version.
Fix 11:  Change Save Power & USB Selective Suspend Settings
Many times, save power feature can also lead to such sorts of issues including USB device not recognize error code 43.
Go to the Start menu & search for Device Manager.
Once you find the Device Manager simply tap and open it.
Under Universal Serial Bus Controllers, find USB Root Hub and double-tap on a first device listed.
Make right-tap on it >> select Properties.
Next, go to the tap"Power Management" to open Properties Window
There, uncheck the option "Allow computer to turn-off this device to save the power.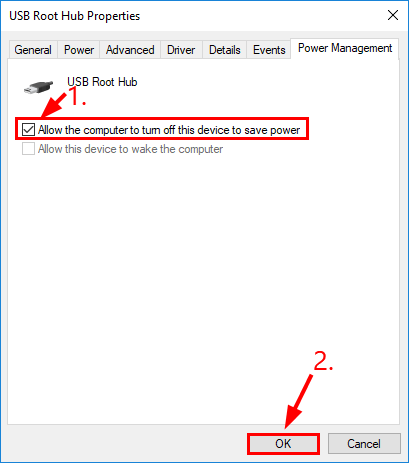 Tap on OK& repeat the similar process for other USB Device
Fix 12:  Update The Generic USB Hub
Last but not the least, if none of the above solutions work for you then fix the USB device not recognized error code 43 by updating a device driver.
You can do so, by following the below steps:
Step 1: Press Windows + R keys at the same time >> type "devmgmt. MSC" >> press Enter. This will open the Device Manager.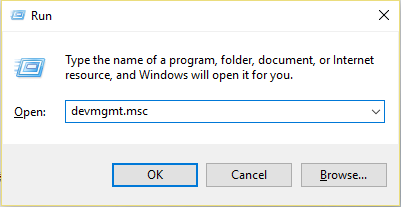 Step 2: Find the Universal Serial Bus Controllers & expand them simply by double-tapping.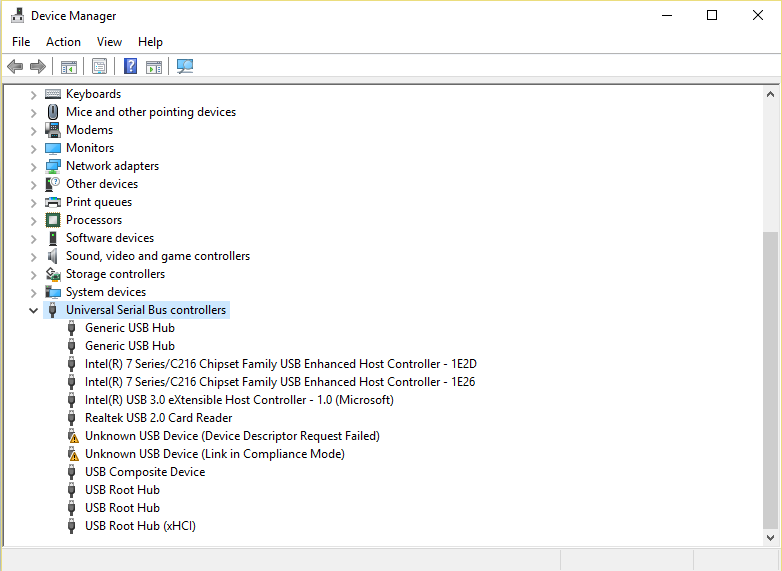 Step 3: Make right-tap on the Generic USB Hub >> select the Update driver.
Step 4: Now, Windows will check for updated drivers & if found any, download & install them.
Recover Data From USB After Fixing "USB Device Not Recognized – Error Code 43"
You can try USB Drive Data Recovery software to recover inaccessible media files like photos, videos, music files, etc. from USB flash drives or other removable devices that are not recognized by a PC.
This photo recovery utility will deeply scan your USB drive & preview a recoverable media file for free.
Besides, it is enough capable to retrieve stuff from corrupted, locked, virus-infected, formatted, or even inaccessible data storage media. And it's available for both the Windows & Mac computers.
emid

emid


* Free version of the program only scans and previews recoverable items.
Just follow the step-by-step guide to get back lost or deleted data from USB or Pendrive without any backup.
Frequently Asked Questions
What Is Code 43 Problem In USB?
When you connect the USB flash drive or other removable drives to PC and receive 'USB device not recognize error code 43', it means that a device manager has stopped the USB tasks because of a device malfunction. Also, you can't access the data stored within the USB drive.
What Causes USB Device Not Recognized?
Most probably USB device not recognized error occurs due to an outdated version of the OS or maybe your USB controllers is corrupt or damage.
How Do I Fix USB Device Not Recognized Error 43 Windows 10?
You can fix USB not recognized error 43 Windows 10 using the below listed tricks:
Reinsert the USB device
Restart the PC
Update BIOS
Update the USB driver
Diagnose in a Device Manager
Reinstall the driver
Plug your USB device into another PC
Try a different cable.
Wrap Up
So, this is all about how to fix USB device not recognized – error code 43 USB drive / Pendrive.
Here, I have mentioned 12 working fixes along with their full steps to get rid of this issue. Just apply them one by one to tackle the situation by yourself.
If you found this article helpful then forget it to share with others who are recently experiencing this error.
Thanks a lot…!
Taposhi is an expert technical writer with 5+ years of experience. Her in-depth knowledge about data recovery and fascination to explore new DIY tools & technologies have helped many. She has a great interest in photography and loves to share photography tips and tricks with others.