A pixelated image is a low-quality picture which appears unclear and grainy. It is generally caused by resizing the small photo or when trying to zoom the picture and make it larger. However, creating the soft layer of a pixelated photo or adjusting the resolution of the pixelated picture using Photoshop can fix pixelated images successfully.
A pixelated image is not something that can not be fixed. In this specific post, I am going to show you how to fix a pixelated image so that you don't have to work with low quality, blurry, or distorted images ever.
Just read this article till the end and follow the step-by-step methods.
To Fix Pixelated/Grainy Photos, we recommend this tool:
This software will repair grainy, distorted, pixelated, blurry, greyed-out images and restores your prized memories effeciently. Now repair your corrupt or damaged photos in 3 easy steps:
Download this Photo Repair Tool rated Great on Pcmag.com.
Click Add File to add the photo you want to repair.
Select Repair to start the repair process and save the repaired image on the desired location after the repair is done.
Quick Navigation:
Can A Pixelated Picture Be Fixed?
Yes, a pixelated picture can be easily FIXED. Now, you must be thinking how right? Let's find out the answer below…
Fixing a pixelated image is a much easier task than you think it is. But it can be only possible when you have the right solution with you. Yes, in such a situation nothing is better than Photo Repair Tool that can help you to improve pixelated image quality.
Not only pixelated images, but it can also fix grainy photos, low-quality, blurry, or distorted images successfully.

What Causes Pixelated Pictures?
There are several unexpected factors that can lead to blurry or pixelated photos. Here are some of them –
Low resolution of the original pictures.
Incorrect camera settings can also cause unclear & pixelated images.
Wrong resizing of the small photo.
Inappropriate image compression.
Sometimes, due to image file corruption, your photographs might get blurry or pixelated.
Opening pictures in the incompatible image viewer and so on.
Best Photo Repair Tool to Fix Pixelated Images
When your picture turns grainy or pixelated then the Photo Repair tool works best. This program is one of the best options you can try to depixelate image. This tools works best to resolve corruptions in the TIFF, GIF, BMP, JPEG/JPG, CRW, NEF, etc., and making those files accessible.
Besides that, it has the ability to fix corrupt JPEG header, distorted, flashing, or skewed images, invalid JPEG maker type file, grainy or blurry pictures, and many more.
Why Choose This Software For Fixing Pixelated Photos?
I am recommending you to use this program because it has the below outstanding features that you must know:
Quickly repairs the corrupted, damaged, broken, or even inaccessible photo files.
Extracts the thumbnails of a severely corrupt or damaged picture.
Preview the repaired images.
Supports all kinds of digital cameras & storage media
Compatible with both the Windows & Mac systems.



* Free version of this program only previews repaired photos.
Without any delay, download & install it & follow the step-by-step guide to fix pixelated pictures.
Other Options To Fix Pixelated Images [Best Alternatives]
Fix Pixelated Image Online
When we talk about the best online tool for fixing pixelated images, then Fotor is an excellent tool. Though, it gives a wide variety of the services like retouching, designing, and reshaping the image. Here are the simple steps that you can follow to fix Pixelated photos.
First of all, open the picture in Fotor.
Choose the Effect option from a left menu.
Next, float to an option of the Pixelate.
Now, use a scroll bar in order to move left & choose for minimizing the pixelation.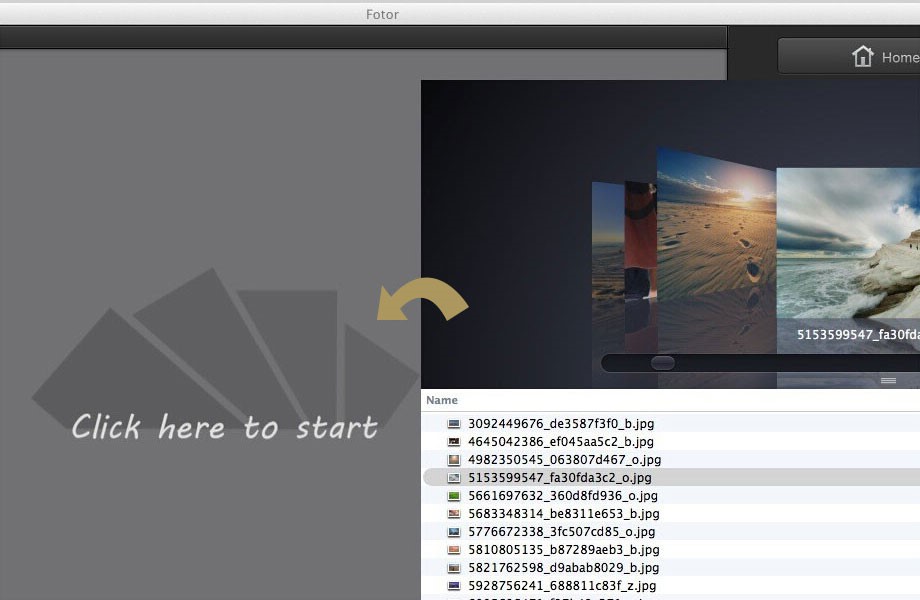 Following these steps will quickly help you to fix pixelated image online.
Also Read: Fix Half Grey Pictures Or Full Greyed Out
Resolve Low-Resolution Picture Pixelation In Adobe Photoshop
In order to troubleshoot the pixelated image, you have to open your Photoshop & adjust the resolution & pixels settings. Doing so will surely help you out to reduce a pixelation of the low-resolution images. Follow the below-given steps to do so:
Step 1: Open your picture in the Adobe Photoshop.
Step 2: In a top bar, you need to go to Image option >> Image size.
Step 3: Under a box of an Image Size, just change a resolution via 300/more.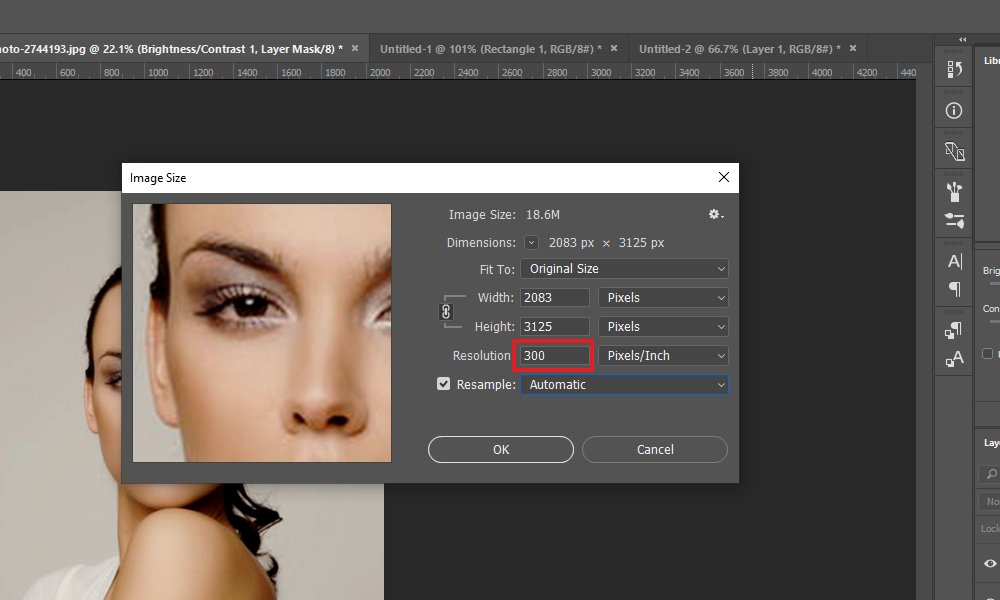 Step 4: Next, go to Filter menu >> choose Camera a Raw Filter which you can see in a drop-down.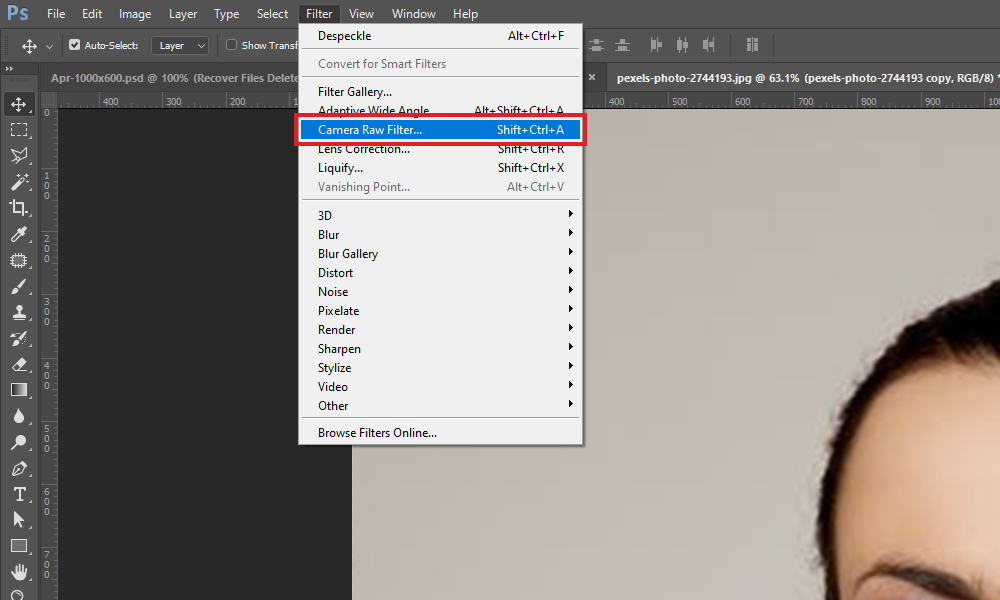 Step 5: After that, go to a Detail box >> adjust a 'Sharpening' & 'Noise Reduction' till a pixelation clears.
Step 6: Then from a top bar, go to an Image >> Adjustments and then tap on Hue/Saturation and adjust color of the picture, as required.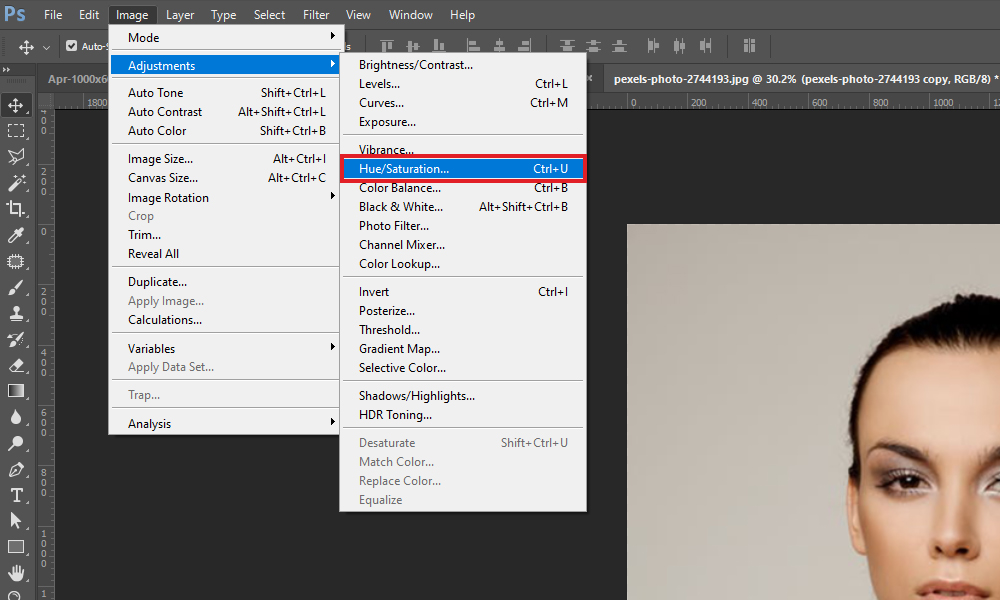 Step 7: Now, tap on the File >> choose Save option from a drop-down.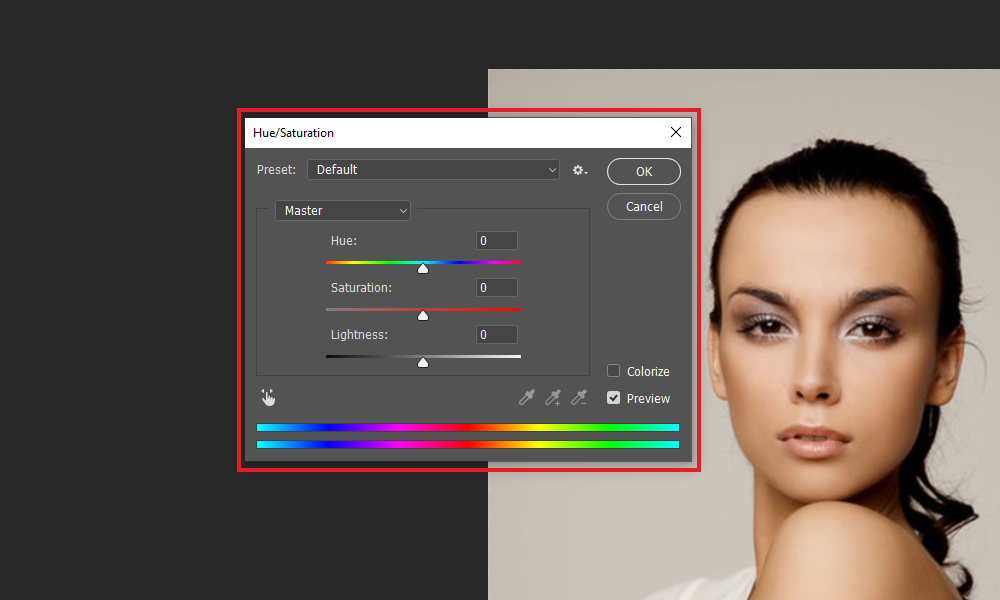 Use The Blur & Sharpen Filters To Repair Pixelated Image In Adobe Photoshop
Photoshop offers different filter options to sharpen & remove the blur from photographs. Simply adjust picture pixel settings and reduce the blur, grain, or pixelation in your images.
Launch Adobe Photoshop and open a pixelated photo.
In the second step, go to a top bar >> tap on Filter >> Blur and then Gaussian Blur.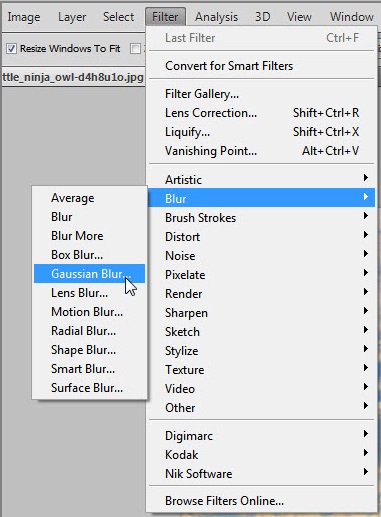 Next, you need to adjust a slider to the acceptable level >> click on
Once again choose the Filter option > Sharpen and then Unsharp Mask.
Under the Window Unsharp Mask, adjust a slider to the acceptable level >> tap OK.
Lastly, tap on the File >> select the Save option from a drop-down.
Also Read: How to Fix Corrupted Images After Recovery [6 Solutions]
How To Fix Pixelated Pictures With The Paint.Net?
You can also use the Paint.NET to fix pixelated image. It is a Photoshop alternate and free tool that can be used to edit the pursuits for any media easily. To know how to fix pixelated photos, just try the below instructions.
At first, open your image in the NET.
Then, select the Effects and navigate to an option Blur >> choose the Gaussian Blur.
After that, use your cursor and move a slider for decreasing a pixel effect.
Again, tap on Effects >> choose Photo & Sharpen
Now, use a slider & get the correct level for a particular effect. Finish the process simply by saving your image.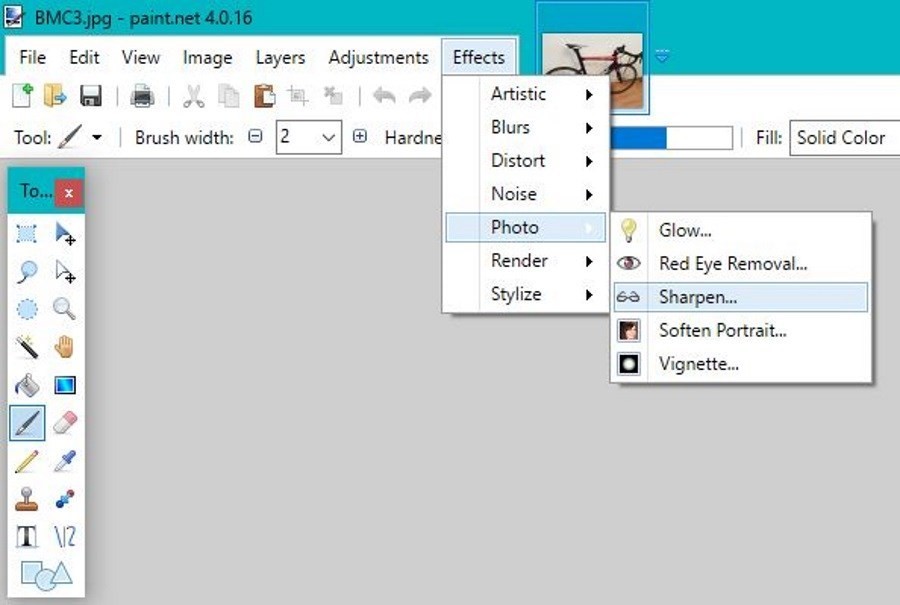 Use Photoshop To Create The Soft Layer Of Pixelated Image
Another option that you could try to fix pixelated photos is to create the soft layer above it. To do so, follow the below instructions very carefully:
Step 1: Open your pixelated photo in Photoshop.
Step 2: Make right-click an image layer & select the Duplicate layer.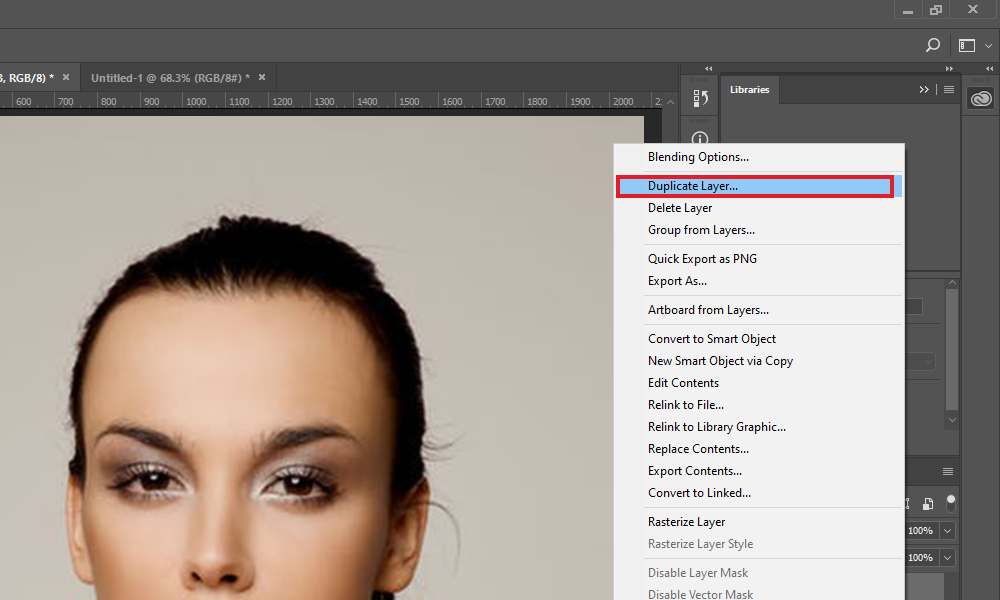 Step 3: Tap on Blending Options >> choose the Soft Light option from a drop-down.
Step 4: From the top bar, tap on Filters >> Noise and then Despeckle.
Step 5: You need to repeat a process till pixelation clears.
Step 6: In a menu bar, tap on the Image. From a drop-down, choose the Adjustments.
Step 7: Choose the Brightness/Contrast. Then adjust as per necessity.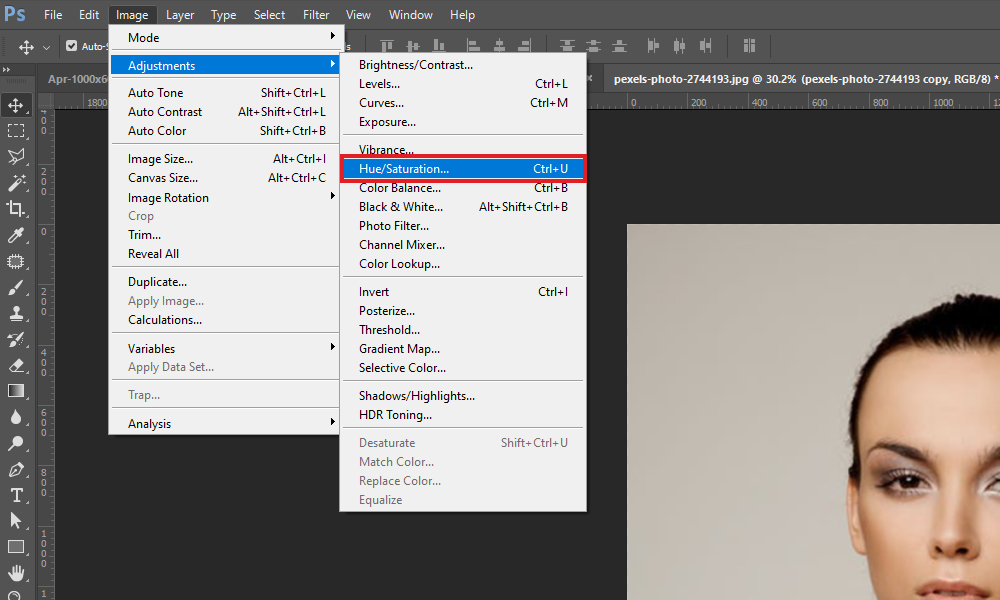 Step 8: At last, go to the File >> Save option for your image.
Get Help Of The Expert
Even after trying the above manual tricks, if you're unable to deal with pixelated images then the last option left for you. Yes, to get rid of this issue you need to send it to the skilled photo processor in order to solve it.
Also Read: Unsupported Format Error When Open Photos On Android
FAQs (Frequently Asked Questions)
What Program Fixes Pixelated Images?
There are some of the best programs available that can eventually fix the pixelated as well as blurry photos. They are as follows:
Adobe Lightroom CC
Enhance Photo Quality
Vividit Photo Enhancer
Photo Editor Pro
Fotogenic
PhotoSoft
How Can I Make A Pixelated Picture Clear Online For Free?
In order to make your pixelated picture clear online for free, you can use Fotor's AI online image sharpener program. This is an advanced program that will sharpen the blurry/pixelated image quickly & easily. To use this app, you have to install this program on your device then launch it and upload a photo that you need to improve.
To Sum Up
Now, it's time to end up…
I hope, by trying the above-provided solutions you will definitely be able to fix pixelated images issues. However, the Photo Repair software is the best-pixelated image fix that you can try to solve the blurry or pixelated pictures.
If you find this article helpful to you then don't forget to share it with your friends and relatives.
That's all…

Taposhi is an expert technical writer with 5+ years of experience. Her in-depth knowledge about data recovery and fascination to explore new DIY tools & technologies have helped many. She has a great interest in photography and loves to share photography tips and tricks with others.