In order to fix slow micro SD card or make your SD card faster, you can change the SD card reader, optimize the performance of a card, and format the memory card.
Besides, if somehow your crucial data gets deleted from the SD card, then you can try the versatile SD Card Recovery software mentioned in this post.
Rated Excellent on

Trustpilot
Free SD Card Recovery Tool.
Recover data from corrupted, damaged, & formatted SD cards of all brands on Windows. Try now!
Read further to know more…
Part 1: Why Is SD Card Slow?
Generally, SD or memory cards have slower read/write process in compare with other external data storage devices.
But sometimes, due to numerous causes like faulty card readers, storing large-size files or outdated card drivers can make your SD card slower.
Once your SD card gets slow, the read/write speed of the card decreases and it takes too long time to open any files that are stored within the card.
In the next section, you are going to learn how to fix slow micro SD cards with quick fixes.
Part 2: How To Fix Slow Micro SD Card?
No matter whatever the reason behind the slow SD card is, you can easily make your SD card faster by applying the below methods.
Method #1: Change Your Card Reader & Speed Up microSD Card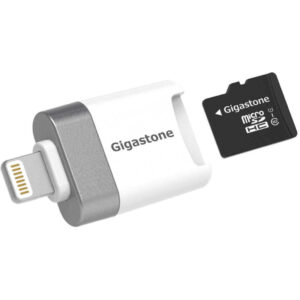 Most of the time, due to some unknown reason the SD card reader is not working or your SD card is unable to read or write properly.
On the other hand, we can say that the card doesn't function properly after inserting it into the reader. In such a situation, you have to check whether your card reader is fine or not by inserting another SD card on it. If another SD card is also working slow, then it means your card reader is physically damaged.
Though, you should change your SD card reader by a new one.
Do you know why we are recommending getting a new card reader? This is because:
Doing so will increase the SD card's read/write speed.
Improve the SD card's transfer speed.
Even after changing the card reader, if your SD card taking forever to load Mac/Windows, try the next method.
Method #2: How To Fix Slow Micro SD Card By Optimizing The Performance Of SD Card
Another effective technique that you could try to resolve how to fix slow micro SD card is to optimize the performance of SD cards. For this, you have to change the settings to increase SD card slow transfer speed by following the below instructions:
Step 1: First of all, make right-click your SD card & select the Properties option.
Step 2: In the second step, you have to go to a Hardware tab >> select the SD card >> click Properties option.
Step 3: After that, on a Generic Card Device Properties, make a tap on Change settings.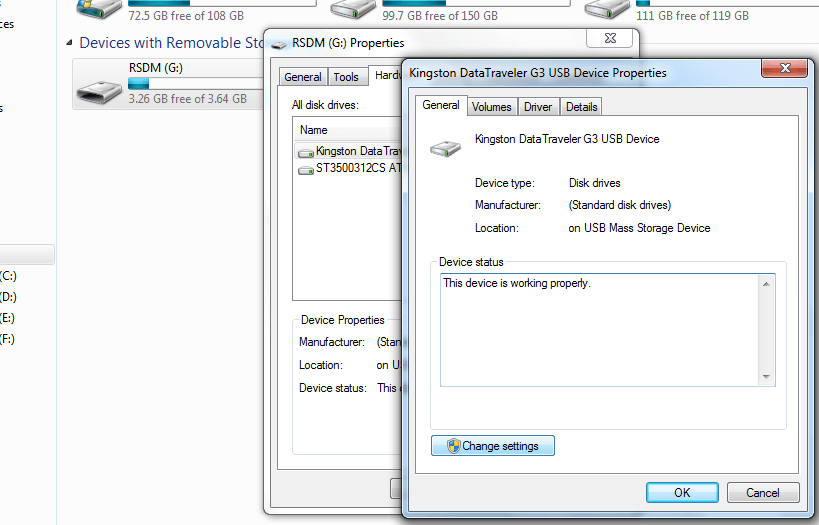 Step 4: Now, go to Policies tab which you can see on settings interface
Step 5: Under the Removal policy >> choose a Better Performance >> tap on OK to proceed and complete the process.
Step 6: Lastly, restart your PC to save all the changes.
Method #3: Update The SD Card Drivers To Make It Faster
In order to solve how to speed up micro SD cards, you need to update your SD card driver. To do so, below are the easy steps:
Step 1: At first, connect your memory card to a PC by using the card reader.
Step 2: Next, navigate the Control Panel and then System
Step 3: In the third step, you have to go to the Device Manager & then select Disk drivers option.
Step 4: Locate & make right-click on SD card >> choose the "Uninstall"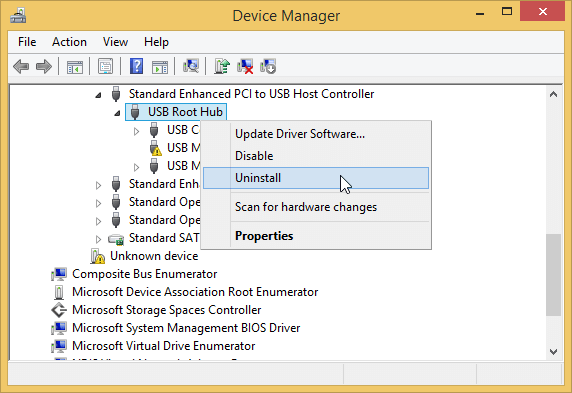 Step 5: After this, select a "Scan for the hardware changes" in order to refresh drivers.
If this solution won't help you to solve how to fix slow micro SD cards, try the next one.
Method #4: Format SD Card/USB from FAT32 to NTFS
Formatting the SD card is the last resort which you can try to solve how to increase SD card speed.
In order to format the SD card to NTFS via Disk Management, try the below easy steps:
Firstly, you need to right-click on "This PC/My Computer" option
Here, you need to choose "Manage" option.
Now, enter the Device Manager & tap on the "Disk Management"
Once Disk Management is open, make right-click on the memory card >> select "Format" option.
After that, set the "NTFS" file system for a selected device >> then tick on "Quick Format" >> tap "OK" in order to confirm and complete the process.
The process is finished…!
Part 3: What To Do If Your Important Data Gets Deleted From The SD Card?
When you delete any important data like photos, videos, and music due to SD card corruption, accidental deletion or formatting, then SD Card Recovery software is the best choice. This utility has the ability to recover all sorts of media files from several data storage devices including SD/memory cards.
Below you can find some other outstanding features of this SD card recovery program:
Easily restores data from USB flash drive, memory stick, hard drive, digital cameras & camcorders, and other external storage devices.
Preview the recoverable file inside software before you save it on your Windows/Mac PC.
It is an easy-to-use, 100% safe, and read-only program.
Apart from that, you can run this program even without any tech knowledge and it supports both the OS: Windows & Mac respectively.



* Free version of the program only scans and previews recoverable objects.
So, what are you waiting for? Just apply this software on your preferred OS and recover SD card data after formatting with just a few clicks.
Note: Once your SD card data gets deleted accidentally or formatted the card, do not add new data to it. Adding new data on the card will overwrite the existing files and hence you will lose the chances for deleted SD card recovery.
Wrap Up
Well, storing pictures, videos, music, and other data in SD or memory cards are very important for an individual. But sometimes due to some unforeseen reasons your SD card gets slow.
At that time, you need the best solutions on how to fix slow SD cards. 
In the above section of this article, we have covered 4 quick fixes to improve SD card slow transfer speed effectively.
However, while applying the last trick, if all your data gets lost and you want to regain then try Memory Card Recovery tool.  This is will definitely be going to help you to get those lost files back.
All the very best to you…!
Alex is an expert technical writer with 7+ years of experience. His in-depth knowledge about data recovery and fascination to explore new DIY tools & technologies have helped many. Alex has a great interest in photography and loves to share photography tips and tricks with others.