Are you facing error on your Dash Cam where it says "SD card is full" even the card is a new one? If your answer is 'YES', then you have landed in the perfect webpage.
Here you will be guided about why 'Dash Cam says SD card is full' and what are the solutions to fix it. Whatever the solutions maybe, you have to follow them completely until you fix the issue.
But before moving to the solutions, let us first discuss few lines about Dash Cam followed by the effective methods to solve the SD card full error.
Dash Cam is known as a digital video camera that is linked in the dashboard and records every journey in your car while you move or turn on. This also helps to ensure the safety of roads and speed up your car with insurance companies when it met with an accident.
But many times, users can come across error which says that their SD card is full in spite of the card is new and have enough space. Read below to know the solutions.
How To Fix Dashcam Memory Card Error
Here you will get few methods to fix memory card full error on dashcam. Follow them one by one and you will resolve the memory card error problems. When the exporting of all the data is finished, now you can move ahead to solve the Dash Cam SD card full issue.
Method #1: Format SD Card From Dashcam
Everyone knows about formatting that completely wipes away every data from the SD card. After clearing every file and data, it reset back to default. The SD cards in the dashcam are under pressure as they continuously record and loop during driving. Even the SD cards encounter temperatures and humidity, interruptions, humidity while it is in use.
So once formatting can help to solve the situation you have experienced.
First, connect Dash Cam SD card to PC
Then open Windows File Explorer and search full SD card, right-click on it and then choose Format
Here you have to set the file system to NTFS
Then tap on OK to confirm you want to format your SD card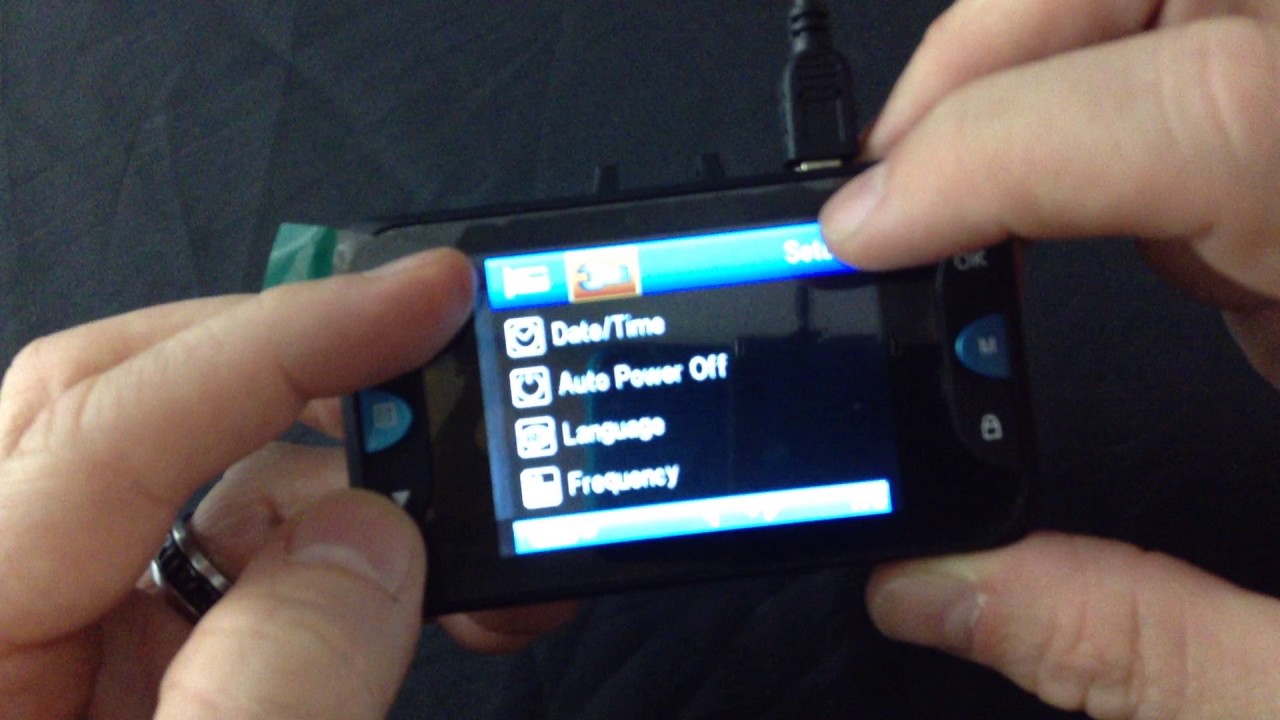 Method #2: Use CMD Command To Fix Card Full Error
First, connect your Dash Cam SD card to PC via cable
Then right-click Start and choose Command prompt (Admin)
Here you have to sign in as administrator and then type: diskpart to get DiskPart
Now type: list disk and press Enter
Again type: select disk 1 (replace 1 with disk number of SD card) and press Enter
Then type: attribute disk clear read-only and tap Enter
Now type: exit and press Enter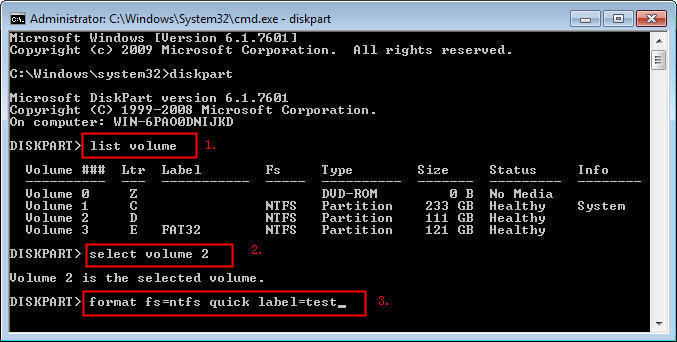 After doing this, now you can use Disk Management Tool in Windows PC to create a new partition in the SD card of Dash Cam and your data can be easily stored with full storage again without any error.
Rated Excellent on

Trustpilot
Free SD Card Recovery Tool.
Recover data from corrupted, damaged, & formatted SD cards of all brands on Windows. Try now!
Method #3: How To Restore And Export Dashcam Files To Other Devices
In this, you have to show the hidden files first and after that recover deleted data from dashcam.
Solution #1: Steps To Show Hidden Files On Dashcam
When your Dashcam SD card shows a full error, then you should check if the files are hidden. Follow the below steps to unhide them:
Tap on Start and type: control panel in search box
Now switch the view to Category and then tap on Appearance and personalization
At last, click on File Explorer Options > tab on View > show hidden files, folders and drives > Apply
Solution #2: How To Recover And Export Lost Data On Dashcam
When method 1 fails to show you hidden files then you can use a third-party tool to recover and then export the data from Dash Cam to avoid data loss. SD Card Data Recovery Tool is one of the useful software that can help you to recover lost data from SD cards. This is a professional tool that easily recovers and then exports all the hidden files from SD card, hard drives, pen drives, etc.



* Free version of the program only scans and previews recoverable objects.
You can download and install this software as per your niche. So, what are you waiting for? Just install it and follow the step-by-step guide to export the data from Dash Cam.
Which SD Cards Are Used By Dash Cam?
There are several kinds of SD cards is used by Dash Cam but some of them gradually degrade over time and sometimes fail to record videos. However, the life span of the SD card completely depends on the brand of the card, its age, and the amount of recordings it has done until now with environmental conditions.
If anyone wants to increase the lifespan of the SD card then regular formatting can do this. The SD card that you should use in your Dash Cam should be Class 10 Write Speed.
The SD cards that are highly suggested to use in Dash Cam includes:
Integral UltimaPro microSDXC
Samsung 64GB Evo Plus Micro SD Card (SDXC) UHS-I U3
Samsung 256GB Evo Plus Micro SD Card (SDXC) UHS-I U3
Samsung 128GB PRO Endurance Micro SD Card (SDXC)
SanDisk 64GB Extreme Pro Micro SD Card (SDXC) UHS-I U3
All these micro SD cards are of good quality and they will never fail in between to put you in trouble. They are of good class, a good read and write speed.
Causes Behind Dash Cam SD Card Full Error
There are several reasons behind the error you have come across. Let us look at the scenarios that can make your SD card show error or corrupt:
Might be the SD card is faulty or maybe the videos are not deleted properly after use
Maybe the files are not overwriting the old one
The SD card does not support your dashcam
Your SD card is completely damaged
Formatting does not remove the entire data and fills up space on the card
What To Do When Dash Cam Says SD Card Is Full
When the situation happens to you then you cannot even imagine what to do and what not? But you should know that your dashcam can automatically delete the previous record when the card is full. It has to be set manually otherwise, it will show the memory card is full and will not record anything.
In fact, nowadays some dashcam is already equipped with collision locking. When collision reaches setting value then the video will be auto-locked and it will not be deleted.
So the error might be because of these reasons also. However, you should remember that whenever you delete any videos from SD card via computer, ensure the files are totally deleted from the trash as well.
Also, check if any loop recording is enabled and if so then try to set up to a different loop time. Enabling loop recording is also a good thing because the dashcam will function properly and all the previous files will be deleted automatically.
If this is not enabled then you will always get the message that the SD card is full. In addition, you can also set the length of the video clip to 3 or 5 minutes just to avoid dashcam SD card errors.
Conclusion
Nobody wants to lose their data at any cost from any storage device, no matter whatever it is. But sometimes an unexpected error occurs that completely creates an irritating situation. memory card full error in dashcam is a severe issue and it should be solved immediately so that you don't have to face the same situation again.
In this blog, I have tried to cover up all possible ways to fix "Dash cam saying SD card full" error and hope, following the ways will surely help you to resolve the situation.
However, after fixing this issue, you will be able to recover lost data from SD card using SD Card Recovery Tool. This tool will definitely help you get back lost data from SD cards in every manner.
Rated Excellent on

Trustpilot
Free SD Card Recovery Tool.
Recover data from corrupted, damaged, & formatted SD cards of all brands on Windows. Try now!
Editor's Note: This post was originally published in December 2018. This updated version is completely revamped for comprehensiveness, freshness, and accuracy.
Taposhi is an expert technical writer with 5+ years of experience. Her in-depth knowledge about data recovery and fascination to explore new DIY tools & technologies have helped many. She has a great interest in photography and loves to share photography tips and tricks with others.