There are thousands and millions of people out there getting these "SD card read only" messages. SD card says read only when user try to access their respective USB drive, or other storage devices. This is one of the frequently occurring issues that has become problematic for many users. Hence in this post, I am going to provide the best working solutions on how to fix read only SD card or USB drive.
Nevertheless, below you can find the effective solutions on how to remove read only from SD card error. But before I proceed for further information first, know that what Read-only memory is?
What Is Read-Only Memory?
ROM is the short form of Read-Only Memory that is a storage medium that is used in computer/laptop and other electronic devices. It is built-in and contains data that can only be read and cannot be written, modified or changed.
This ROM is available in smartphones, USB drives, memory card, hard drives, and other external storage devices and hence the use of these devices frequently face Read-Only error on their SD card, USB drives or external hard drives.
Why Did My Flash Drive Became Read Only?
The cause of the "USB Flash Read Only" is due to the format of the file system. Many storage devices like USB drives and other external hard drives come pre-formatted in NTFS because a larger number of consumers using them on computer system.
How To Fix Read Only SD Card Error?
SD card, USB flash drives or external hard drive shows 'read only SD card' error? Just Relax! And follow the below-mentioned SD card read only fixes and a step-by-step guide to get rid of write-protection from SD card, USB drive, external hard drive or hard drive and get access to your saved data.
Solution #1: General Troubleshooting – Check Your SD Card is Locked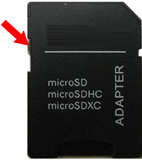 If you are using a microSD card with SD Adapter, then make sure that the LOCK switch is Slide up (unlock position).
Alternatively, check your mobile or camera device settings on which you are using the SD card. Some mobile and camera have a feature to lock memory card. In this case, please check with your mobile or camera manufacturer for instructions to unlock it.
More information on a locked memory card can be found here: How To Get rid of Memory Card is Locked Error?
Solution #2: Fix USB Drive Read Only Error By Reformatting
Well, to fix USB drive read only in Windows 7/8/10, you can reformat it completely to make it back into read/write mode.
Here I recommend a free disk formatting utility-AOMEI Partition Assistant Standard. With it, you can reformat the read-only USB drive to NTFS, FAT32, exFAT, or Ext2/3/4 in Windows 10/8/7/XP/Vista free. Moreover, it provides you with effective ways to format as well as repair USB drive is read only error.
Solution #3: Use CMD Command To Fix Read Only SD Card Or Hard Drive (Internal/External)
You can run CMD command to fix or remove read only from SD card. The process is very easy but you have to follow the steps very carefully:
Connect your SD card says read only with PC.
Click "Start" and type in "command" in the search tab and hit ENTER.
Now in command Window type: diskpart and press ENTER. type: list disk and press ENTER.
After this type: select disk 0 and press (select disk 0 shall be the drive letter of your read-only USB/SD card or hard drive).
Next, type: attributes disk clear readonly and press ENTER.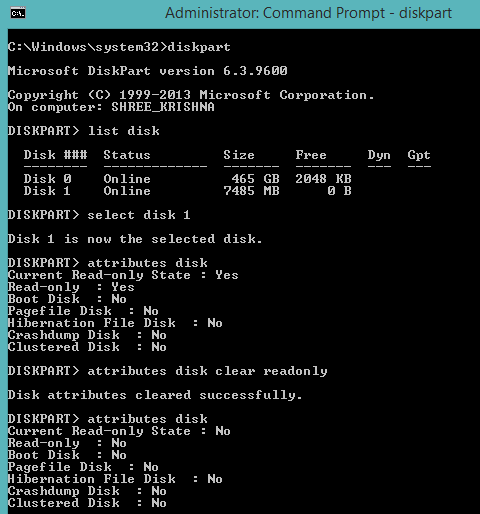 Finally, type: exit and press ENTER to finish the process.
That's All!
You can now open and access the data stored on your SD card, USB drive, hard drive or external hard drive. You will now be able to read, write and use the data saved on the storage devices.
Recover Inaccessible Stored Data From SD Card Is Read Only
After performing the above fixes, if you ever found that the saved data on your storage devices have been deleted, then you can use the External Storage Data Recovery Tool. It is a perfect software which will help you to restore stuffs from locked, write-protected or read-only SD card, USB drives or external hard drives.
This external storage data recovery software is available for both Windows and Mac. Let's below find out it's more amazing features:
Restore inaccessible or lost images, videos and audio files from 'read-only' memory cards, USB flash drives & hard drives.
Easily recover files from unreadable memory card, write-protected/locked memory card or unrecognized hard drive.
Also extract data from Raw disk, read-only memory stick and even restore hidden files from external data storage devices.
Preview recoverable files within software before you proceed further to save them on your system.
100% read-only program. Safe & secure to use.
emid

emid


* Free version of the program only scans and previews recoverable items.
Below, find out a step-by-step guide to restore photos, videos and audio files from read-only storage devices.
Step 1: Select Desired Location
Firstly, select the drive, external media or volume from which you want to recover deleted media files. After selecting, click on 'Scan'.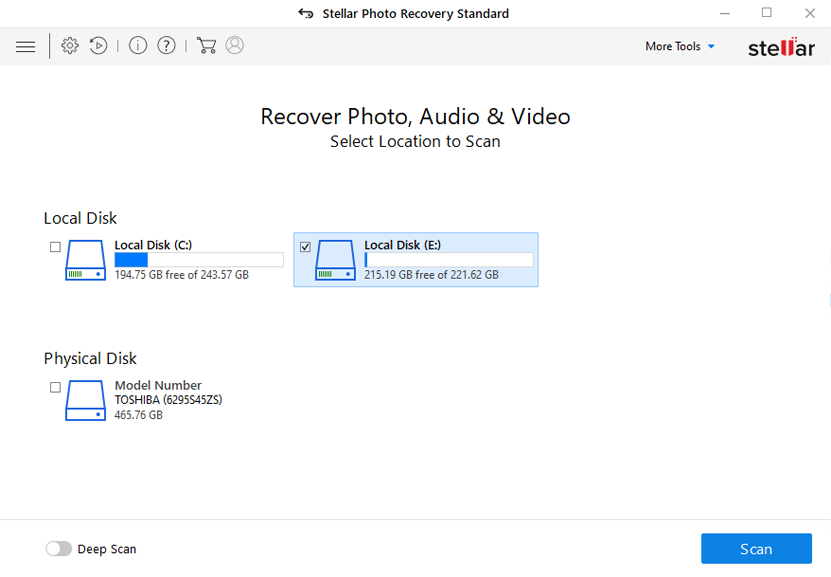 Step 2: Preview Recovered Media Files
Next, you can preview the recoverable media files after the scanning process is completed.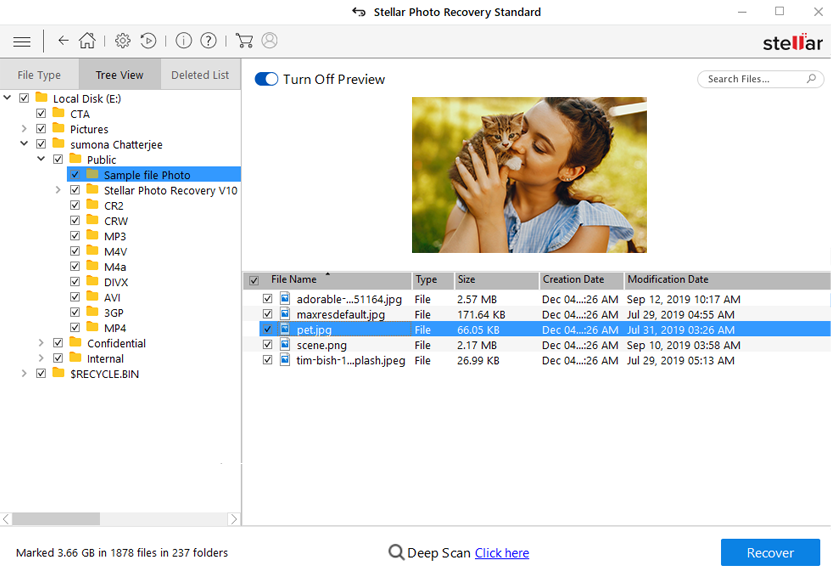 Step 3: Recover Media Files
Lastly, you can select the images, audio, video files you want to restore and click on 'Recover' option to save them at the location you want.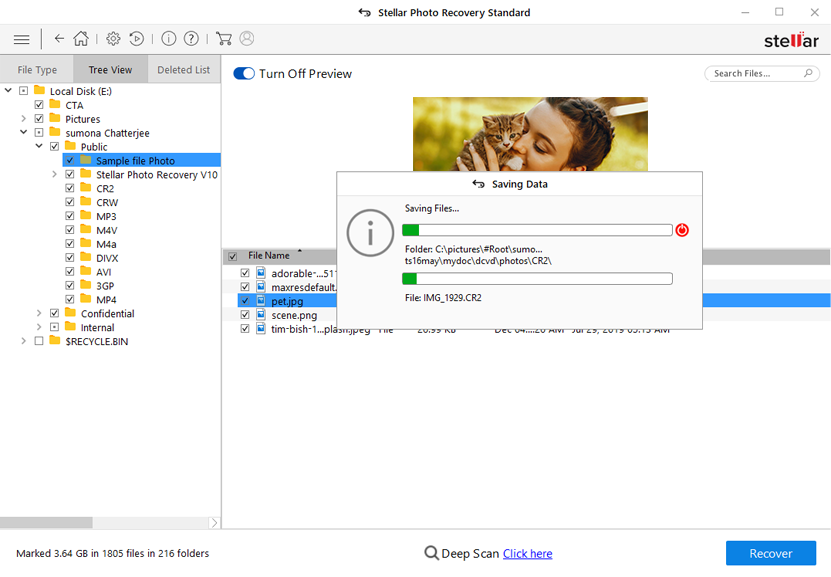 What Does Read-Only Do?
Read-only is a file attribute or a characteristic that the operating system assigns to a file. It means that the file stored on USB can be only opened or read, you cannot delete, modify, or rename any file that is read-only.
Tips To Remember
After recovering files from the storage device, you need to format memory card, hard drive or USB drive file system into NTFS or FAT32
You have to format the device, just to make sure that your device is highly secure for saving and protecting data as well as to make your SD card, USB drive or external hard drive reusable
Always try to keep backups of your essential data.
Final Words
Getting "SD card read only" error or Encryption problem on your SD card, USB drive or other external storage devices, then do not worry. Simply follow the above-mentioned solutions to fix read only file system error SD card problem right now.
Though, while resolving the issue on how to change SD card from read only, if you ever found that your important files have been deleted then, you can recover files SD card by using the External Storage Data Recovery Tool with ease.
Also, follow the given tips & tricks to avoid memory card or other external storage drive errors in the future.
That's all…
Taposhi is an expert technical writer with 5+ years of experience. Her in-depth knowledge about data recovery and fascination to explore new DIY tools & technologies have helped many. She has a great interest in photography and loves to share photography tips and tricks with others.