If your MOV file only playing audio no video, it may be due to a video file corruption issue or using an incompatible Codec. Hence, it can be fixed by performing a few tricks like– using a VLC media player, fixing incompatible codecs, & others listed in this blog.
MOV is one of the popular video file formats that is supported by several media players. However, sometimes you may face corruption issues while using this file format. This could often interrupt the video file format to play appropriately and lead to MOV file video not playing issue.
If you are experiencing MOV files black screen (but with audio) issue then read this whole post carefully. Here, I have mentioned the 9 best techniques to fix it.
Additionally, in case of video file corruption, you can try our most recommended Video Repair Tool.
To fix corrupted, choppy, pixelated, jerky or grainy videos, we recommend this tool:
This software will repair flickery, stuttery, jerky, unplayable videos and supports all popular video formats. Now repair your corrupt and broken videos in 3 easy steps:
Download this Video Repair Tool rated Great on Pcmag.com.
Click Add File to add the video you want to repair.
Select Repair to start the repair process and save the repaired video on the desired location after the repair is done.
How to Fix MOV File Only Playing Audio No Video Issue?
In this section, I have listed down some of the most effective ways to fix MOV file only playing audio but no video issue.
So, keep trying the given methods one after another until and unless your problem is solved.
#1: Use VLC Media Player to Fix MOV Video File
If your MOV file not showing video Windows Media Player or any other media player then you can use VLC media player to play your corrupted video file. It is a multimedia video player that has an in-built audio and video repair feature.
All you need to do is, import your corrupted/damaged video file into a player and VLC will fix it automatically.
Please Note

–
This technique is for both Windows and Mac users.
Firstly, you need to launch a VLC Media Player on your PC then go to the Media & click on a Convert/Save
Go to the File tab and click on the Add option to add your corrupted MOV file and click on Convert/Save.
Next, click on Browse option then go to a destination file & rename it. Doing this will convert your MOV file to AVI format.
This time, you need to click on Tools and then choose Preferences > > Input/Codec.
Now, in the front of "Damaged or incomplete AVI file," you need to choose Always Fix option from a drop-down menu.
Once the process is completed, try to open a file with the VLC Media Player.
Please Note:
This method will work for you only if your MOV file is damaged slightly. In case of severe file corruption, you may still face this problem even after finishing the above process.
#2: Fix Incompatible Video Codec
As I discussed above, sometimes your multimedia player is not compatible with a few codecs, or necessary codecs are not installed on your system. And this could often cause MOV file playing audio but no video issue.
In such a situation, downloading a MPEG-4 codec pack in your system (Windows or Mac) can help you to play your MOV video file smoothly. For that, firstly you need to ensure that your multimedia player is compatible with MPEG-4 videos codec.
After doing so, just open your Google and look for the MPEG-4 codec pack & simply download it (ensure to download from any reputed websites). There are many misleading or suspicious websites that have video codec packs filled with the bloatware. So, before beginning the installation process you must verify.
Also Read –  How To Repair Corrupted/Damaged MOV Videos?
#3: Update the Media Player
While playing the MOV videos, if you are unable to see the video but can hear the audio then you need to make sure that your media player is updated. At times, using an outdated multimedia player could lead to such problems.
In such a case, updating your QuickTime multimedia player can help you to tackle this issue.
Here's How to Update the Media Player:
For Windows Users
Launch the QuickTime Media Player on your computer.
From the QuickTime menu, choose Edit then > Preferences > QuickTime Preferences.
Finally, click on Update to update your media player.
Now, you have to wait for some time until your media player is successfully updated.
Once done, just restart your QuickTime media player and check whether your MOV file is playing video or not.
For Mac Users
Generally, Mac automatically checks for updates on a regular basis, but if you want you can do it manually as well:
First of all, click on the QuickTime player on Apple menu.
Then, click on the Update Existing Software (you may also download the latest version of QuickTime media player).
Even after updating your media player, if you are still facing MOV file only audio no video issue then it simply means that your MOV file gets corrupted.
#4: Change the File Extension of MOV File
If your MOV file video is not playing then try changing the file extension of the video file. Many times, this method does work to fix the MOV file video not playing issue.
Follow this step-by-step guide to know how to do so.
First of all, create the copy of your corrupted video file then simply change the file extension from .mov to .avi.
Now, open the VLC player and Select Tools > click on Preferences.
Under Simple Preferences, choose Input/Codecs then click on Save.
In front of a damaged or incomplete AVI file, you need to choose Always fix option.
If your problem is not solved even after changing the file extension of MOV video file then simply move to the next method.
#5: Fix MOV File Only Playing Audio No Video by Renaming the Unplayable MOV File
Renaming the unplayable .mov video file is another effective way to fix the MOV files black screen (but with audio) issue.
Here's how to rename your corrupted MOV video file:
Open the File Explorer on your PC then choose "Options" from the View tab
Now, you need to unmark an option "Hide extensions for known file types" from the folder option.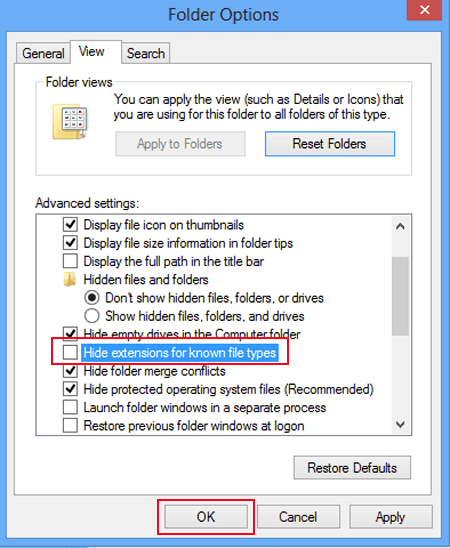 Then, create the copy of your corrupted MOV file & make a right-click on the copied file then select
That's it! Now you can rename your MOV file from .mov to .mp4 & hit "Yes"
Also Read – How to Repair Corrupted Video Files in 5 Easy Ways?
#6: Convert the Video File Format
One of the simplest ways to resolve the MOV file video not playing issue is, converting the MOV video file format to a MP4 format. You can simply do it by using any reliable video file converter tool.
Follow the below guided steps to know how to do so:
Firstly, you need to open an Online Converter tool.
Then, click on the "Choose File" option in order to select the video that is not playing & also choose the similar good video from your device
Once the files have been uploaded, click on the "Repair" option.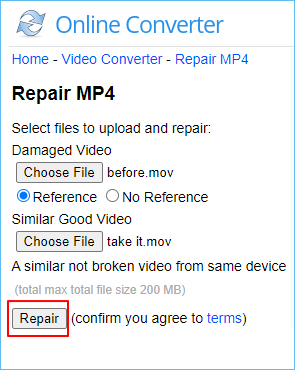 As soon as the conversion process is over, hit on "Download Now" opt.
That's it! Now your MOV video file is fully converted in to MP4 file format with the xyz_fixed.mp4 name.
#7: Try to Increase the Cache Values in VLC
This method will help you only if your MOV files get fully corrupted.  Check out the below-given instructions to know how to increase the cache values in VLC:
Step 1: Firstly, you need to launch a VLC Player on your PC.
Step 2: Then, simply go to Tools option & click on Preferences.
Step 3: Here, you will get two options in the bottom: Simple & All, you need to choose All option.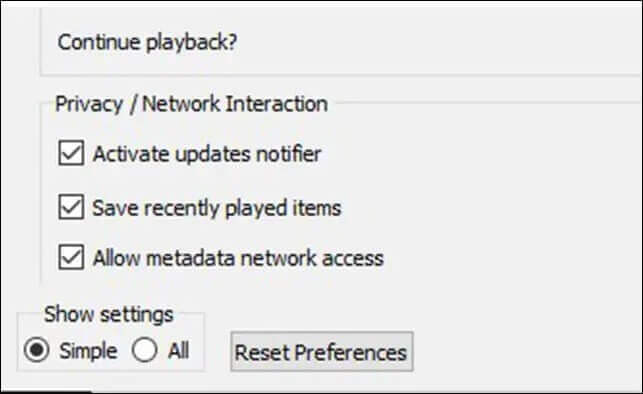 Step 4: Next, you need to choose Input/Codecs option from the given list.
Step 5: Now, move your cursor to a right panel & choose an Advanced option from there.
Step 6: Under the advanced opt, you'll find File caching (ms). Here, you need to change a value from 300 -1000 or above.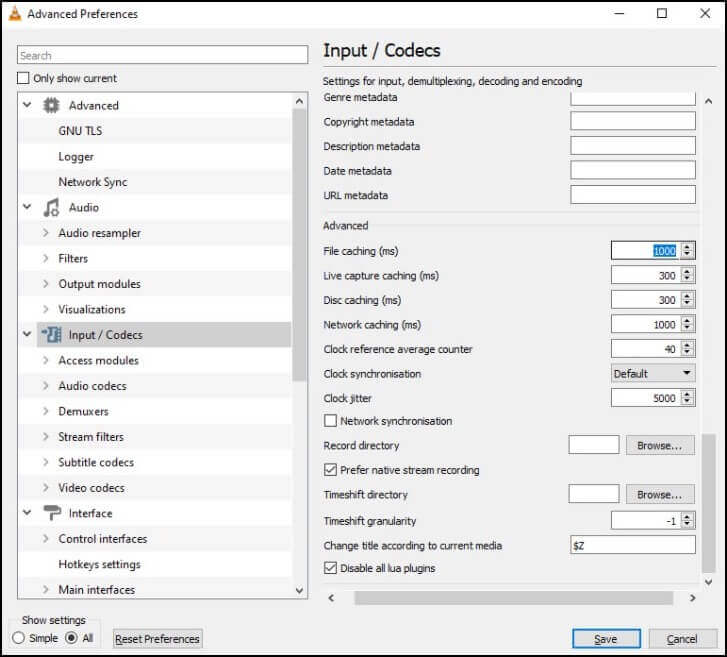 Step 7: At last, click on save option and restart VLC now.
#8: Play your MOV Video using a Different Media Player
Generally, the MOV file format is compatible with most of the media players, but at times, your QuickTime media player fails to open your MOV videos. In such a situation, you should try to play the same MOV file in different media players such as VLC Media player.
VLC player is usually compatible with most of the video file formats as it supports almost all codecs. In case, your MOV file refuses to play in another media player, that means your MOV video file gets completely corrupted.
Also Read –  How To Repair QuickTime MOV File Error 2048
Recommended Solution to Fix MOV File Only Playing Audio No Video Issue
After trying the above-listed techniques, if you find that your .mov video file gets fully corrupted then it's highly recommended to use the most reliable and trustworthy Video Repair tool. This tool is preferred by professionals also.
It is specially designed to repair all kinds of video-related issues like – corrupted, damaged, choppy, grainy, jerky, and pixelated videos. It always has a user-friendly interface and it's 100% safe and secure to use.
And the best thing about this program is that it supports all types of video file formats such as – MP4, AVI, WMV, 3GP, F4V, , 3G2, M4V, FLV, MTS, etc.  This software is available for both Windows and Mac users.



* Free version of this program only previews repaired videos.
So, without wasting your time, quickly download & install this advanced Video Repair Tool on your pc and fix the MOV not playing video issue with ease.
Step 1: Download, install and launch Video Repair software on your system. Click on 'Add Files' to add corrupted video files.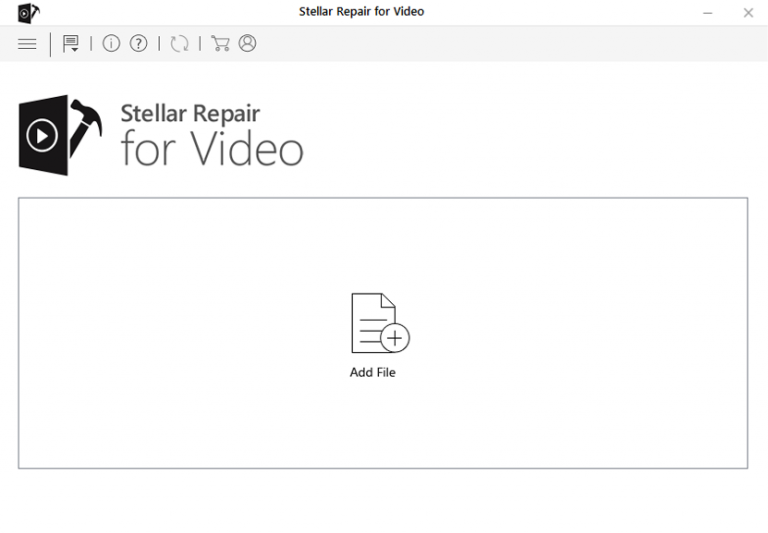 Step 2: Click on 'Repair' button to begin the repairing process. This start repairing your added video files one by one.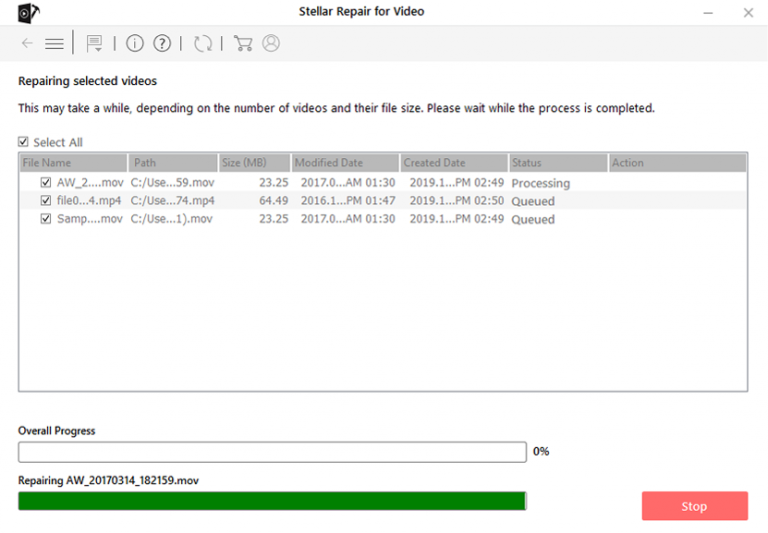 Step 3: You can click on 'Preview', in order to preview the repaired video file within the software and click on 'Save Repaired Files' button to save the repaired videos at desired location.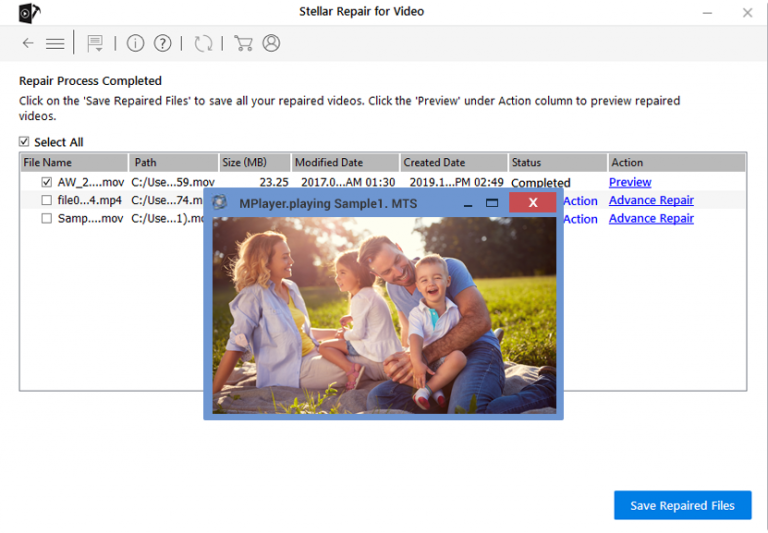 Wrapping Up
It's quite frustrating when you download your favorite video in MOV format to watch and get stuck with the .mov files black screen (but with audio) issue. But now, you don't need to worry about it.
In this troubleshooting guide, I have gathered 9 best techniques to solve MOV file only playing audio no video issues. All the solutions are very helpful so you must try all of them one by one.
However, if the manuals fail to work in your case, then you can use an advanced Video Repair Tool to repair your corrupted .mov file. I Hope, your problem will be solved soon.
Thanks for reading this post!

Taposhi is an expert technical writer with 5+ years of experience. Her in-depth knowledge about data recovery and fascination to explore new DIY tools & technologies have helped many. She has a great interest in photography and loves to share photography tips and tricks with others.