Summary: Read this post & learn how to recover deleted files from OTG Pen drive in 3 easy ways.
Many users rely on pen drives or other removable data storage drives to save & protect their crucial data. Photos, videos, music, and other documents are stored within these drives from cameras, smartphones, tablets, & other handheld devices.
Nevertheless, we can't deny the fact that these data storage media are prone to corruption, which makes your data inaccessible.
There are several factors that can lead to pen drive data loss situations such as accidental deletion, virus infection, careless formatting, etc. When such circumstances occur, restoring the deleted pen drive files becomes very difficult as well as challenging.
Regardless of the reason behind the data loss scenario, you can easily get them back. In this article, we are going to discuss how to recover deleted files from OTG pen drives/OTG USB drives with or without software.
To recover files from OTG pen drive, we recommend this tool:
This software will restore data from corrupted, formatted, encrypted storage media and works in all data loss situations. Now recover your lost and deleted data in 3 easy steps:
Download this Data Recovery Tool rated Excellent on Pcmag.com.
Select the storage media from which you want to restore the media files & click Scan.
Preview the recoverable files, select the items you want to recover and click Recover to save the files at desired location.
So, let's get started…
Quick Navigation:
Part 1: Something About OTG Pen Drive
OTG (On-The-Go) pen drive merely has two heads. On the first side, it has the USB (A) port that fits into your PCs & on the second side, it has the micro USB (B) port that fits in to your smartphones or tablets. With the help of this pen drive, one can move his/her data from phone to PC or vice-versa.
Though, it assists to eliminate the OTG connector. It simply means without using any OTG cable, you can shift your data from phone to PC or vice-versa using this OTG pen drive.
Part 2: What To Do When Your OTG Pen Drive Data Got Lost?
Once photos, videos, or other data gets deleted from your OTG pen drive, the very first thing you need to do is to stop using your pen drive to save any new data on it.
This is because adding new data to it can overwrite your existing stuff. Hence you will be unable to get back lost pictures and videos from OTG pen drive using the OTG pen drive data recovery solutions mentioned in this post.
Part 3: How Does Data Get Deleted From OTG Pen Drive?
Nobody expects pictures and videos to get lost from Pendrive, or other data storage media, but accidents do happen. Yes, there could be numerous unknown reasons that can result in a loss situation.
Below we have summarized some of the major factors for OTG pen drive data loss:
Accidental deletion
Problems with a power source to the USB ports
Careless formatting
Virus/malware infection
Due to hardware failure
Connection issue.
So, these are the common causes of OTG pen drive data loss situation, now, let's move on to retrieve lost media files from OTG pen drive in the best ways.
Part 4: How To Recover Deleted Files From OTG Pen Drive With Software?
You can use Pendrive Data Recovery Software to recover deleted files from OTG pen drive/OTG USB drive successfully.
It is one of the best external hard drive recovery tools that can assist you to restore all sorts of deleted contents like pictures, music, videos, etc. from pen drives & other data storage devices without any backup.
This software has some other ingenious features, like:
Easily recover deleted/lost/erased data from different hard drives including OTG pen drive
Restores several file formats of the photo, video, & audio file
Shows a preview of the recovered file before the final recovery
It is a 100% safe, secure, & easy to use program
Available for both the OS: Windows as well as Mac.



* Free version of the program only scans and previews recoverable objects.
Bedsides OTG Pendrive recovery, it can recover data from SanDisk pen drive or other pen drives as well like Strontium, HP, Transcend, Kingston, etc.
So, without any delay, simply download and install this software on your PC.
After installing this tool, connect your OTG pen drive to your PC & follow the step-by-step guide on how to recover deleted files from OTG pen drive in mobile.
Part 5: How To Recover Deleted Files From OTG Pen Drive Without Software?
In this section, you will find 2 simple ways to get back lost pictures and videos from OTG pen drive without using any software. So, let's give them a try…
Way 1: Recover Files From OTG Pen Drive Through Backup
In this era, most of the users use to create a backup of their vital data in more than one location.
Thus, if you have previously taken a backup of the data that have been deleted from your OTG Pendrive on PC, then follow the below steps carefully:
1: Connect your OTG Pendrive to PC and then locate your OTG pen drive files backup on your PC.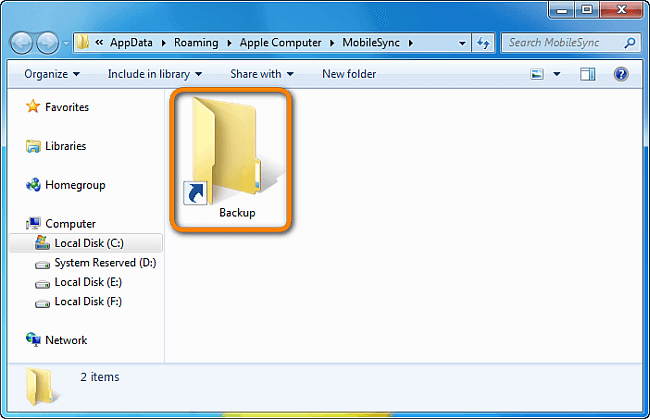 2: Select the items listed there that you want to get back.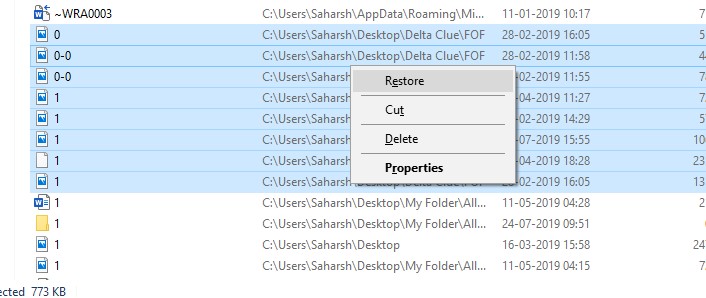 3: Copy & save those data back to your OTG drive.
In case, if you don't have a backup then try the next OTG Pendrive data recovery solution.
Way 2: Restore Lost Media Files In OTG Pen Drive Using CMD
Note: This method applies to recover hidden files from USB drives, pen drives, and other storage devices.
Well, if your OTG Pendrive stuff is not actually deleted but exists there only in a hidden way, you can retrieve them by using the command prompt or attrib command.
Here are the easy steps to do so:
Connect your OTG pen drive to a PC.
In the second step, you have to tap on a Search button & type cmd.
After this, right-click on Command Prompt option & select Run as administrator.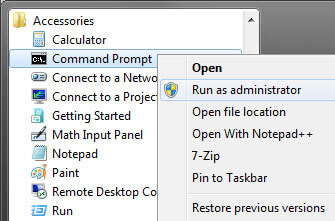 Now, run the below command lines accordingly:
In a command prompt window, type chkdsk X: /f& hit Enter. Ensure to replace the "X" with a letter given to your OTG pen drive.
Now, type the attrib -h -r -s  G:\*.* /s /d & hit Enter button. (Here, you need to replace G letter with a letter given to your OTG pen drive or shown on a PC)

Finally, wait until the process gets over then close a window and check if your OTG pen drive data are back.
Part 6: Bonus Tip- How to Avoid OTG Pen Drive Or Other Storage Device Data Loss?
Precaution is better than cure…!
It is always better to prevent file deletion rather than recovering it from external drives.
So, here're some of the tips to avoid data loss on your SD card, memory card, USB drive, external hard drive, etc.
Discontinue using the storage device as soon as you come to know that your stuff has been deleted.
Do not store any new file in the drive as it will overwrite certain sectors of the OTG Pendrive or other devices that contain the deleted files.
Don't format a drive as it reduces the chances of data recovery.
Ensure to create a backup of your vital data storage media on a regular basis.
Also, don't attempt to repair the bad sectors of an external drive as it can harm data stored within it.
It's Time to Verge
Deleting files from external storage drives doesn't mean the permanent data loss. Although, you have a chance to regain them back with or without backup.
In this post, we have explained how to recover deleted files from OTG pen drive in 3 effective methods with or without software.
However, if you want an instant OTG Pendrive data recovery, it is highly recommended to go with Pen drive Data Recovery Software. It will surely help you to bring your lost files back in a hassle-free manner.
I hope, you liked this post…!
Taposhi is an expert technical writer with 5+ years of experience. Her in-depth knowledge about data recovery and fascination to explore new DIY tools & technologies have helped many. She has a great interest in photography and loves to share photography tips and tricks with others.