Nowadays, people store their important data like photos, videos, or other stuff on USB flash drives, memory cards, pen drives, and other hard disks. But sometimes, it happens that these files can go missing after program installation, system update, virus attack, and other unidentified reasons. In such a situation, when USB files or folders are hidden then how to recover hidden files from USB?
Here in this tutorial, you will learn how to unhide hidden files from USB flash drive using seven best solutions.
To recover hidden files from USB pen drive, we recommend this tool:
This software will restore data from corrupted, formatted, encrypted storage media and works in all data loss situations. Now recover your lost and deleted data in 3 easy steps:
Download this Data Recovery Tool rated Excellent on Pcmag.com.
Select the storage media from which you want to restore the media files & click Scan.
Preview the recoverable files, select the items you want to recover and click Recover to save the files at desired location.
How To Recover Hidden Files On USB Using Best Data Recovery Software?
The USB Drive Data Recovery tool is the best software using which you can recover hidden photos, audio files, videos, documents, and more from your USB pen drive easily.
It not only retrieves data from USB but also recovers hidden files from memory cards, hard drives, Mac volumes, external hard drives, and others.
Why Choose USB Drive Data Recovery Software?
Because it can easily restore deleted photos such as JPEG, JPG, TIFF, GIF, BMP, Adobe EPS, PNG, PSD, etc.
Recover camera RAW image files like CR2, NEF, ORF, K25, SR2, RAF, etc.
Get back deleted video files such as MP4, AVI, MOV, MXF, 3GP, ASF, WMV, etc.
Retrieve audio files like MP3, AMR, AU, MIDI, WMA, FLAC, etc.
Show Preview images and videos before recovering.
It is available for both Windows and Mac
Simple and easy to use-interface.
However, if you want guaranteed data recovery from USB flash drive, then you must download this feature-loaded tool from the below-given buttons.



* Free version of the program only scans and previews recoverable objects.
So, simply go through its step by step guide to know how to show hidden files in USB Windows 10 using this best file recovery tool.
Alternative Solutions On How To Retrieve Hidden Files From USB Drive
Solution #1: Recover Hidden Files From USB Using CMD
Alternatively, you can try the (CMD) Command Prompt to unhide hidden files from USB drive, memory card, external hard disk, or other storage devices.
Follow the below steps to know how to recover hidden files from USB using command prompt:
Firstly, correctly connect your USB drive to the system.
After that, press the Windows + X keys to bring up a dialogue and then click on Command Prompt (Admin)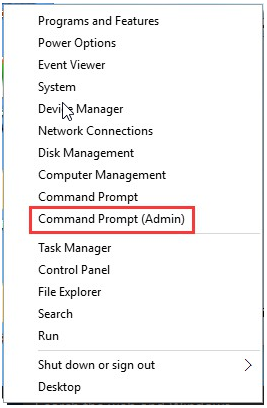 Next, type the command attrib -h -r -s /s /d G:\*.*(replace G: with the drive letter for your device).

After finishing these steps you can go to your USB drive to check if you can view all of the hidden files.
Solution #2: Unhide Hidden Files in USB With Windows File Option
Firstly, in the Windows 10/8/7, you have to press Windows + E to bring up the Windows Explorer.
Then, in Folder Options or File Explorer Options click on a View tab
Now, in Hidden files & folders, you need to click the Show hidden files/folders & drives option.
After this, click on Apply, then hit the OK button.
After doing so, you can see the unseen files of the USB flash drive.
Solution #3: Retrieve Hidden Files From USB Via Google Chrome
To see all the hidden files present on a USB pen drive through Google Chrome, you have to follow the below steps:
Just connect your USB drive to your PC.
Next, note the drive letter of the external storage device.
Then, open the Google Chrome and on the address bar and type file:///x: then hit the Enter. (Here replace x with the drive letter of the external storage device.) The Chrome browser will index all the stuff present on the USB, including the hidden files.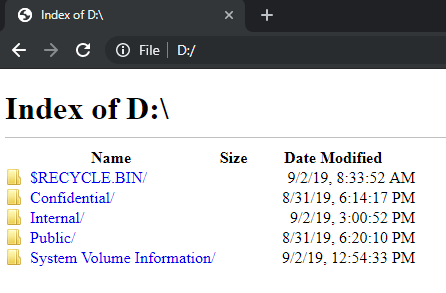 Solution #4: Show Invisible Files in USB Via Control Panel
The fourth way to unhide hidden files on a USB drives is using Control Panel. Simply try the steps below.
First, press on Windows + R to open the Windows Run
After that, type the control panel in the Run box, then hit the Enter to open Control Panel in the Windows 10.
In Control Panel, you have to click the Appearance & Personalization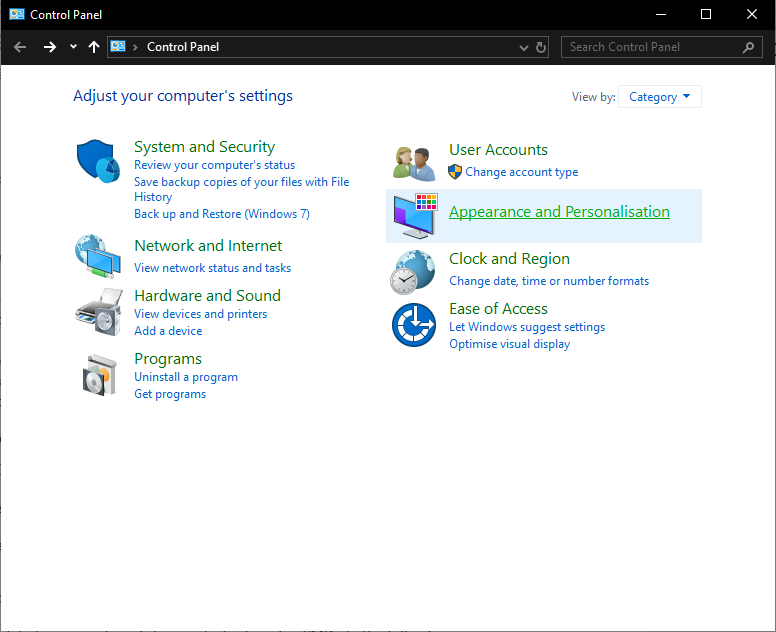 Next, you have to go to the File Explorer Options.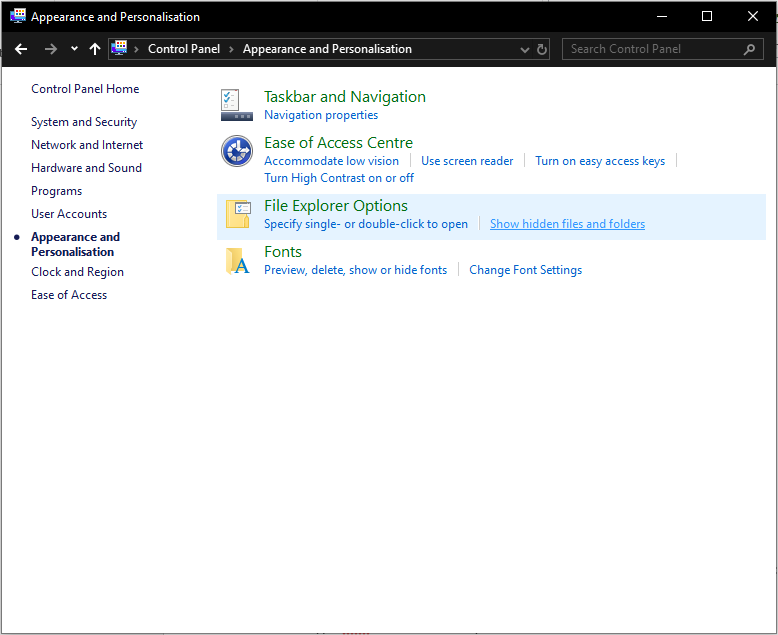 Under a File Explorer window, you need to tap on a View tab. Next, locate Show hidden files, folders or drives and simply enable the option.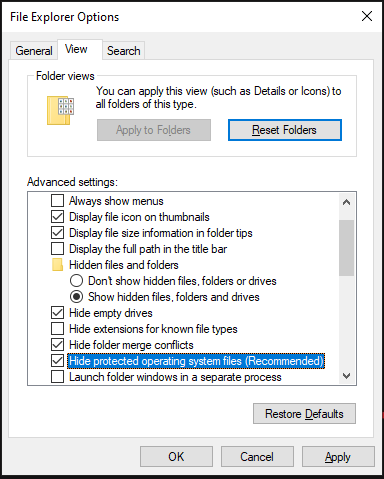 Lastly, you have to click on Apply and choose the OK to save your changes.
Solution #5: Show Hidden Files With Powershell
To show the hidden data from USB using PowerShell, just follow these steps:
Step 1: Simply press the Windows + X keys or right-click the Windows logo to launch the Quick Access
Step 2: Now, select the Windows PowerShell (Admin) to open the PowerShell with Administrator rights.
Step 3: On the prompt, you have to type in attrib -h -r -s /s /d x:\*.* and hit the Enter.
Note: Here you need to replace x with a drive letter of the USB drive.

Step 4: In this step, just open the USB flash drive to see your hidden files.
You can unhide all "System Volume Information" from a storage media.
Solution #6: Unhide Hidden Files in the USB through Notepad
Well, you can see the hidden data in the USB drive via Notepad. Then you have to follow the steps mentioned and know how to unhide hidden files from USB flash drive with Notepad.
Make right-click on a blank space of the desktop, after that choose the New and then Text Document to move on.
Now, copy the command code line & simply paste it into the document:
for /f "delims=?" %%a in ('dir /a /b') do attrib -a -s -h -r "%%a"
After that, click the File option, then Save as from a top left corner. Next, select the destination where you want to save your file, then type the retrieve.cmd inbox and choose All the files next to the Save as.
At this step, copy & paste a retrieve.cmd file to the USB root directory, and after that, you have to double-click on it to execute the attrib command instantly. After that, you can recover hidden files from USB.
Why Do Files Disappear Or Hidden From The USB Drive?
The files may disappear or hidden from the USB flash drive because of the following reasons:
Formatting the device: There are numerous situations such as corruption of drive, where users need to format the external storage drive in order to re-use it. But formatting the USB will result in complete loss of files as well as hidden data.
Accidental Deletion: We often accidentally use the "Delete All" option that deletes all files. Unknowingly, users might select all the files and mistakenly press on the 'Delete All' button. This results in the deletion of all files including hidden files.
Ignoring warning messages: Sometimes it happens we ignore the warnings, that the 'device is full' may be lost media files from USB pen drive.
Virus/Malware Infection: When you connect the card to the infected device then it can easily corrupt and delete data stored on your card including your hidden media files.
Is It Possible To Recover Hidden Files From Virus Infected USB Drive?
YES, it is possible to recover hidden files from virus-infected USB flash drive using the professional USB data recovery tool.  It is very easy to use and it does not even require any technical knowledge. This recovery comes with an efficient scanning algorithm that extracts every single multimedia file in cases of all storage drive corruption.
Well, a virus is very dangerous and when this gets into USB flash drive, it damages or makes the various important files & folders invisible. So, in such a situation, you should remember that you do not add any new files to the USB. Because doing so can reduce the chances to recover data from USB without formatting it.
After that, you can go with the above-mentioned software. Hence, in the next section of this blog, you will get the user-guide of the aforementioned photo recovery tool.
To Sum Up
After reading the complete article, I hope now you've got full knowledge about how to recover hidden files from USB flash drive. All the given methods will surely help you to recover hidden files from memory card.
Moreover, read the reasons behind not visible photos, videos, music, and more from USB drive carefully. No matter whatever the reason may responsible for your data gets invisible, you can now easily unhide hidden files from USB by trying the best USB file recovery tool.
That's all..
Alex is an expert technical writer with 7+ years of experience. His in-depth knowledge about data recovery and fascination to explore new DIY tools & technologies have helped many. Alex has a great interest in photography and loves to share photography tips and tricks with others.