Dash Cam not recognizing/reading/detecting SD card either due to a corrupted/damaged SD card or because the SD card format is unsupported by the Dash Cam. Fortunately, you can make your Dash cam SD card detected by removing & reinserting the SD card and checking the Dash Cam's settings, etc.
Dash Cam says no card problem is quite annoying as you won't be able to record any untoward incident as a video until the issue is fixed. Therefore, I have equipped this extensive guide to escape this problem in no time.
However, while fixing this issue, if you found your memory card data gets deleted, you can try an advanced SD card Recovery Tool to bring them back.
Rated Excellent on

Trustpilot
Free SD Card Recovery Tool.
Recover data from corrupted, damaged, & formatted SD cards of all brands on Windows. Try now!
So, without any further ado, let's get started…
How to Fix Dash Cam Not Recognizing/Reading/Detecting SD Card?
Follow the below step-by-step methods to make your Dash Cam SD card detected.
Fix 1- Remove & Reinsert SD Card
Since the problem is related to the memory card so I would like to recommend you remove and reinsert the SD card in Dash Cam. Here is how you can do so:
Turn your Dash Cam camera OFF.
Take out your SD card from the Dash Cam camera.
Wait for 2-3 minutes.
Re-insert the card back into a camera & turn it ON.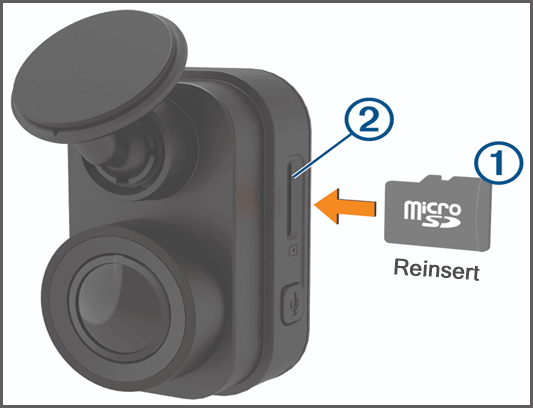 Once your Dash Cam is turned ON successfully, now check if your SD card is detected by your camera. If not, try further solutions.
Fix 2- Check your Dash Cam Settings
The next solution that comes after reinserting the SD card is to check your Dash Cam settings.
All you need to do is to ensure that the Dash Cam settings are set up appropriately. In Settings, if there is any incorrect setting is set up due to which Dash Cam not detecting SD card, make sure to correct it.
Also, ensure that the SD card is not damaged or there are not any scratches on it.
Fix 3- Check If the SD Card Is Damaged or Has Bad Sectors
In most cases, it has been that the faulty or corrupted SD card does not recognize by PC or camera anymore.
Besides that, SD card with bad sectors is another foremost reason for Dash Cam says no card.
However, if you find that your SD card is corrupted or has bad sectors, check out the below articles to tackle the situation.
Repair/Recover SD Card With Bad Sectors
Fix 4- Repair SD Card By Running the Chkdsk Command
Sometimes, the SD/memory card not detected by the camera due to the corrupt file system. In such a case, running the built-in Windows utility known as chkdsk resolves the issue.
Thus, if you are suspicious that your microSD card is not detected by Dash Cam due to a corrupt file system, follow the below steps to run the chkdsk:
First, remove your SD card from your Dash Cam camera and connect it to your PC using a card reader.
Go to a Start menu >> type the 'cmd' there in a search box.
After this, click on "Command Prompt" >> choose Run as administrator at a right-side panel.
Now, the CMD Window will be opened, there you have to type 'chkdsk' followed by your Dash Cam card drive letter, a colon & /f. (E.g., chkdsk G: /f) >> hit Enter.
Also Read: Fix Dash Cam Videos Won't Play Issue
Fix 5- Fix Dash Cam Not Recognizing/Reading/Detecting SD Card By Resetting the Camera
Resetting the Dash Cam camera is another yet option that can assist you to solve this problem. Doing this will reset all the user settings & ride profiles to its default settings.
Here is how you can follow the below instructions to reset your Dash Cam camera & make your card detected.
Step 1- Go to the Settings then click on Dash settings option > Factory reset.
Step 2- Under the Factory reset menu, you have to scroll down and find Restore Defaults, and click on it.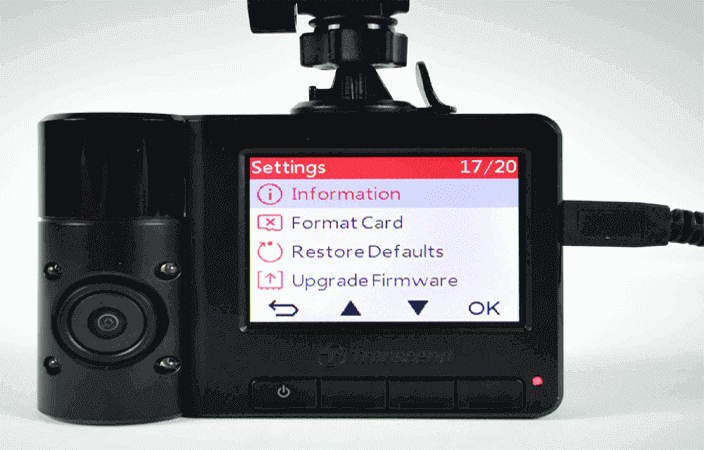 Fix 6- Formatting the Dash Cam SD Card
If none of the above solutions work for you to fix Dash Cam does not recognise SD card, it's recommended to format your SD card to FAT32.
But do remember that, formatting the memory card will erase all the data saved within it, so ensure to create a backup to avoid a data loss scenario.
Follow the below steps to format your SD card to FAT32:
Connect your SD card to the PC using a card reader.
Go to This PC/My Computer >> locate your SD card that is inserted.
Make right-click on the SD Card >> choose the Format option.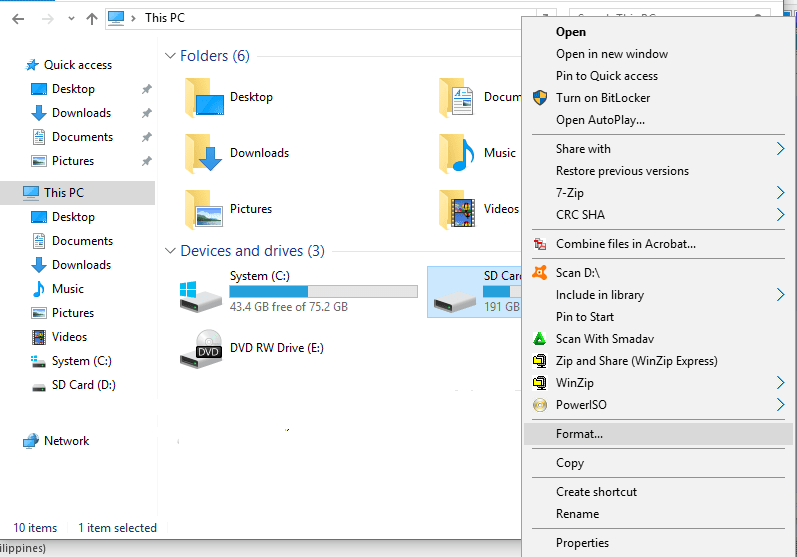 Set a file system to FAT32 and check the Quick Format
Finally, click on Start option & begin the formatting.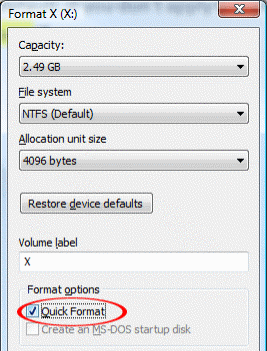 Once the process is completed, unplug your memory card from your PC & insert it in the Dash Cam to check if it is detected.
Fix 7- Replace your SD Card to Fix Rexing Dash Cam Not Recognizing SD Card
Well, if nothing worked then the last option left is to replace your SD card.
However, if your SD is even undetected on other cameras or PC as well then definitely the issue is in the SD card itself.
In such an instance, you will need to look at replacing your MicroSD or SD card. Most of the manufacturers offer the warranty on their products & will offer a replacement if it's covered under that warranty.
How To Recover Data After Fixing Dash Cam Not Recognizing SD Card?
As you have made your SD card detected by following the above fixes, now you should be able to access the data stored within it.
But in case, if you're not able to access your stuff, you can use the most reliable SD Card Data Recovery. It's one of the best file recovery software that I use all the time to bring my data back.
Regardless of reasons like corruption, deletion, formatting, and even inaccessibility behind a data loss, it can eventually assist you to restore them.
So, just download, install and run this SD card recovery tool on your PC and see how it works.



* Free version of the program only scans and previews recoverable objects.
Here is the step-by-step guide of this software.
Frequently Asked Questions:
Why Is My SD Card Not Working on My Dash Cam?
It might possible that you haven't formatted your SD card before using it on a Dash Cam device. As it is necessary to format a new SD card to store a wide variety of data within it and to work properly.
How Do I Get My SD Card to Read from Dash Cam?
In order to get your SD card to read by Dash Cam, you can check your dash cam's settings, reset the dash cam device or try a different memory card.
Do You Need to Format a New SD Card For Dash Cam?
Yes, it's vital to format a new SD card for Dash Cam to capture memories. Though you can either format it in your PC or in the Dash Cam device itself.
What Format Should SD Card Be for Dash Cam?
The SD/memory card format for Dash Cam must be FAT32.
Why Does My Dash Cam Keeps Saying SD Card Full Error and How Do I Fix It?
Your Dash Cam might saying SD card is full either your SD card is corrupted or it is unsupported by the Dash Cam. However, if you want to fix Dash Cam says the SD card is full error, follow the below tips:
Shorten the Time Of 'Loop Recording'
Run CMD Command
Format the Dashcam SD Card.
Time to Sum Up
So, from this article, you've learned the various fixes & I am confident that it had helped you to solve Dash Cam not reading SD card. All the solutions mentioned above are so easy to apply that anyone can perform them without having any technical skills.
Last but not the least, if you've enjoyed reading this post then don't forget to share it with others.
Moreover, if you have any queries or doubts related to this topic, feel free to contact us on our official Twitter or Facebook page.
Taposhi is an expert technical writer with 5+ years of experience. Her in-depth knowledge about data recovery and fascination to explore new DIY tools & technologies have helped many. She has a great interest in photography and loves to share photography tips and tricks with others.