Seeking how to fix dash cam videos won't play issue? Tried several techniques but still not get success & able to play your Dashcam videos? If 'yes' then continue reading this blog, as it contains the possible fixes that will surely help you to repair dash cam video in easy steps.
Well, fixing dash cam video not playing issue is completely depends upon two situations- one is if your Dash cam SD card is corrupted or another is if there's an issue in a video file.
So, if your Dash Cam card is corrupted then you can reinstall a driver, run chkdsk and assign the new drive letter. But if your memory card is ok and the video file is corrupted then you can try advanced Video Repair software and fix it effectively.
To fix dash cam video not playing, we recommend this tool:
This software will repair flickery, stuttery, jerky, unplayable videos and supports all popular video formats. Now repair your corrupt and broken videos in 3 easy steps:
Download this Video Repair Tool rated Great on Pcmag.com.
Click Add File to add the video you want to repair.
Select Repair to start the repair process and save the repaired video on the desired location after the repair is done.
Why Dashcam Video Footages Get Corrupt?
We cannot blame a single reason for Dashcam's video corruption. There are numerous causes that can lead to dash cam videos won't play problem.
When you remove your memory card from Dash Cam while recording a video.
Recording footages when Dashcam is showing "Battery Low".
Using a slow & cheap memory card.
Constant recording when a dash cam shows "Dash Cam Card Is Full".
Using same memory card on different devices.
Connecting memory card with the virus-infected PC.
Wrongly inserting or ejecting the card from a dash cam.
Using a low-class card reader
Interruption while transferring files from a Dashcam to a system.
Consequently, these all are the major factors that can result in unplayable dash cam videos.
Now, you must be eager to know how do I troubleshoot a corrupt dash cam video that're not playing.
Just scroll down this webpage and get your answer in the next section of this post.
How To Fix Dash Cam Videos Won't Play Problem?
There can be two situations behind dash cam video not playing that are listed below:
Situation #1: When Your Dash Cam SD Card Is Corrupted
If you're not able to play videos in Dashcam, it means that your Dash Cam SD card is corrupted & you have to fix this problem ASAP.
In such a situation, you must try the beneath fixes to repair corrupt memory cards easily.
After trying these fixes, see if the dash cam video files not playing issue solved or not. If not, then you can follow the solutions mentioned in the next section.
Situation #2- When There Is An Issue In Video File
Sometimes, it may happen that you can't play your favorite movie or video clip due to the file corruption issue. It is one of the common problems generally faced by users while trying to play their video.
Similarly, if your dash cam video not playing, it means that your AVI file (default format of Dash Cam) gets corrupted. In such circumstances, you need to follow the below methods carefully to repair corrupt video files.
Fix 1: Try Powerful Video Repair Tool To Repair Dash Cam Video
If you want a risk-free & safe way to fix a Dash Cam AVI file that won't play then you must try Video Repair Software. This utility has all the best features that any top video repairing program used to offer its users.
The best thing about this tool is that you can run this tool even without having any technical skills.
Besides, it has the ability to repair almost all sorts of video file formats such as WMV, FLV, MPEG, WEBM, AVI, AVCHD, 3G2, MOV, MTS, 3GP, etc. on Windows and Mac OS.
Key Features Of Video Repair Software
Easily fixes corrupt or broken headers, frames, sound sections of the videos.
Completely trustworthy utility
Repairs pixelated, grainy, distorted, discolored, frozen, choppy, and blurry video files.
100% safe & secure to use.
User-friendly interface.



* Free version of this program only previews repaired videos.
Therefore, if you are willing to know how to play dash cam video without any trouble, just download & install it on your Windows & Mac system. After that follow the below-given user guide of this software.
Step 1: Download, install and launch Video Repair software on your system. Click on 'Add Files' to add corrupted video files.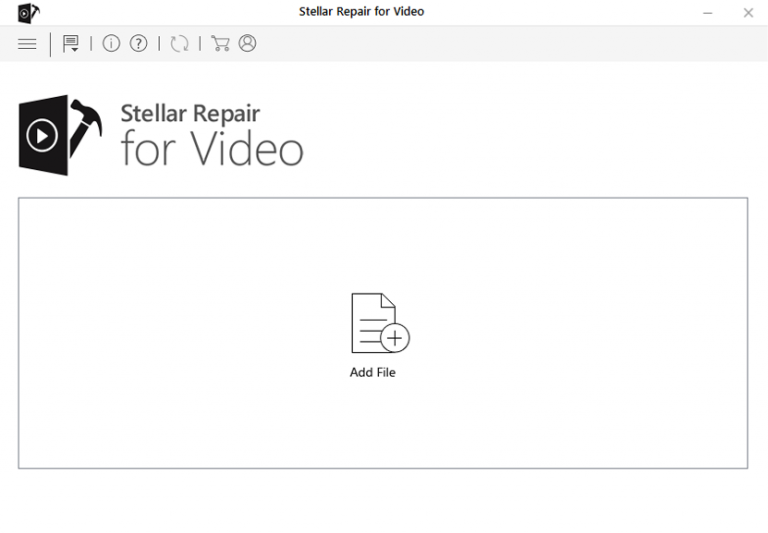 Step 2: Click on 'Repair' button to begin the repairing process. This start repairing your added video files one by one.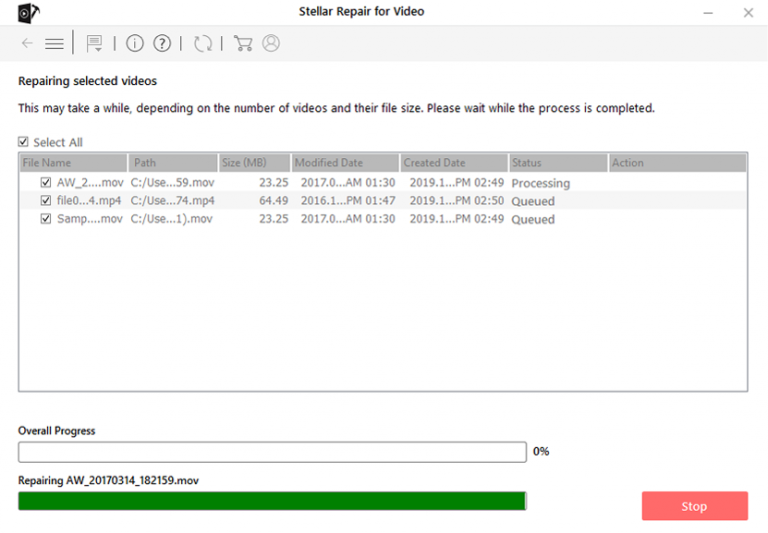 Step 3: You can click on 'Preview', in order to preview the repaired video file within the software and click on 'Save Repaired Files' button to save the repaired videos at desired location.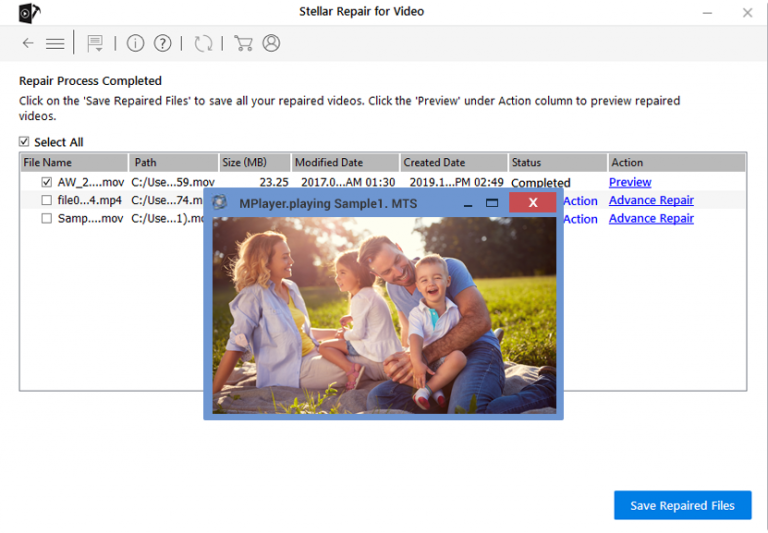 Fix 2: Use The VLC Media Player To Fix Dash Cam Videos Won't Play 
VLC player is an open-source media player developed by VideoLAN project. This media player has excellent features that help to tackle minor video file corruption issues.
Thus, follow the below steps to fix corrupted Dash cam video files with the VLC player.
On your PC, launch VLC player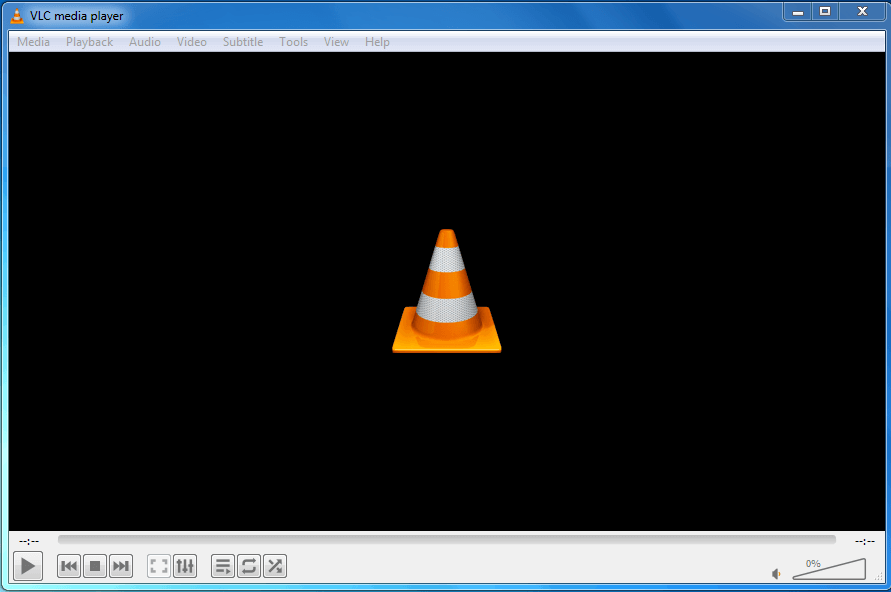 Tap on the Tools >> then Preferences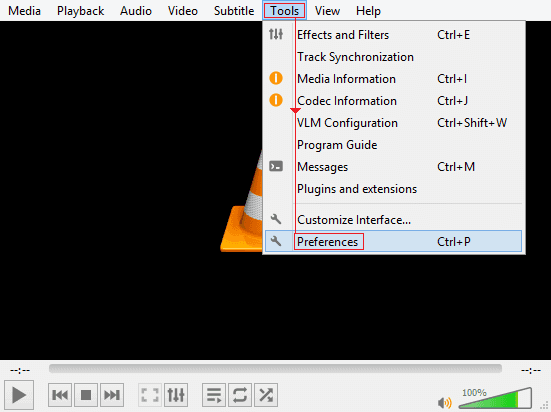 After this, choose Input and Codecs >> go to the corrupted video file
Next, select the "Always Fix" option >> click on Save.
After finishing these steps, try to play your Dashcam video again & see if your problem is solved.
Fix 3: Download the Compatible Codecs
In order to play any video, it's important to have proper codecs & filters which allow compression/decompression of the file.
Suppose, if there's no correct codec and filter then you won't be able to play your favorite video clip smoothly.
Therefore, ensure that you have a compatible codec in your computer which supports your Dash Cam video file.
Fix 4: Play Dash Cam AVI File On Another Media Player
Well, if you are unable to play a Dashcam video on a preferred media player then once you must try to play your video on another media player.
There are some perfect media players that can help you to troubleshoot dash cam videos won't play like VLC Media Player, Roxio Popcorn, Windows Media Player, and many more.
Fix 5: Convert Your Dash Cam AVI File To Another Video File Format
Last but not the least, if none of the manuals helped you to resolve video not playing Dash Cam, the last option left for you that is to convert the video format.
To do so, you need to use the secure online file converter tool & change your AVI or MP4 (both are Dash Cam default formats) to M4V, MPEG, WMV, etc.
Nevertheless, you can try the VLC player and convert a .mp4 or .avi file to some other video format. Here is how you can easily do so:
1: At first, open your Dash Cam video file in VLC player.
2: In the second step, you have to go to the "Media" >> Convert or Save option.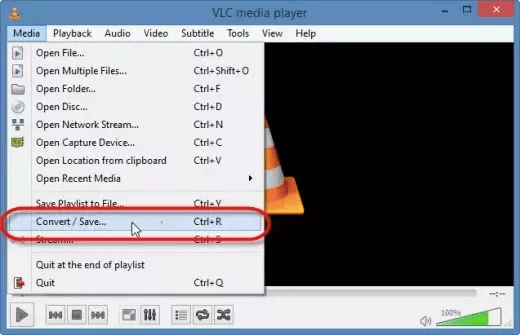 3: Next, add the input files that need to be transcoded.
4: Here, again press the Convert/Save.
5: In a Convert window, you need to give a name to the target file.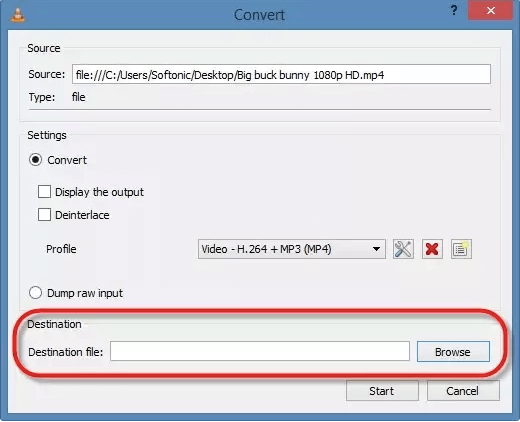 6: Tap on "Edit the Selected Profile" in order to confirm and change a particular profile setting.
7: Additionally, you can select to add the new profile/delete any of the current profiles. Now, click on the Start.
The process is finished…!
More Tips to Avoid Further Dash Cam Video Corruption & Loss
Well, protecting the video files from corruption is a wise step rather than repairing them.
Therefore, below we have specified some preventive tips that can help you to protect your dashcam video in the near future.
Use a good quality card reader
Always keep a backup of your important dashcam videos so that whenever those files get deleted, you can easily restore them from there.
Before removing your dashcam memory card, make sure that the Dash Cam device is turned off.
Choose a large storage capacity memory card in order to store more files.
Avoid inserting/ejecting the memory card during the file transfer process.
Related FAQs:
Where Is Dash Cam Footage Stored?
Well, all the footages recorded by the Dashcam are automatically stored on SD card that is inserted in a camera.
Why Isn't My Dashcam Working?
Your Dashcam camera might not working due to one of the below-listed reasons: 1. Wrongly inserted the SD card on the Dashcam 2. Using a same memory card in numerous devices 3. SD card physically damaged.
Can A Dash Cam Record Without SD Card?
No, a Dash Cam do not record videos without SD card. Though, a Dash Cam needs the memory card to store the recorded videos and photos because a device doesn't have the internal memory to store data in it.
How Do I View My Dash Cam Footage On My Tablet?
In order to view the Dash Cam recorded footages on your Tablet, try the below steps: 1. Take out the SD card from your Dash Cam camera. 2. After that, you need to insert that memory card into your Tablet. 3. Then, go to file manager and open a DCIM folder. 4. Here, you can see the pictures and videos that are captured with your Dash Cam. 5. Just select the footage that you need to play.
How Do I Recover A Deleted Dash Cam Footage?
You can recover a deleted Dash Cam footage through backup. But, in the absence of backup, you have to go for any third-party video recovery software.
Bottom Line
So, now it's time, to sum up…
After reading this complete post, I hope now you have got a clear idea about how to repair dash cam videos won't play issue.
Though, in the above section of this post, we have covered some convenient solutions that you can apply according to your situation. So, you can try the above Video Repair techniques according to your situation.
Moreover, read the reasons behind the Dashcam video corruption and follow the tips to avoid further video corruption and loss.
Hopefully, this article will useful for you all. Good luck…!

Alex is an expert technical writer with 7+ years of experience. His in-depth knowledge about data recovery and fascination to explore new DIY tools & technologies have helped many. Alex has a great interest in photography and loves to share photography tips and tricks with others.