Adobe Premiere Pro is one of the best video editing software available in the market today. It is used by professionals to edit short films, movies, projects and other stuff. But at times people encounter numerous video playback issues on Premiere Pro such as video not playing issues, video rendering issues, and so on.
So, if you are among those who is facing a similar kind of problem then follow the step-by-step guide mentioned here to get rid of the premiere pro video not showing.
To fix Premiere Pro video playback issue, we recommend this tool:
This software will repair flickery, stuttery, jerky, unplayable videos and supports all popular video formats. Now repair your corrupt and broken videos in 3 easy steps:
Download this Video Repair Tool rated Great on Pcmag.com.
Click Add File to add the video you want to repair.
Select Repair to start the repair process and save the repaired video on the desired location after the repair is done.
What Causes Adobe Premiere Pro Video Not Playing?
Well, before fixing Premiere Pro won't play video issue, it's very important to understand reasons that lead to this problem. Some of them are listed here below –
Piled up media cache files.
Corrupt or outdated video card driver.
Hardware glitches.
Overheating system.
Unfinished installations.
Incomplete updates and so on.
As you have learned the common causes, now it's time to take measures to troubleshoot Premiere Pro video playback issue.
How to Fix Adobe Premiere Pro Video Not Playing Issue?
Check out the below-mentioned ways to fix video is not playing in Premiere Pro effectively.
Reboot Your Computer
The first method that I would like to recommend is to restart your PC. I know it is an overrated solution but most of the time restarting the system can resolve incomplete installations/updates, hardware/ video drivers glitches, overheating, and other problems.
Once restart your device and check if the premiere pro playback glitch is solved or not. If not, then try out the next method.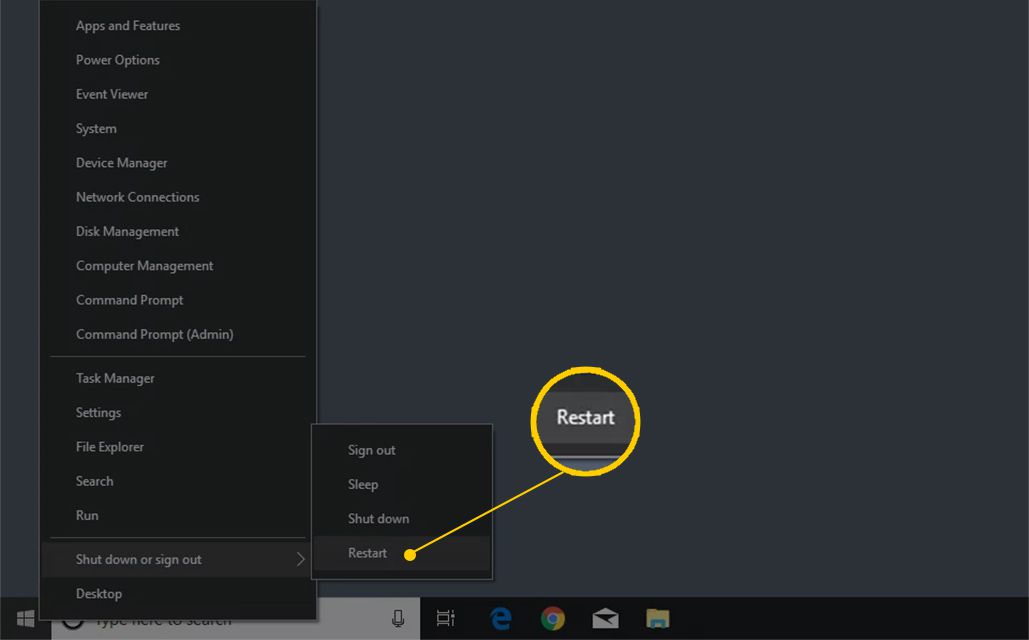 Try To Play/Edit Video In Alternate Program
Another technique you can try to troubleshoot video is not playing in Premiere Pro is to play the video in the different program/PC.
Most of the video corruption issues can be easily solved by playing the unplayable video in other programs.
Reset Premiere Pro
When your Adobe Premiere Pro program unable to play video clip, then first you need to restart or reset a program. But, resetting the will wipe off all the current directories in a program.
Here are the simple instructions to reset the preferences:
While opening the Premiere Pro, hit Alt in the Windows operating system >> press the Option in a mac OS.
Release Alt or Option key once splash appears on the screen.
Steps in order to reset the preferences & plug-in together
At first, hold down the Shift + Alt (Windows) or Shift + Option (Mac) while Adobe Premiere Pro starting.
Now, release Shift + Alt keys or Shift + Option keys once a splash screen seems.
When a reset process finished, close a program & again launch it.
Switch To One Display Monitor
Sometimes, unfamiliar technical problems because of numerous monitor configurations can result in video glitches in the Premiere Pro.
Thus, to get rid of a video is not playing in Premiere Pro you need to switch to one display setup. After doing so, check whether your movies are playing properly in an application.
Clearing the Media Cache Files
Most of the time, it might happen that due to the cache data you can get several errors or bugs while playing the videos. So, you can clear the cache data in order to resolve Premiere Pro won't play video problem. To do so, try these steps:
First of all, shut a video off on your computer.
In the second step, you need to scroll down & delete a cache.
Afterward, move towards the "Trash" & then delete entirely if you're the Mac user.
But if you're the Windows user, tap on "Recycle Bin."
Path For The Mac User:
/Users//Library/Application Support/Adobe/Common
Path For The Windows User:
\Users\\AppData\Roaming\Adobe\Common
Changing The Hardware Settings
In order to fix Premiere Pro video not playing issue, simply change hardware settings. Here are the easy steps which you can follow to do so:
For Windows User:
Launch Premiere Pro
Next, scroll down and click on the "Edit."
After this, from a menu bar, tap "Preferences" option.
Now, tap on the "Audio Hardware".
For Mac User:
Launch Premiere Pro program.
Click on the option "Preferences."
Tap on the "Audio Hardware."
Lastly, change settings from a Device Class to the CoreAudio.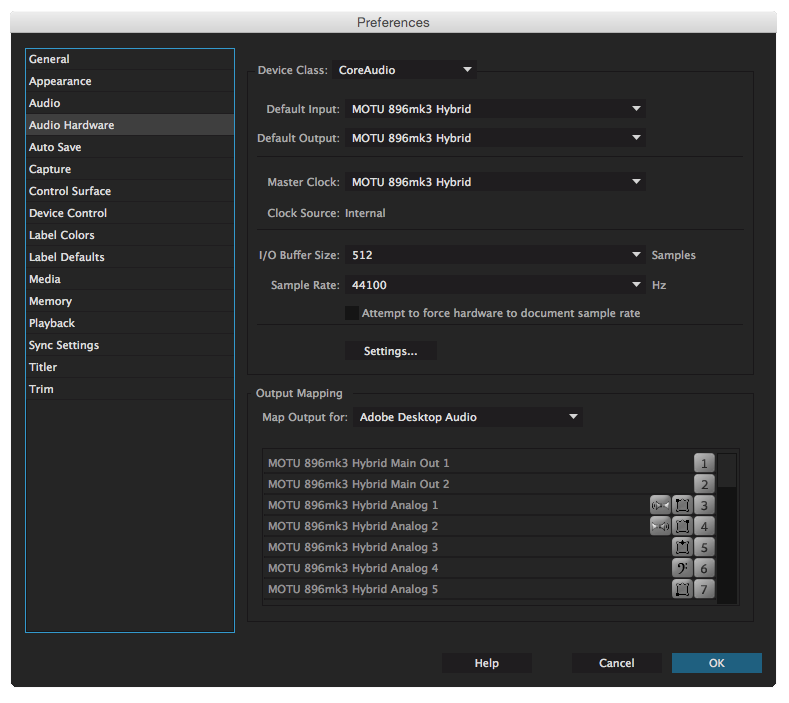 Update The Video Card Drivers
The corrupt or outdated video card driver can lead to the unplayable video in Adobe Premiere Pro. Though, you can deal with choppy playback Premiere Pro cc 2020 by simply updating video card (Intel HD/NVidia/AMD) drivers.
Hence, just visit to respective manufacturer's site in order to update the video drivers and to fix the video not playing in premiere pro.
Change The Settings Of Video Renderer
Changing settings of a Video Renderer in Adobe Premiere Pro might help you to play video in the program smoothly. To change the settings of a video renderer, try the below-given steps:
Step 1: In the Premiere Pro, you need to navigate File>> Project and then Settings >> General option.
Step 2: In Renderer, simply change a setting to the "Mercury Playback Engine Software Only" option.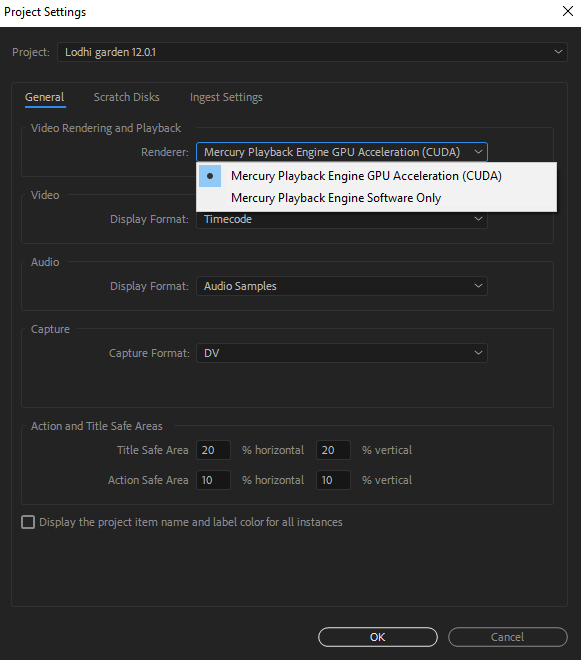 Step 3: Next, navigate to the render a sequence. Now, go to the Sequence option and then Render In-Out
Step 4: Restart a program >> enjoy playing the videos.
Best Professional Video Repair Tool
Video Repair Software is one of the best programs that you can try to fix choppy playback Premiere Pro cc 2020 on Windows & Mac OS.
Besides that, it can fix grainy, blurry, choppy, flickering, jerky, bad-quality videos, and other video corruption issues without any trouble.
The best part about this software is that- you can use it even without any technical skills. Apart from that, it supports almost all the video formats such as MP4, AVI, WMV, AVCHD, F4V, 3G2, M4V, FLV, MPEG, etc.
To know more exceptional features of this feature-loaded tool, click here.



* Free version of this program only previews repaired videos.
Simply download and install this program & follow the below step-by-step guide to resolve Premiere Pro video not playing issue.
Step 1: Download, install and launch Video Repair software on your system. Click on 'Add Files' to add corrupted video files.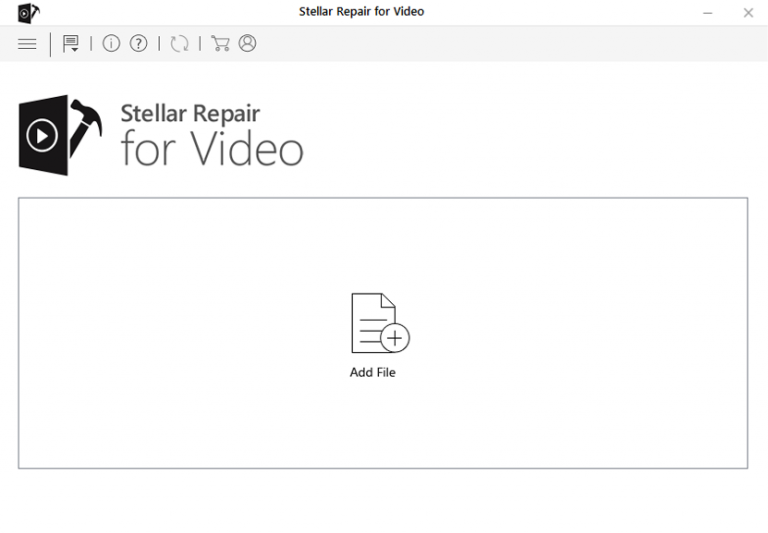 Step 2: Click on 'Repair' button to begin the repairing process. This start repairing your added video files one by one.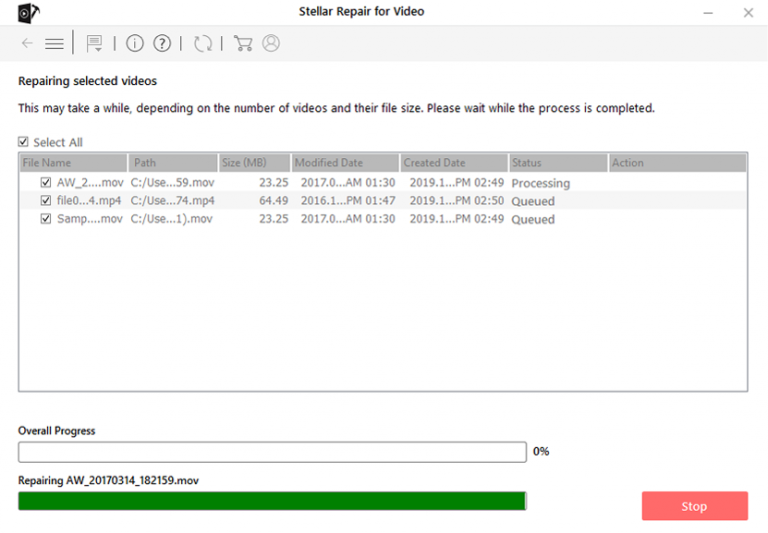 Step 3: You can click on 'Preview', in order to preview the repaired video file within the software and click on 'Save Repaired Files' button to save the repaired videos at desired location.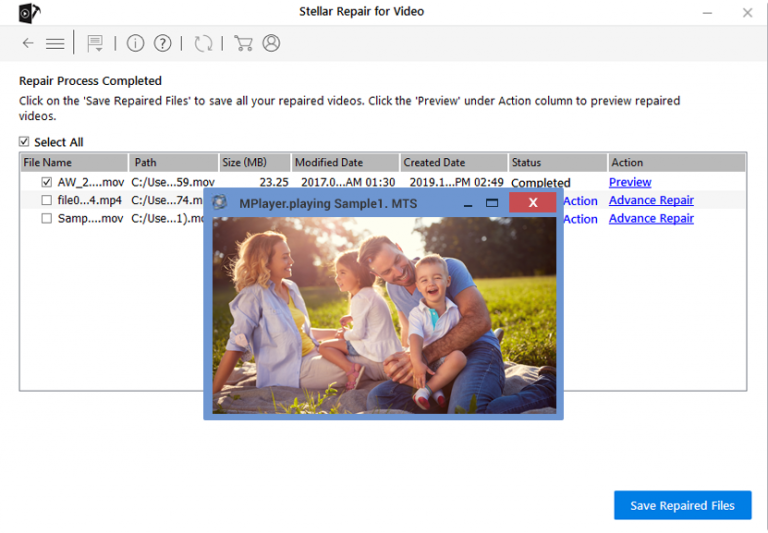 FAQ (Frequently Asked Questions)
How Long Does It Take To Export A Video In Premiere Pro?
It takes about the 60 seconds to export a video in the Adobe Premiere Pro.
Why Is My Video Not Playing In Premiere Pro?
Due to the cache media files, you are unable to play your videos in Adobe Premiere Pro. However, you can solve this problem, simply by clearing the cache data of the Premiere Pro.
How Do I Recover A Premiere Pro Video?
You can recover premiere Pro videos by using any third-party data recovery software.
Bottom Line
If your Adobe Premiere Pro unable to play video or showing premiere pro video not playing error, you need to try the above methods to solve it.
Here I have mentioned the 9 quick & working solutions that will surely help you to fix Premiere Pro choppy playback after render issue.
However, Video Repair Software is the best option among these solutions.
Hopefully, you find this post useful to you.

Alex is an expert technical writer with 7+ years of experience. His in-depth knowledge about data recovery and fascination to explore new DIY tools & technologies have helped many. Alex has a great interest in photography and loves to share photography tips and tricks with others.