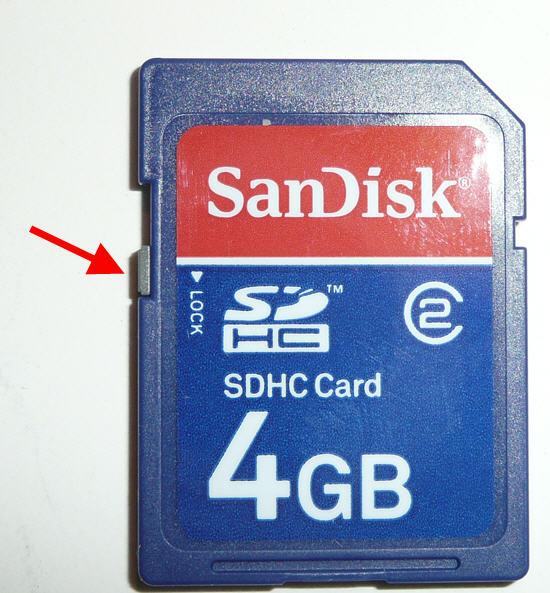 If you use digital camera and if it displays "Memory card is locked" error message then the problem might be with your memory card that has a tiny lock switch that has moved into the locked position. This may happen if you have accidentally switched the slide switch that is present on the side of your SD card in the "Locked" position in downward position. Then correct its position by sliding up towards the direction of connectors. If you discover that the locking switch is missing or it is broken then you should try methods those are mentioned below.
Method 1: The old camera and the card readers cannot read the memory card with 4 GB capacity or higher – If such a problem is happening after buying a new card then you need to follow the steps that are mentioned in 2nd method.
Method 2: If you are using your card for a long time but recently it started to show "memory card error" or "card requires formatting" then your card has not been formatted for a long period. An unformatted card may work fine initially with the camera but it may get corrupt over the time. The card may also get corrupted if the camera power gets interrupted during shooting of pictures. Formatting the card in the camera corrects this problem. But this can erase all your photos that are taken on the card. You need to save all these photos on your computer and then proceed with the formatting option but if you diont did it you can easily recover your photos back using Rescue Digital Media software.
Method 3: If still file corruption occurs occasionally then the files or movies taken on the card may consists of unrecognized files or something similar to it. Then you need to see the "Class" or the writing speed of the card. The face of card contains a Class with a number or number circled with a capital "C". If neither C nor Class is written on the card then the card is of Class 2 or lower. Today's newer camera consists of very high resolution pictures and high video definition that we write on the SD cards. So the older cards cannot keep up with the writing speed of the newer camera to save these files. As a result some of your files may get corrupted or lost. So it is recommended to use newer cards.
Method 4: If still the file corruption occurs then use famous "Toothpick" fix method. Even after performing above all these techniques your card is still showing locked then it is likely that the locking switch inside the camera card slot may have stuck. If you see inside the slot on the side of the slot where SD card slide switch is present you will notice a glint of gold color on the side. This is camera's lock and unlock switch. Then push this switch to unlock and clear out if any junk is present that has caused this jamming.
Method 5: Use the Tape Fix method. If above all these methods does not work then you may have a broken locking tab on your card. Then you need to take a tiny piece of clear tape and place it tightly over the slot where the locking of the switch is present. It may correct your problem.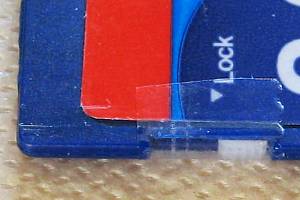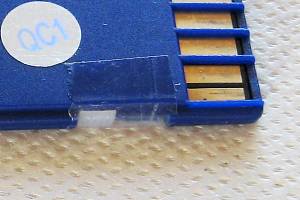 Method 6: If still you are getting the "card lock" error messages then you need to try the Rescue Digital Media software. This software helps your card to recover from Card Lock situation and unlocks your card and recovers all the photos and videos from locked card, corrupted memory card and saves them on your desired location.
Steps to recover photos using Rescue Digital Media
Step 1: Firstly download and install and run the tool on your computer system.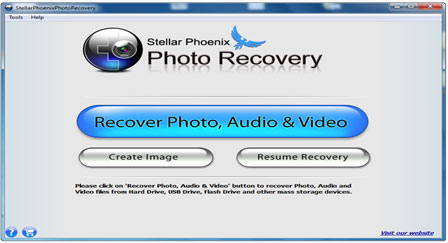 Step 2: Then connect your memory card lock error and then click on the "scan" button.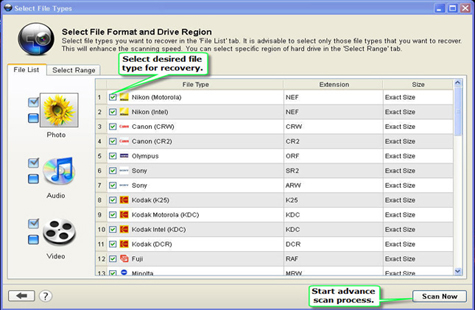 Step 3: Then see the preview of all the recoverable images and select to recover.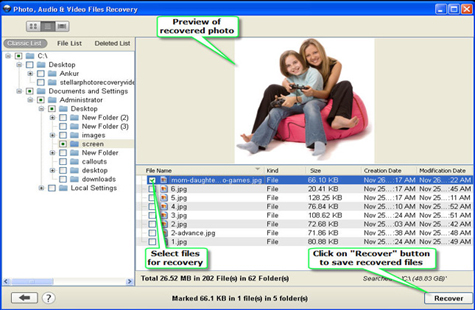 Step 4: Then click on the Recover button for recovering images.