Have you recently got an error message "this memory card cannot be used"? Are you looking for a solution, but still didn't get the perfect way to repair 'this memory card cannot be used error'?
What do you think will you get some effective approaches to troubleshoot SD card error cannot be used & make your card function normally? Well, the answer is 'Yes' because you are in the right place. In this article, you'll come to know why this memory card error actually takes place & how to fix this SD card cannot be used error without any anxiety.
But before proceeding further, let's know something more about "this memory card cannot be used error" in detail.
About "This Memory Card Cannot Be Used" Error
Sometimes, it may happen when you try to click some photos using your Nikon camera you might come across the error message like "This Memory Card Cannot Be Used" or "Card may be damaged. Insert another card". It simply means that all of your pictures or videos on the SD card are in danger of corruption & loss. So, it's very much important to fix this issue as soon as you can.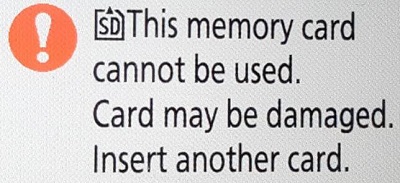 However, in one of the below sections of this post you are going to learn a few troubleshooting tips that will surely help you to repair "this memory card cannot be used" error easily.
Why "This Memory Card Cannot Be Used" Error Actually Occurs?
The SD card of your Nikon digital camera or any other camera model might throw "this memory card cannot be used" error message. This error actually occurs due to some major factors. Therefore, here I have listed some of the common causes, let's have a look:
Incompatibilities between the memory card & device
Unsafe ejection of SD card from a device
The card is inserted wrongly
Corruption because of the virus, bad sectors, damaged card reader & any other reason
Removal of the memory card while keeping files open on a device or transferring the data
Due to unsupported file system
Wear & tear caused because of long term usage.
So, these are the reasons that might be responsible for occurring the above-stated error. Now, it's time to know how you can solve "this memory card cannot be used, card may be damaged Nikon" error.
How To Fix Error "This Memory Card Cannot Be Used"?
Well, when it comes to deal with the memory card may be damaged issue, there are several ways that can be tried, but the best options that you can try are mentioned here. So, let's try them one by one and check which one works in your case.
Way #1: Insert The Memory Card Correctly
If you are facing a "this memory card cannot be used error" then first of all you need to remove your SD card safely from your device & once again insert it properly. Make sure that you are placing your card in the correct direction. Doing so will help you to fix this error.
However, if this method fails to solve the error, you can proceed to the next solution.
Way #2: Run The CHKDSK Command
When it comes to repairing the issues of any storage device, the CHKDSK command is the first option that users go for. So, I would also like to suggest you to follow the below steps of chkdsk and easily solve your memory card problems.
Step 1: Connect your card with the computer.
Step 2: After detecting your memory card, you need to remember its drive letter.
Step 3: Next, launch the Command Prompt by searching the "cmd" in a "Start Menu".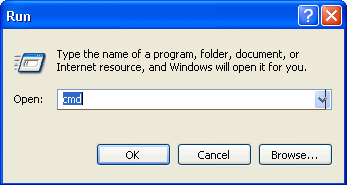 Step 4: Under the Command prompt window simply input the "chkdsk [SD card drive letter]: /r" >> press the "Enter".

Step 5: Then, type the "exit" & tap on "Enter".
Step 6: At last, try the memory/SD card on your digital camera again.
Way #3: Empty Some Space
This error generally displays in the Nikon digital camera when your SD card runs less space on the memory card. When this happens, you need to connect your card with the system and backup your data if it permits you to do so. After that, delete the unnecessary files to free up some space on the memory card.
Way #4: Format The SD Card
Another option that you can try to solve this problem is to format the memory card by using disk management.
Disk Management is a Windows utility that is introduced in Windows XP. However, with the help of Disk Management, you can manage disk drivers & their partitions that installed on your PC.
Follow the below steps in order to format the SD card using Disk Management.
First of all, connect your SD card with the computer.
In the second step, you need to press Windows+ R keys together to run the Disk Management
Then, type the diskmgemt.msc in a pop-up window & click the OK.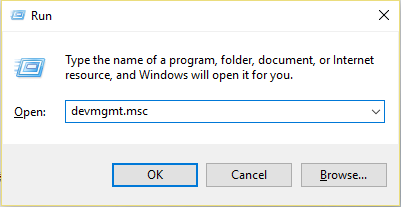 After opening the main interface of the Disk Management, make right-click on the SD card in the Disk Map
Now, click on the Format.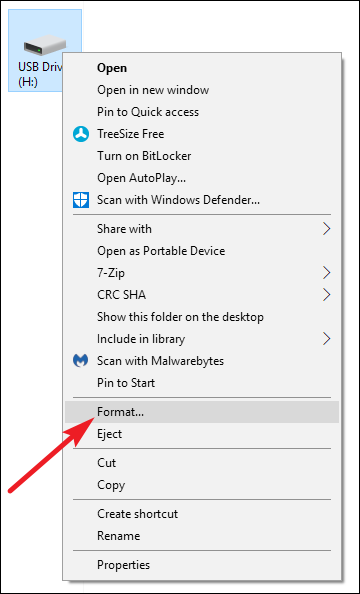 At last, you have to choose FAT32 as a file system in a pop-up window & click OK.
Way #5: Replace Memory Card
If none of the above techniques helped you to fix the "memory card may be damaged, try another card" error then only one option left for you that is to replace the card. Though, if you don't want your media files then you'll need to have a memory card replaced.
The process is complete!
Recover Lost Data From SD Card After Fixing "This Memory Card Cannot Be Used Error"
You can fix the "this memory card cannot be used card may be damaged error" by following the aforementioned solutions. But there is a huge possibility to lose media files from memory cards while fixing this issue.
Therefore, in such a situation, you can use the advanced program that is Memory Card Recovery Tool. This is the best software to recover deleted photos, videos, and music from memory cards, Pen drive, and other external storage devices that are corrupted due to any other reasons.
It supports all types of images (PNG, JPG/JPEG, BMP, RAW, etc.), videos (AVI, MP4, HD-MOV, MOV, MKV, etc.) & audio file formats (AMR, WAV, FLAC, MP3, etc.). This data recovery program is available for both the Windows & Mac operating system.
To recover files from a memory card, we recommend this tool:
This software will restore data from corrupted, formatted, encrypted storage media and works in all data loss situations. Now recover your lost and deleted data in 3 easy steps:
Download this Media File Recovery Tool rated Excellent on Pcmag.com.
Select the storage media from which you want to restore the media files & click Scan.
Preview the recoverable files, select the items you want to recover and click Recover to save the files at desired location.
This tool will allow you to scan your memory card and preview the recoverable media files for free. Besides SD card, it also recovers deleted media files from SDHC card, miniSD, microSD, SDXC, MMC, CF, and all other memory cards manufactured by various brands like SanDisk, Lexar, Transcend, Samsung, Toshiba, Kingston, Strontium, HP, etc.
Follow the step-by-step guide to know how to retrieve data from a memory card. So, don't wait for anything, just try this program and see the results.
Bottom Line
No matter whatever the reason for the occurrence of the "this memory card cannot be used error" is. After going through this article, I hope you'll be able to solve the problem of how to Nikon D70 this card cannot be used.
Although, I've mentioned five manual fixes to repair this issue. The aforesaid SD card fixes are so easy & effective that anyone can try them to resolve memory card cannot be accessed.
In case after trying the fixes mentioned here, if you find that your data gets deleted then, you can use the best SD Card Recovery Tool to recover deleted data from the SD card.
All the best for troubleshooting "this memory card cannot be used error" message!
Taposhi is an expert technical writer with 5+ years of experience. Her in-depth knowledge about data recovery and fascination to explore new DIY tools & technologies have helped many. She has a great interest in photography and loves to share photography tips and tricks with others.