SD card is a small portable device that is used in different gadgets to store a large amount of data like photos, videos, songs, movies, etc. But, recently many users have experienced and conveyed in the forum websites that their SD card showing 0 bytes space issue even when it is full.
Therefore, if you are one of them who are also facing the same issue and eager to fix/repair SD card shows no media and 0 bytes error then keep on reading this post.
Here, you will get different methods to fix the SD card show "0 bytes" and recover data from SD card 0 bytes.
But before that, let's have a look at the real user's example who is actually facing a similar problem…
Practical Scenario
Hello sir,
I have 8 GB sd card it's capacity 0bytes
what can I do

– Original Post from CCM.NET Forums
Causes, Why SD Card Showing 0 Bytes Space?
There are numerous factors that can trigger SD card show "0 Bytes" space. But below we have listed the common causes behind the occurrence of this issue:
Virus/malware infection
File system corruption
Damaged MBR (Master Boot Record) of the SD/memory card
Bad sectors present on the SD card or other data storage media
Due to physical damage in the SD card or USB drive
Inadequate unplugging of the card reader from a PC
Unexpected interruption while read or write process.
As you have known the root causes, now it's time to know how to fix SD card showing 0 bytes by applying the SD card 0 bytes repair fixes mentioned in the next section.
How To Fix SD Card Showing 0 Bytes Space Error?
Check out the below-troubleshooting tips & video to tackle the situation by yourself.
Fix #1: Connect The Storage Device Showing 0 Bytes With Another PC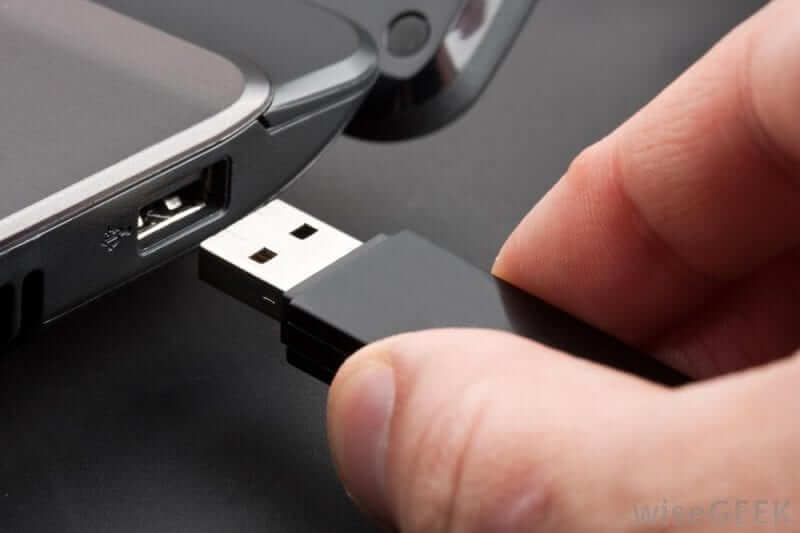 The very first method that we would like to suggest you is to connect your SD/memory card to another PC with the help of a card reader and see if you can access the data stored within it.
However, if it still SD card showing no space, then you have to try the next SD card 0 bytes repair solution.
You May Also Read: How To Fix Slow Micro SD Card (Full Guide 2021)
Fix #2: Change The SD Card Reader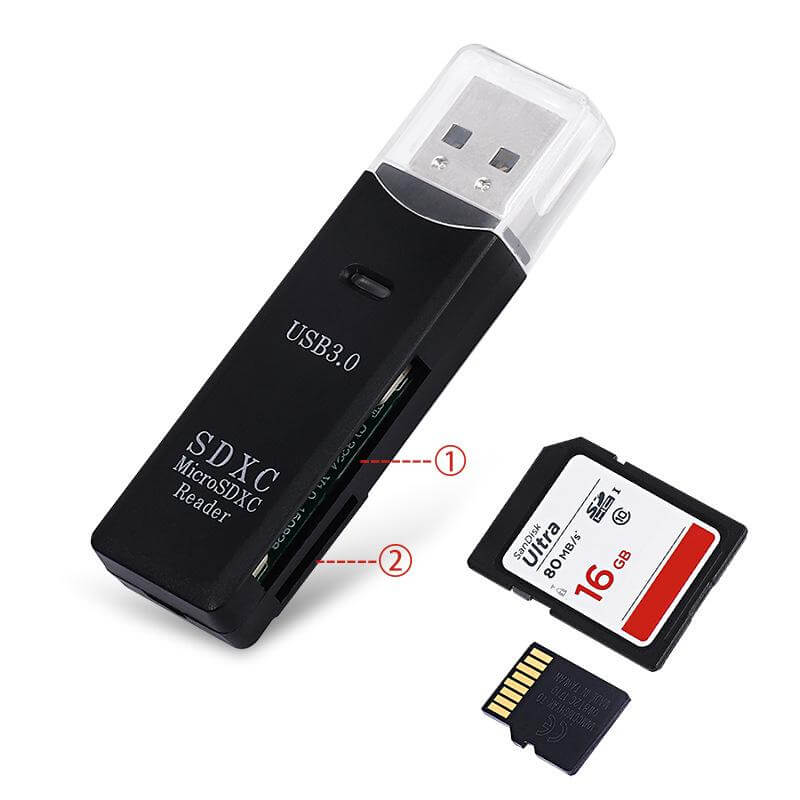 Most of the time, it happens that the PC can't read your SD card or throws different errors when you connect the card to the PC. This might happen due to the corrupt or damaged SD card reader or the card reader is too old. In such a situation, you need to change your faulty card reader.
Once you get a new card reader, insert the same microSD card to the computer with the help of a new card reader. Now, check if the issue is solved.
Fix #3: Run The CHKDSK Command
CHKDSK is a Windows utility that helps to repair file system bugs as well as fix the storage drive corruption in a hassle-free manner.
Therefore, here we would also like to suggest you to run the chkdsk command and fix the SD card "0 bytes" space problem.
Here are the easy steps how you can run this command on your Windows PC:
Connect your SD card or memory card to PC with the help of a card reader.
Next, you need to press the Win + R keys at the same time to open RUN box the
In a Run box, you need to type CMD >> hit Enter.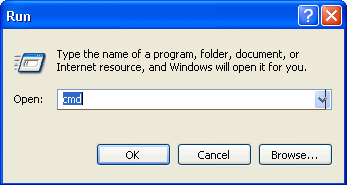 Here, you will get a command window >> type "chkdsk" command followed by a drive letter of your SD card, then put a colon & /f. (for example- chkdsk G: /f). Suppose G is a card drive letter >> press Enter.

At this time, chkdsk will check for the errors and will fix them if found any issues.
After completion of these steps, restart your PC.
Now you can access your storage media (SD card). The SD card shows no media and 0 bytes issue should be resolved.
Fix #4: Install The Antivirus on PC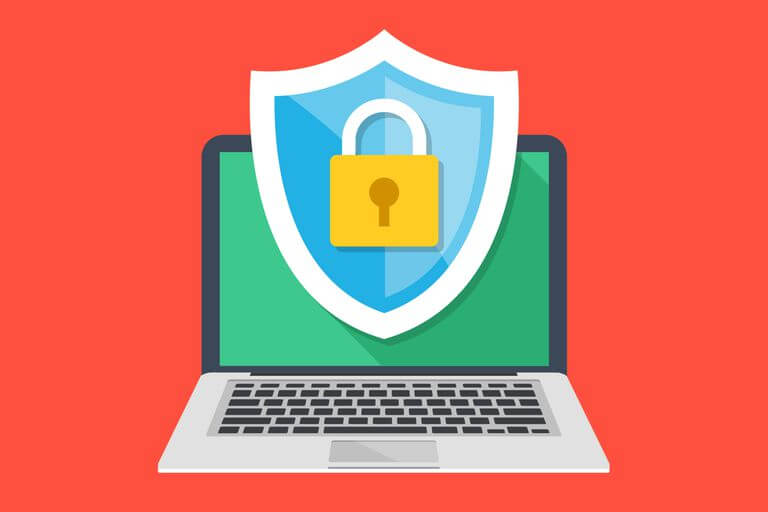 The USB Drive/SD card shows no media and 0 bytes due to PC hardware issues. At that time, you need install any good antivirus tool to scan your system & removable drive.
After that, you can access the pictures, music, videos, or other stuff stored within the memory card.
You May Also Read: 15 Solutions To Fix SD Card Reader Not Working/Showing Up
Fix #5: Format The SD Card That Says No Media And 0 Bytes Error
Warning: Before trying this method, keep a backup of all your important SD card files. As formatting will erase all the data stored in the memory card and can lead you to a permanent data loss situation.
Even after applying all the fixes specified above if still SD card showing 0 bytes then the last option left is to format the SD card. Formatting the card will fix all sorts of SD card errors or corruption without any trouble.
Follow the below steps to format the USB Drive/ SD card in the PC:
Step 1: Connect your storage drive (SD card) to PC.
Step 2: Then, make right-tap on a removable drive that is showing an error.
Step 3: Choose the Format option.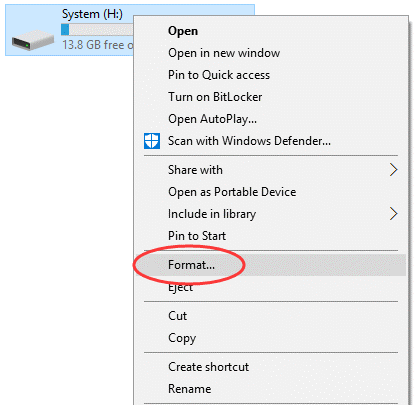 In a Format box >> select file system which you need to format – FAT32, NTFS, or exFAT.
Choose the Quick Format >> tap on Start.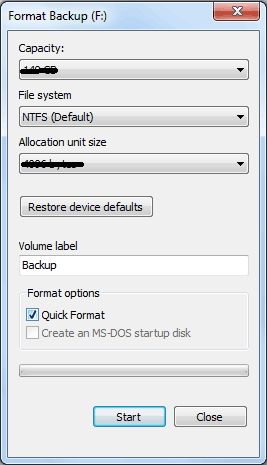 You can also open Disk Management to format the SD card.
Note: When you are successfully able to format the card, then it will show its used space 0 bytes because formatted SD card contains nothing. However, it storage capacity will restore back to its original capacity, and thereby you can re-use your card.
Is it Possible to Recover Data From Memory Card Showing 0 Bytes?
Let me tell you…..
That there are many users out there who think that everything stored on the card is gone forever when it shows 0 bytes or blank.
When an SD card displays 0 byte due to logical corruption, the data stored within it are not lost forever, until you add any new data on it.
Hence, because of this reason, it is possible to get back files from an SD card that read 0 bytes.
Finally, let's come to the SD card 0 bytes recovery solution part!
How to Recover Data From SD Card Showing "0 Bytes"?
Below you can find a few solutions that will help you to recover inaccessible or hidden files from the card showing "0 bytes" space even when it is full. Follow the solution one by one and get them back easily.
Note: The same solution is applied to hard drives, USB flash drives, memory sticks, pen drives, and other external data storage devices.
Solution #1: Use Best Tool To Recover Files from SD Card Which Says 0 Bytes
If none of the above solution comes helpful, then you can use the direct and recommended expert solution i.e, use Photo Recovery software to restore inaccessible or hidden files from SD card that show up 0 bytes.
It is a perfect 0 bytes SD card recovery software that helps you to recover all types of images, videos and audio files from all types of memory cards (SD, SDXC, SDHC, microSD, miniSD, microSDHC, CF, XQD, xD, SmartMedia, etc), of different brands such as SanDisk, Lexar, Toshiba, Transcend, Strontium, Verbatim, Kingston, Samsung, HP, Sony, etc.
Also recover media files from formatted, virus infected, corrupted, unreadable memory cards.
The software also supports recovery of photo, video, and audio files from digital cameras/camcorders, hard drives, external hard drives, USB drives, pen drives, memory stick, video players, mp3 players, mobile devices (phones/tablets), etc.
Use SD Card Recovery software, this will help you to:
Recover inaccessible files from card displaying "0 bytes" error message
Retrieve photos, videos, and audio files
Recover data from 4GB/8GB/16GB/32GB/64GB/128GB/256GB Micro SD card showing 0 Bytes or showing 0 bytes used space and 0 bytes free space
Besides memory cards, the software also restores media files from hard drives, USB flash drives, Pen drives that show 0 bytes
Preview recoverable files within software prior to final recovery
100 % read-only program. Safe and secure
The software is available for both Windows and Mac.
emid

emid


* Free version of the program only scans and previews recoverable items.
So, just download and install this program on your computer and follow its step-by-step guide to recover digital media files from a memory card showing "0 bytes" in just a few simple clicks.
Solution #2: Run Attrib Command To View Hidden/Inaccessible Files From 0 Byte SD Card
Simply run the attrib command and perform SD card 0 bytes recovery with ease.
Connect Card with PC.
On your PC, click Start and select Run, type CMD and hit ENTER.
A new command prompt window will get open.
If your SD card drive name is F: Drive, then type the following command: attrib -h -r -s /s /d f:\*.* and hit ENTER.

Once, the process gets complete, then you can check the card for files.
You May Also Read: Fixed: "SD Card is Blank or Has Unsupported Filesystem" Error
Final Verdict
So, now it's time to conclude this article…
We hope the above-provided SD card 0 bytes repair solutions will surely help you to solve how to fix SD card showing 0 bytes.
Apart from that, we have also specified some SD card 0 bytes recovery methods to recover inaccessible files from your memory card, USB drives, pen drives, hard drives that show 0 bytes but have lots of data stored within them.
However, the recommended method to recover memory card 0 bytes data is to use the SD Card Recovery tool.
If you have found this post helpful and useful, then please do not forget to share it.
Also like and follow us on Facebook, Twitter, and Pinterest to get the latest updates.
Taposhi is an expert technical writer with 5+ years of experience. Her in-depth knowledge about data recovery and fascination to explore new DIY tools & technologies have helped many. She has a great interest in photography and loves to share photography tips and tricks with others.