If your MPEG files got corrupted and want to know how to fix this problem, then here is the MPEG repair solution.
You can easily fix corrupted MPEG files with VLC media player, downloading the proper MPEG codec, and installing the latest version of audio and video drivers.
But if you want a direct solution on how to fix corrupted MPEG video files, then you can go with the advanced MPEG Repair Tool.
Besides that, here you will also get the complete information about MPEG file format, what causes MPEG video file corruption, why it becomes inaccessible, and what other alternatives can be taken into action to fix MPEG files. So, let's get started…
To repair MPEG videos, we recommend this tool:
This software will repair flickery, stuttery, jerky, unplayable videos and supports all popular video formats. Now repair your corrupt and broken videos in 3 easy steps:
Try this Video Repair Tool rated Great on Pcmag.com.
Click Add File to add the video you want to repair.
Select Repair to start the repair process and save the repaired video on the desired location after the repair is done.
MPEG Video File Format
MPEG video file format is a file format developed by the Moving Pictures Experts Group. There are several brands of camcorders and DSLR that shoot video in the MPEG video file format. This video file format is generally used to save web movies, movies, animations, etc.
The file extension of this MPEG file is .mpeg. However, this video file format can get corrupted or damaged or broken while downloading the videos, transferring if video files, virus infection, abrupt power cut, converting videos, etc.
Well, in that case, it becomes very important to repair corrupted MPEG files.
Before trying the fixes to repair MPEG 4 video files, let's know what actually causes MPEG file corruption.
Causes- How MPEG File Got Corrupted?
Files related to encoding and decoding are highly prone to damage or corruption. MPEG video file format defines several encoding techniques to compress and transfer.
Following are the common reasons that can cause your MPEG video files to become corrupt or damage and due to which you will need to fix corrupted MPEG video files:
Bad sector
If the media player gets terminate without any consent
Devices with a poor firewall settings
Improper authorization
Virus attack
A large number of file extensions
Copying a MPEG video file from any external storage device
Use Best MPEG Repair Tool To Fix Corrupted MPEG Videos
There are many ways to fix broken MPEG files or the corrupted MPEG files, you can try these below-mentioned solutions and know-how to repair damaged MPEG video files.
But, one of the best-recommended tools is to use MPEG Video Repair Tool. This tool has all the specifications and features that any best repair tool used to offer its users.
It can help you to fix corrupt MPEG files that are stored in the SD card, memory card, USB flash drive, external hard drive and more. It can help you to fix the corruption in the video header, frame, movement, sound, etc.
Yes, this MPEG repair tool will definitely help you know the best solution for how to fix corrupted MPEG files. If you are willing to fix broken MPEG file, then you can download the tool for your Windows and Mac OS respectively from the below buttons.
This tool has several features which are outstanding, some of them are:
Recovers MPEG video file formats that have become corrupted, damaged, broken or inaccessible.
Also repairs virus-infected MPEG video files
Apart from MPEG, it also repairs other video file formats like MOV, MP4, M4V, WMV, F4V, FLV, MKV, AVI, AVCHD, etc
Offers preview option before you finally get the repaired file in your preferred folder
100% safe and secure to use



* Free version of this program only previews repaired videos.
Follow the easy steps of this MPG repair program & solve :


Step 1: Download, install and launch Video Repair software on your system. Click on 'Add Files' to add corrupted video files.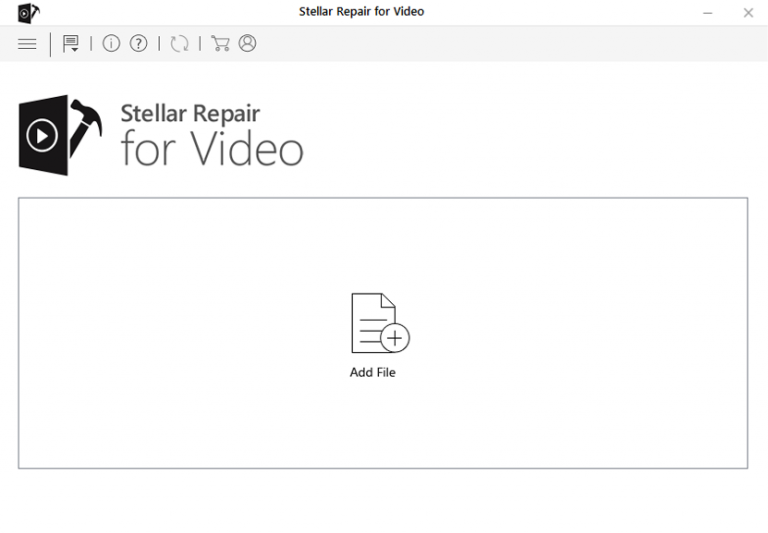 Step 2: Click on 'Repair' button to begin the repairing process. This start repairing your added video files one by one.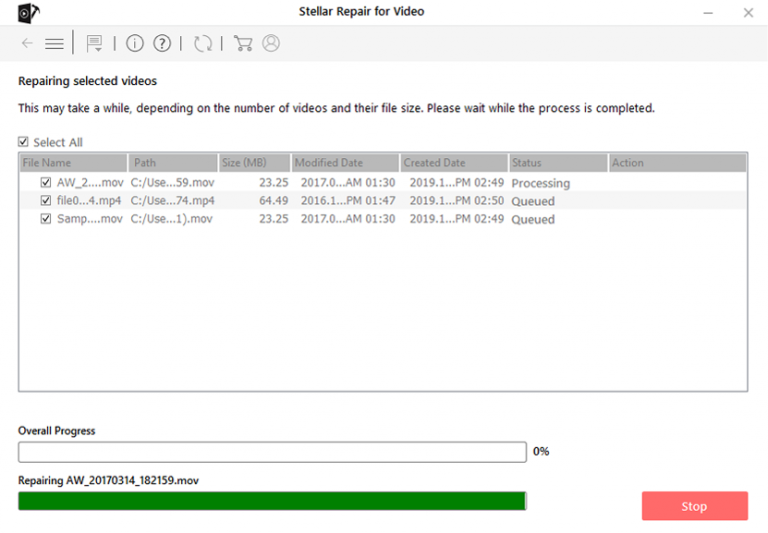 Step 3: You can click on 'Preview', in order to preview the repaired video file within the software and click on 'Save Repaired Files' button to save the repaired videos at desired location.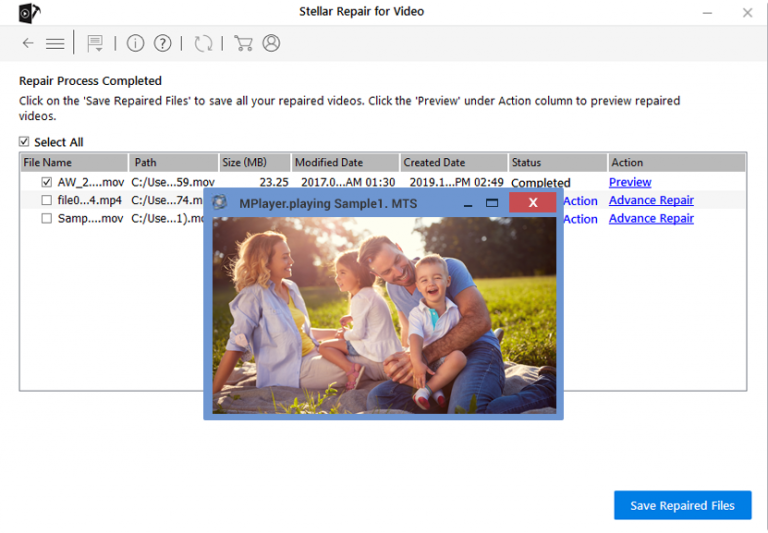 How To Fix Corrupted MPEG Video Files? (Alternatives)
Method#1: Fix MPEG Videos With VLC Media Player
Here, you can know how to repair MPEG video files using the VLC media player application:
First of all, you have to launch the VLC Media Player.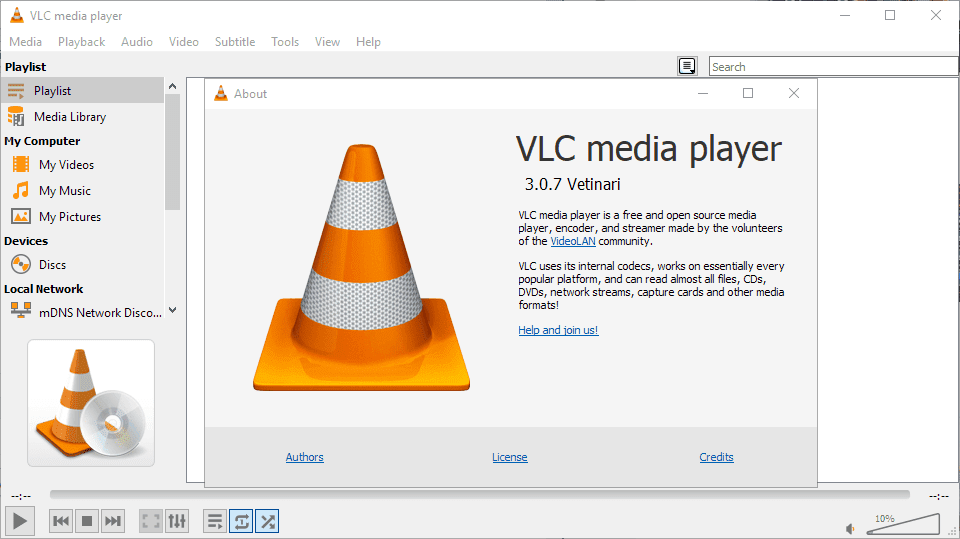 Now make sure that you select the Convert or Save option.
After selecting, you are required to add streams or input files that have to be transcoded and next simply press Convert or Save.
Now, in the Convert Window panel, you have to mention the file name for the destination video file.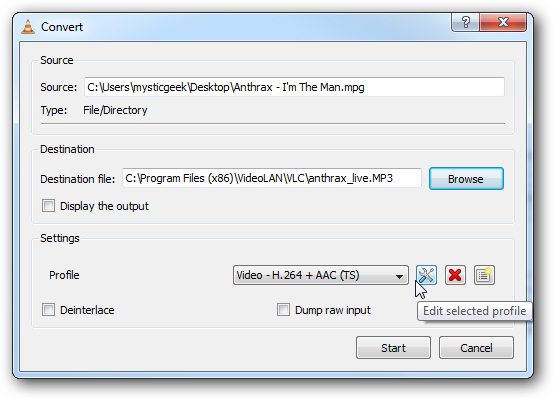 After this, you need to select the desired input Codec from the list of profiles.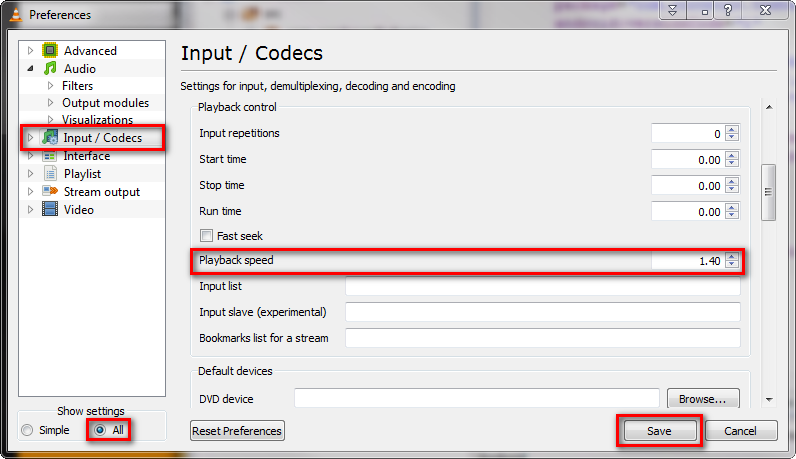 Next, all you have to do is to press the 'Edit Selected Profile' option just to check or edit the settings of the specified profile.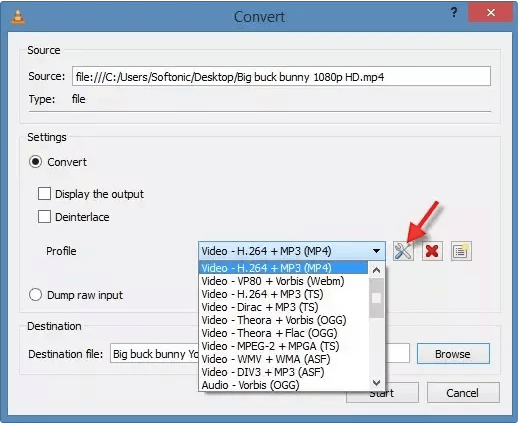 Also, you can then select to add a new profile or you can also delete a profile from the listing.
Lastly, you have to just press the Start option.
NOTE: This will help you to fix corrupted MPEG video files and the video playable in VLC media player and other media players as well. If they are still not repaired, then you can also try the below MPEG repair methods.
Method #2: Fix Sync Issue of MPEG File
The sync issue means that the video and audio do not match up while playing any MPEG video file. So, in order to fix MPEG videos, you have to use Media player Classic. However, this is not a permanent fix but it can sync your video and audio and make the video playable. So, to match the sync of audio and video, follow the steps below:
1: Firstly, you have to download and then install the preferred media player.
2: Next, you have to run the media player after installing it and then play the MPEG media file that has to be fixed.
3: Next, click on Play and then go to Audio and then go to the Options section.
4: Lastly, you have to tick the box beside the Audio Time Shift and then simply adjust the time in milliseconds.
Method #3: Some Other Fixes To Repair MPEG Video Files
Reinstall Windows Media Player: To do so, you have to first remove the Windows Media Player program from Control Panel. Next, restart the computer and then download the latest Windows Media Player's version. This will recover deleted video from Windows Media Player on Windows/Mac.
Reinstall the latest version of Microsoft DirectX: This is included as a part of Windows OS. You need to update the DirectX by simply applying the latest service pack of Windows update.
Make sure that you download the correct codec as per the operating system and multimedia file formats.
Install the latest version of video and audio device drivers.
Verify multimedia file types moving pictures experts group such as .mpeg, .mp2, .mpg, .mpa, mpv2, .mpe, .m3u, m1v which are supported by Windows Media Player.
Some Common Errors & Their Fixes To Repair MPEG Files
When the user plays the MPEG video files on the Windows Media Player then following errors can be encountered:
The source filter for this file could not be loaded
Cannot playback the video stream: no suitable decompressor could be found
Cannot playback the file. The format is not supported
A MPEG video does not play, and you may receive an error message in the Mciqtz32.dll module in PowerPoint
Cannot open. Please verify that the path and filename are correct and try again
These errors can be caused due to the below reasons:
The media player file is damaged or corrupted
Windows Media Player does not support the specific video file format
The video codec is not installed
Correct codec is not yet installed to support media player
There is no video or audio device present in the system
The correct video or audio driver is not installed or it is disabled.
Frequently Asked Questions:
There Is No Video While Playing MPEG Files?
The video playback issue can be solved by checking the DirectX Diagnostic log or by updating the drivers. To check the DirectX, go to start >> Run >> dxdig > ok and save all the information. The dxdig.txt file will enter the MPEG zip file and provide further information to make the video visible.
Can I Recover An Apparently Corrupt MPEG?
Yes, you can recover apparently corrupt MPEG files by simply using the professionally recommended third-party data recovery software.
How Do I Transfer MPEG Files To PC?
By following the below effective steps, you can transfer your MPEG video files to PC: 1. First of all, connect your storage media which contains MPEG files to the computer. 2. Then double-click on This PC and look for your storage device. 3. After this make double-click and open it. 4. Now copy those MPEG video files from the storage media and paste them on one of the folder of your PC.
How Do You Open An MPEG File?
In order to open the MPEG video file, you have to make double click on your video file. Now, your operating system will be asked that which program do you want to use to open the file.
What Programs Can Open MPEG Files?
You can open your MPEG videos through below media players: 1. Apple QuickTime Player (Mac) 2. Microsoft Windows Media Player (Windows) 3. VideoLAN VLC Media Player (cross-platform).
Conclusion
Well, I hope MPEG File Repair Tool will help you fix corrupted MPEG files without losing a file. So, do not miss to try all these methods to get back your corrupted MPEG video files.
The solution for sync error will help you repair and recover MPEG video files from your storage drive.
Make sure that you always have an extra copy of MPEG video files so that if your one file gets damaged or corrupted you can still access the video files from another destination where you have already saved the copy of those videos.
That's All….

Taposhi is an expert technical writer with 5+ years of experience. Her in-depth knowledge about data recovery and fascination to explore new DIY tools & technologies have helped many. She has a great interest in photography and loves to share photography tips and tricks with others.