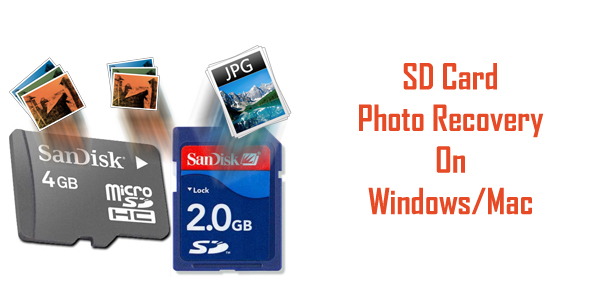 In few simple steps restore deleted or lost images from SD Card!!!
Overview – Accidentally deleted or lost your valuable photos from SD card? Looking for an easy solution or software to retrieve erased or missing pictures from SD card? Do not worry! Digital Media Recovery Tool will allow you to regain back all deleted SD card photos.
With the help of digital media recovery tool, you can:
Rescue lost, formatted, missing, erased image files (jpg, jpeg, png, bmp, tiff, tif, gif, etc) from SD card with ease
Also restore various video and audio file formats from memory cards
Support photo recovery from several memory cards such as SD card, sdhc, sdxc, microsd, sd mini card, CF card, sd card, , mmc, xD card, smartmedia card, Eye-Fi SD card, etc
Support various SD card brands such as SanDisk, Samsung, Sony, HP, Transcend, Kingston, Apacer, Kingmax, Lexar, etc
Also retrieve images from digital cameras & camcorders, hard disk, memory stick, pen drive, USB flash drive, portable hard drive, mobile devices, etc
Preview recoverable photos within software before you proceed to save them on your PC
Read-only program, 100% clean, safe & easy to use
SD Card Photo Recovery Tool To Retrieve Deleted/Lost Photos



* Free version of the program only scans and previews recoverable objects.
Generally camcorder uses an SD card for storing its photos. These memory cards are a tiny secondary storage drives that are used in the digital cameras, camcorders and smartphones etc. This device comes with a range of 4 to 32 GB which can is reliable for usage. But for a matter of fact these device its is secure but it is also prone and vulnerable and users may lose the data from the card easily when you accidentally delete by clicking on "Remove All" button or other issues of corruption that may strike it.
Common Reasons for loss of data from Memory card
Accidental deletion of digital photos from the memory card while using the camera, camcorders or the smartphones. It is the most common way by which people lose their photos from the card.
Formatting the SD card by mistake: if you are deleting some of the scrap photos from your camera then you might be browsing the photos and at the same time deleting them but somehow you clicked on format option then all the photos from your card will get lost.
Corruption of memory card: The error related to memory card may happen at anytime and anywhere. Camera and the cell phone will display the error message. But there is many reasons behind the corruption which includes memory card disconnection while it is been used for reading and saving, virus attack.
After you lose your important photos from your SD card which are NOT saved anymore on the memory card. If you are using the smart phones, camera or any device from which you are clicking photos then stop using the device and do not take more photos with your camera or other device. The continuing using of memory card and mobile phone may cause new data to be saved or files to be changed or reallocated in this case it is possible that data are to be written on the space of deleted or lost photos. So those overwritten raw data of photos will not be recoverable by missing raw data.
When the photos are deleted from the SD card the actual raw data of the photos does not get deleted from the memory card. In this case the there is a file table on the SD card that records the physical location of each file just like the content of the book. The system uses this file table to get access to the physical location of the photos and where they are stored on the SD card. So by deleting the photos the system will do and delete the file table entry that photo. So after deletion the photos raw data is not accessible and the space for those raw data are free for other files as there is not file that consists of the address of that file.
Many people think that the images are deleted off from the secondary storage drive and the loss of data from it is lost forever. If you have a backup you can easily restore or recover all your data back. SD card a small in size but it has the same function as the hard drive and can retain all the data still after formatting or deletion. So only thing you should keep in mind that you must not save things after you have formatted or deleted your SD card as it will overwrite the previous data and then their shall be no way to retrieve the pictures back again.
Recommended Software To Recover Deleted Photos From SD Card
From the above mentioned facts now we can say that the raw data of the photos does not get wiped out from the memory card. So by using the Rescue Digital Media software it is possible to read all the storage space of the memory card and then joins all the pieces together and form a file just like puzzle game. With the help of this software you can easily recover and restore lost, formatted or deleted media files such as videos, photos or other from your camera, smartphones and SD and memory cards and all other kinds of storage Medias. It supports SD photo recovery along with other photos in over 12 different file formats.  It is highly effectively for rescuing multimedia files from flash memory cards, USB drives, digital cameras, external hard drives, laptop or desktops.
You might Also Be Interested In:
How to Restore Deleted Photos from SD Card:
Step 1: Download and install "Photo Recovery Tool" and launch it on your system. Now, click on "Recover photos" tab in order to recover deleted photos from any SD card. You need to connect the media to your system and perform the process.
Step 2: Select the drive from where you want to recover photos, and external media will be shown in a list, if not then press "Refresh Drive" button. Select your desired drive and press "Scan Now" to scan the drive. If you need to customize the recovery on
the basis of file type then press "Advance Scan".

Step 3: In this section you can scan as per the file type like photos, videos, etc. here, you need to select for photos as you want to recover deleted photos from SD card.

Step 4: Once you press the "Scan Now" button the tool will display that scanning is in progress. The Recovered photos will be displayed in the left panel of your window.
Step 5: After completion of scanning process, you can select the photos to preview them and lastly press "Recover" button to restore them on your system.

Step 6: Select the location on your system where you want to restore photos. And the recovered photos are stored on your system.