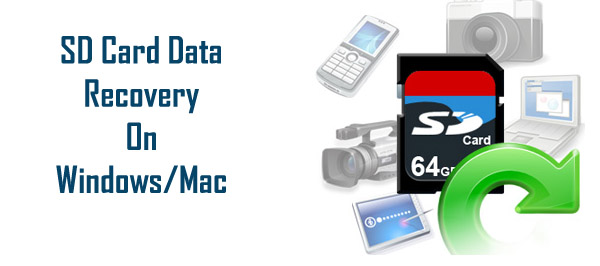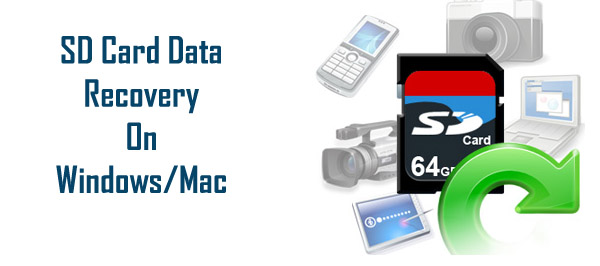 SD Card Data Recovery – Retrieve Deleted/Lost Photos, Videos & Audio Files from SD Card
Overview – If you have accidentally or intentionally lost or deleted your media files such as photos, videos from SD card that you wish to restore then you could potentially get back those deleted media files from SD card with the help of effective Digital Media Recovery Tool.
With the help of this recovery tool, one can:
Restore deleted, lost, erased, formatted photos (jpg/jpeg, png, tiff, bmp, raw, etc) from SD card with ease
Beside pictures, the software also restores various video and audio file formats
Support various types of memory cards including SD card, miniSD, microSD, SDHC, SDXC, MMC, TF, CF, Eye-fi card, memory stick, etc
Support SD card manufactured by various brands such as SanDisk, Transcend, Strontium, Verbatim, HP, Toshiba, Kingston, Apacer, Samsung, Sony, etc
Preview recoverable media files within software before you proceed to save them on computer
Read-only program, 100% safe & clean and easy to use
* Free version of the program only scans and previews recoverable objects.
Secure Digital or SD card is flash memory card that is widely used in digital cameras, Smart Phones, camcorders etc.  It often used in removal device like pen drive USB drive for storing important documents. Where we enjoy the convenience of SD card we often suffer the data loss issues with it. Data loss is common problem that people are facing now days.
If your SD card is corrupted or damaged then data loss issue will occur that can cause lots of trouble. The moment you realize that you have accidentally deleted the important files or documents or formatted the memory card it is the most heartbreaking moment. We remain blank because we don't have any way to get them back.
Imagine a scenario where while using your device you accidentally formatted SD card or your card have corrupted somehow. What you gonna do then? The card may contain some of your memorable moments with your loved ones, it may even have your favorite track and several other things that you may heartily regret if you don't get it back. These situations are quite horrifying and that's why people need to understand the fact that this can happen anytime with them. But the question here is can these issues be resolved or is it a kind of problem that has no cure of it. Well the answer is quite simple and that is 'No'. It is because this problem can be resolved and the lost or deleted data can easily be recovered using powerful and effective utilities, but being an end user, you also have to take care of certain things which are really very important.
How to Protect and Care Memory Cards
To take care of your SD card you have to apply some precautions, there are many tricks and tips are available that will help you to protect your SD card from corruption and other types of damaging. Some tips to protect SD card from corruption are given apply them and protect precious SD card data.
Always use a strong antivirus program: If you want to transfer or copy the SD card data on any computer system then check for virus before connecting. If the computer is infected with virus or don't have any antivirus tool then don't connect your memory card with that computer. Always install any updated and strong antivirus program in your computer system. If your computer has an antivirus tool then it is not enough because updating on regular basis is required to avoid virus attack.        
Remove SD card Safely: Safely removal of memory card is also necessary to avoid corruption and damaging. Impolitely removal of memory card from computer system and other devices like mobile phone, tablets etc can harm your SD card and make it inaccessible. So use safely removal option and defend SD card from inaccessibility.
Don't use in Low battery: Low battery can harm your SD card, if your camera or any other device display low battery warning but you ignoring it and clicking images or doing memory card related task then it affect the memory inserted SD card in that device. It happens because device gets unable to execute task completely due to lack of power and incomplete task make memory card inaccessible.
These given three tips will help you to avoid SD card corruption and save memory card from harm, so apply them and make your SD card data completely secure.      
The first thing you should do when you find that your card is corrupted or damaged is stop using it. It is because if you continue using it then the possibility to recover the files you have lost will become narrow.  The data can be lost due to formatting, accidentally deletion, virus infection, improper handling, etc. We don't have the habit to backup the important documents, files etc. so we don't have the option to recover the data back. In this case we send our card to repair shop which is very expensive and time taking. Although it is very disappointing situation and people really need to take a necessary step for it so to get rid of this problem. Now, you have an easiest way to get back the data is to use SD Card Data Recovery software.
This powerful recovery software will help you to restore the deleted, lost or formatted data from the card. It performs deep scanning and recovers every recoverable digital media stored in it. It takes only few steps to recover the data because the data on card are usually not fully deleted. Only make sure that you don't add any new file to the same memory card until it is recovered. The overwritten files are unrecoverable. It is an easy to use interface that doesn't require any technical person to operate it now you can recover the deleted data by yourself.
You Might Also Be Interested In:
Steps To Recover deleted data from SD Card using SD Card Recovery

Step 1: Download and Install the software in your computer. Launch the software and click on "Recover Photo, Audio & Video" to recover the data from the SD card.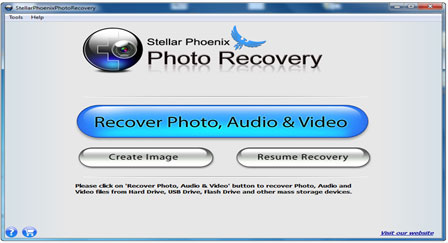 Step 2: Choose the legitimate SD Card from the list. Now, click on "Start Now" to start the scanning process.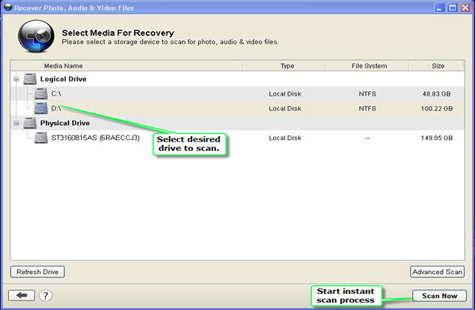 Step 3: You'll be able to preview the file after scanning it. You can even select the desired file to recover by clicking on the "Recover" button to save the files.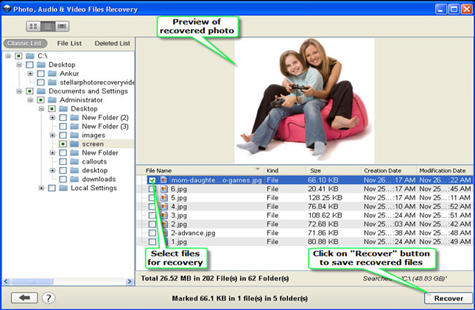 Step 4: Select the location to save the recovered file.