Have you noticed that the files that you have saved in the memory card are missing or unreadable? Do you want to know how unreadable or missing files on SD card can be recovered? Well, if yes then there is good news for you because the page you have visited will definitely let you know how to recover unreadable or missing files on the SD card in a simple way.
To recover missing or unreadable files from memory card, we recommend this tool:
This software will restore data from corrupted, formatted, encrypted storage media and works in all data loss situations. Now recover your lost and deleted data in 3 easy steps:
Download this Media File Recovery Tool rated Excellent on Pcmag.com.
Select the storage media from which you want to restore the media files & click Scan.
Preview the recoverable files, select the items you want to recover and click Recover to save the files at desired location.
Best Tool To Recover Unreadable Files From Memory Card
Memory Card Recovery Tool is the best data recovery tool you can try to recover deleted/lost/inaccessible/unreadable/missing media files from memory card. This tool has the capability to restore photos, videos and audio files of all file formats. No matter why your data become unreadable or missing, you can recover your data from memory card in all scenarios.
The best part about this tool is that – it is available for both the operating systems – Windows as well as Mac. Also, the user interface is so simple that anyone can easily follow the steps for SD card recovery with ease.
With the help of this tool, you can also:
Recover photos, videos, audios of all file formats
Recover media files from memory that throws following errors – Memory Card Locked or Write Protected, Card Not Recognized, Card Shows not Formatted, Files & Folders Hidden, or Have Become Shortcuts, etc
Also retrieve files from various memory cards such as SD, SDHC, SDXC, miniSD, microSD, MMC, CF, TF, xD, etc
The recovery software comes separately for both Windows and Mac users
Read-only program, 100% clean, safe & easy to use
emid

emid


* Free version of the program only scans and previews recoverable items.
Here, you can follow its step by step guide to know how to recover missing files on SD card with this powerful and fully featured recovery tool.
Use CHKDSK Command To Repair Error & Recover Data From Memory Card
CHKDSK command line tool is generally used to repair volume errors. So, if there is any volume error like cross-linked files, lost clusters, directory errors then it is quite possible that your data will become unreadable or missing. In such case, you are required to fix this issue first and then it's possible that your missing files on SD card will start showing.
So, to do so, you have to follow the below steps:
Run the Command Prompt as an administrator: then click Start and search for the Command Prompt, after that make right-click on it and select the Run as administrator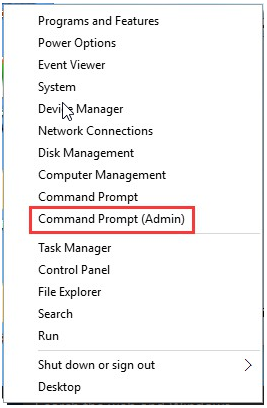 In the message box, you have to click Yes to permit it to modify your computer system.
In that command prompt box, you have to continue and type chkdsk /f h: and make hit Enter. Assume that H is your drive letter.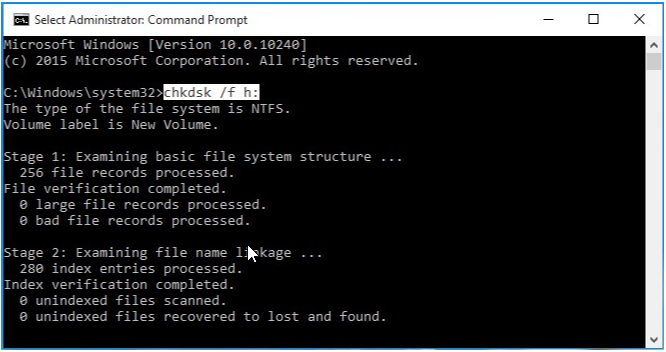 Although the CHKDSK command is always the first way that comes to the user's mind. So, try this way and check if it works in your case. If it works, then it's quite good news but if not then you can go ahead with another solution.
Recover Missing Files On SD Card After Fixing Hard Drive's Bad Sector
Sometimes it happens that due to bad sector error, your data becomes unreadable or missing on SD cards. In that case, you are required to remove and recover data from SD card with bad sector in Windows 10/8/7.
1.     Error in the Windows 8/10 
Firstly, you have to select "My PC/My Computer" option and after that right-click on a drive.
After that, you have to choose the "Properties" option and then, go next to "Tools"
Then, make press to the "Check "option.
Then, you can easily review the scan effect.
After that, press "Scan and Repair drive" and you have to select when to fix your file system.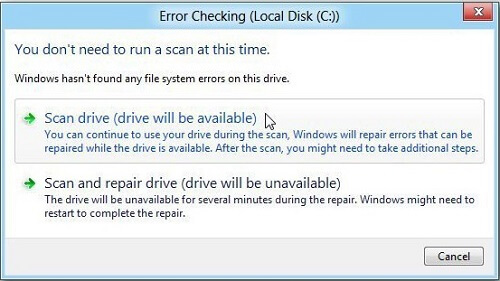 At last, the repair and scanning process, lastly, you must reboot your computer system.
2.     Error in the Windows 7
Firstly, you have to select "My PC/My Computer" option and after that you have to right-click on the hard drive from which you wish to repair the bad sectors.
After that, choose the "Properties" option on your system's screen.
Now, you have to select the "Tool" and make click to the "Check now".
Further, you have to click to the "Scan" and then press to the "Start" button to free from bad sector issue.
Lastly, you have to review check disk report. After that In that report, if you get 0, it simply means that there is no error found.
Why Do Files Disappear From My SD Card?
There are several reasons why files disappear from SD card. Here are some of the major causes mentioned below:
Memory Card Is Write Protected Or Locked: Memory cards have a lock on them which prevents memory from being stored on card while the lock is on the "on" position. If the memory card is in a locked position then a message will appear memory card is write protected. In this case, you have to know how to unlock a memory card.
Card Cannot Be Used Error Message: Sometimes your camera displays a message that memory card cannot be used. In that situation, it is not clear what the problem is. After receiving such a message, turn the camera off and back on. After that, you will be able to view photos and videos by pressing the camera's playback button.
Memory Card Runs Slowly: Every memory card has a speed rating that indicates how quickly photos and videos can be transferred from the card to another storage device. If the card has low-speed rating, then transfer times will be longer. During the slow speed of transfer, the file may become unreadable or missing.
Damaged Or Corrupt Card: Memory card are sensitive devices which are prone to damage if the camera is immersed in water and being subjected to extreme heat or cold, which can damage or corrupt a memory card. In such a case, the memory card is generally unusable. The best which can hope for this is to recover the data on the card.
How To Keep Memory Card Data Safe?
Apart from a stop using the memory card, there are few other tips that you should follow to keep your data saved on the memory card safe. They are as follows:
Don't Use Device On Low Battery: The best way you can try to keep data safe on memory card is to stop using the device in which memory card is inserted when the battery is about or die or very low.
Use One SD Card For Specific Device: Some people have the habit of using a single SD card in multiple devices which is a very bad habit. It always put you at risk. So, use one SD card always for one device, it may also prolong SD card life which is very good.
Use High-Class Card Reader: Make sure that you always but a high SD card and high-quality card readers to avoid any data loss scenarios.
Keep Backup Of Files: The best and the most preferable way to keep memory card data safe is to always keep a backup of the files saved in the memory card.
Conclusion
After knowing all ways to recover missing files from memory card, it might become very easy for you to achieve the target. However, among the above solutions, the best way to recover missing files from memory card using Memory Card Recovery Tool. Apart from that, you can also go through the other ways using which you can fix the issues that cause missing files on SD card and then restore unreadable or missing files from memory card with ease.
So, it's up to you now, which solution do you want to use for SD card recovery. All the very best to you…..
Taposhi is an expert technical writer with 5+ years of experience. Her in-depth knowledge about data recovery and fascination to explore new DIY tools & technologies have helped many. She has a great interest in photography and loves to share photography tips and tricks with others.