The GoPro cameras are the world's versatile action cameras. It is famous for its unbelievable capability to shoot high-quality videos, but users often face GoPro SD card errors on this camera. Well, it is a very common issue that people are frequently getting "SD card error", "No SD card error" and more on errors on GoPro SD card.
Actually, it is not a big deal to resolve those errors once you know what are the reasons that are causing the issues. So in this blog, I will guide you to fix GoPro SD card errors in the best effective ways.
But before proceeding further, check out some of the most common GoPro SD card errors in detail.
What Are The Most Common GoPro SD Card Errors?
GoPro "SD/memory card is full" error
Sometimes, if the SD card is not full but says full issue then it is caused by the incorrect file system or 'SD card is full' error mainly occurs when you try to record videos. In that case, you can try to reformat this SD card in your computer and restore it to its normal state. But, you will lose the data present in the SD card after formatting. Also, make sure your GoPro has the latest firmware by updating your camera at regular intervals.
GoPro "NO SD" or "SD ERR" Message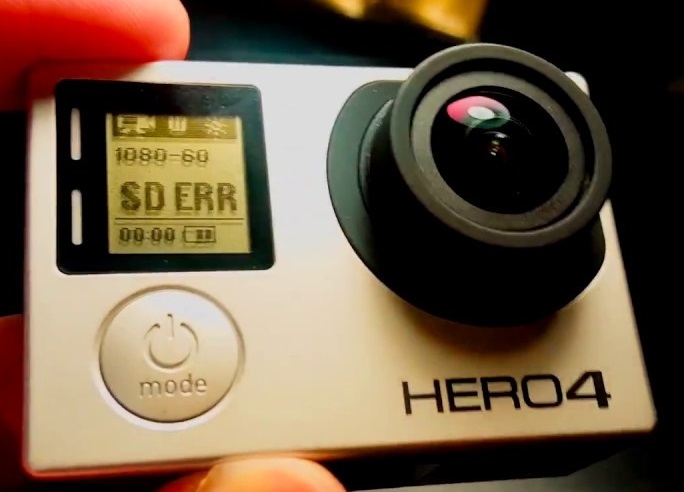 The 'SD ERR' or 'NO SD' error messages on the GoPro camera LCD screen specify that your hero camera is not able to connect with an SD card properly. If you see this error, then make sure that the memory card is completely inserted in a GoPro camera. However, if this process doesn't help you, then format your SD card. Well, you can simply format an SD card either in the camera or in the system.
GoPro SD Card Error "SD card is empty"
The "SD card folder is empty error" is showing because of the SD card file system might be corrupted. This may also happen due to virus infection, improper SD card handling, interruption in file transfer, and more can cause your card corrupt and the files stored on it might become unreadable.
GoPro Camera SD Card Abruptly Not Working
An SD card in the GoPro camera may abruptly stop working when the card is old or regularly being used in numerous devices. This issue may also take place when you are using a low-quality memory card for saving high-quality videos. So, always try to use a superior capacity memory card to record the GoPro videos. And it is recommended to choose the GoPro SD card for the specific digital camera model.
Because of these reasons, the card turns corrupt or inaccessible. In such situations, you can format the card to fix an error or switch to a new memory card.
Well, dust is another scenario that can cause your memory card to stop working unexpectedly. Clean your SD card with the soft cloth, then you can go to access the card in your GoPro action camera again.
GoPro SD Card Error – 'No output Top Video and output Bottom Video'

The failed export error 'No outputTopVideo and outputBottomVideo' occurs when you export a video in the GoPro Player in macOS. The error can also appear when the GoPro SD card isn't fast enough. Ensure you are using the recommended card in your camera.
How To Fix GoPro SD Card Errors in Hero 7/5/4?
Below I have mentioned the best possible fixes to resolve GoPro SD card error without any trouble. So, just try them to fix your SD card errors.
Fix #1: Check The Connection Between SD Card And Gopro
Mainly the "No SD card" or other GoPro Hero 7 black SD card error occurs due to poor connection among SD card and the GoPro camera. So, just follow the below tricks to see if an issue can be solved:
Firstly, remove and reinsert your card to make sure that it is properly inserted
Next, turn off your camera and restart it to avoid temporary interference.
After that, clean the metal parts of your memory card carefully with a toothbrush or rubber. If you think that your card slot in the GoPro is dirty and then cleans it carefully as well. Ensure the SD card and camera are both dry when you insert the card.
Fix #2: Try another Memory/SD Card
When you use an inferior or low-quality memory card, then it will have a slow read/write speed. This simply means that an SD card takes longer to process the data stored in it. Therefore, it is suggested to use another superior quality card for GoPro.
So, you can prefer the high-quality SanDisk Ultra/Extreme/Pro memory card to have a fast read and write speed. Also, buy the best SD cards for better protection against GoPro 7 SD card error.
Fix #3: Scan Memory Card Errors Via The CHKDSK
To fix the GoPro hero 7 black SD card errors, you can try CHKDSK command. Just follow the below-given steps to resolve this issue with Chkdsk command.
Initially, insert the SD card in a card reader, then connect with your system.
Then go to Start and choose the computer.
Next, search the memory card in the Devices with the Removable Storage, then note a drive letter assigned.
After that, click on the Start menu again, then type the CMD to launch the command prompt. Then, Run as administrator.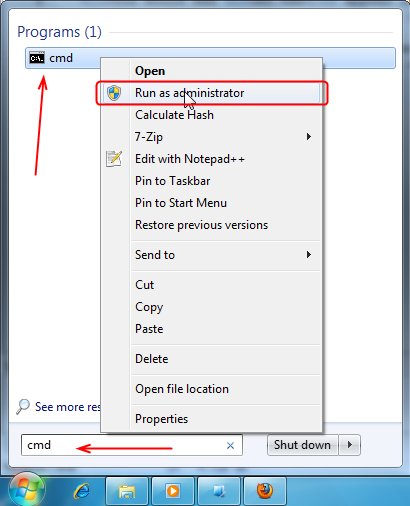 Now, type the 'chkdsk' with a drive letter, then type /f:r/fand hit enter.
After completing these steps, the CHKDSK will search for the errors and try to repair them.
Fix #4: Reinstall the Disk Driver
Reinstalling the driver is another fix to repair GoPro SD card error hero 7. When the disk drive is unrecognized properly by the PC, then you'll unable to access your device data. To do so, follow the below-mentioned steps-
Step 1: First of all, go to Start
Step 2: Then, search for the Control Panel
Step 3: After this, open Device Manager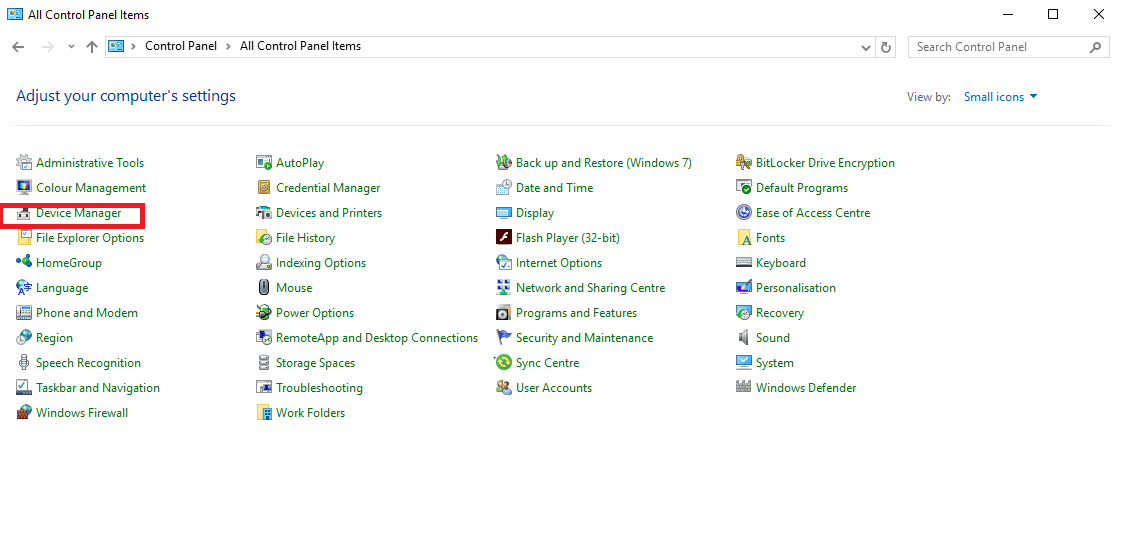 Step 4: Next, double-click the option Disk drives, then make right-click the option Removable Drive
Step 5: Click on Uninstall option.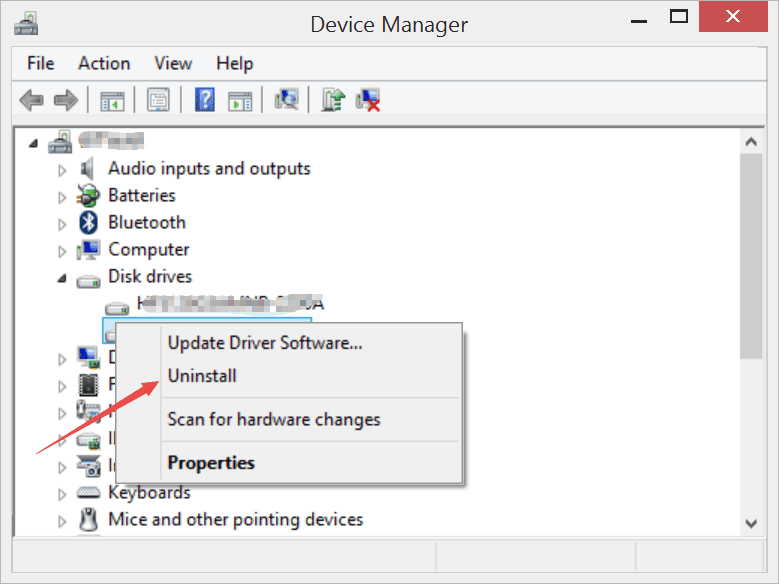 Step 6: Now, disconnect the memory card from your device and then restart the PC.
Once your system restarts, after that it will find the SD card.
Fix #5: Check & Fix SD Card Bad Sectors
SD card with bad sectors is the common cause of inaccessible data on the SD card. an SD card contains bad sectors if it shows "device doesn't recognize SD card error", "won't allow read/write process", "format the SD card" or when you try formatting SD card, the process doesn't complete or stops. You can easily fix & recover data from SD card with bad sectors using fix no.3.
Fix #6: Format The GoPro SD Card
Here are the working steps to Format the memory card in the GoPro (Hero7/6/5)
Simply, insert your memory card into the camera
Then, turn on the GoPro camera. Now, Open the menu on the back screen
After this, go to Preferences
Now, scroll down hit on Format SD card and choose the option Delete.
Please NOTE: These steps are only applicable to GoPro Hero5 Black, Hero 6 and Hero 7.
How to Format SD/memory card using the GoPro app?
By following the below steps you can format the SD card using the GoPro app
First, insert your card in the GoPro camera and turn it on.
Make sure that the camera is connected to your phone by Wi-Fi or Bluetooth.
Next, open the GoPro app in your Android phone and go to the Settings.
Scroll down to the Delete
Choose the Delete all files from the SD card option.
Your microSD Card will format now. You can go through your freshly formatted SD Card after this.
Fix #7: Clean Your GoPro Memory Card
In case, if your GoPro SD card error occurs because of the dust accumulation, then you must clean your memory card using an Isopropyl alcohol. Cleaning with this alcohol will support you to solve an error in the Card. To do so, follow the below steps:
First of all, clean contacts or metal pieces of the SD card. Then, take the toothbrush and wet bristles with Isopropyl alcohol. After that, use a wet brush and clean the contacts.
Now, wipe dry your card with a towel. In case, if you still notice the dust on metal contacts, then repeat the same process again.
Once the memory card is completely dry, then insert it into your GoPro camera.
How To Recover Files From GoPro SD Card After Fixing SD Card Error?
After fixing GoPro SD card errors, if you have found that all your data stored in it gets deleted, then the SD Card Recovery Tool can mainly help you to recover deleted videos from GoPro camera card for Windows and Mac.
To recover deleted data from GoPro SD card, we recommend this tool:
This software will restore data from corrupted, formatted, encrypted storage media and works in all data loss situations. Now recover your lost and deleted data in 3 easy steps:
Download this Media File Recovery Tool rated Excellent on Pcmag.com.
Select the storage media from which you want to restore the media files & click Scan.
Preview the recoverable files, select the items you want to recover and click Recover to save the files at desired location.
This software will allow you to recover data from corrupted SD card, hard drive, external HDD, memory cards, digital cameras, USB flash drives, and other media storage devices.
This software offer a preview option that is available in a free trial version, it helps you to check if your lost files are recoverable or not from GoPro camera card. Here is the step by step guide to get back data from SD card in no time using this fully-featured tool.
What Causes the GoPro SD Card Errors? 
There are numerous scenarios due to which your SD card can turn corrupted or may through different types of error messages. So, below I have mentioned some of the common causes which you need to know before fixing this problem:
Corrupt memory card file system
Physical damage to an SD card
Using the same SD card on various devices
Inappropriate ejection of the memory card
Removing the SD card from the device while file transferring
Due to the virus Installations
How Do You Prevent GoPro Memory Card From Errors?
The SD card is a small storage device that helps us in saving our beautiful photos and records the precious memories in the device. Although, your responsibility is to protect your videos or pictures from loss or deletion because of memory card corruption.
So, by following the below points, you  can avoid further data deletion because of GoPro hero 7 black SD card error:
1. Use the Option Hardware Safety Removal 
If you've to eject the memory card from a computer then try the best option hardware safely removal. And this option saves the SD card from unwanted errors and corruption.
2. Always Try to Format New SD Card Before You Use
When you begin using your new memory card, it is better than you can format it correctly so that if there is any problem or bug in an SD card that will be resolved by the computer.
3. Avoid SD Card In Contact with Dust, Oil, and Water
Make sure that you always keep your memory card at the clean and dry place. This is because the foreign elements never get option to accumulate the surface of an SD card that can lead to a memory issue and also corrupts the card.
4. Try To Maintain Extra Space In Card
Whenever you plan on capturing photos with the GoPro camera, make sure that you have enough space left on an SD card.
5. Keep Your Memory Cards Safe
After you remove your memory card from the digital camera, don't put it in your pocket or bag. Get a small cover where you can store cards safely to avoid any physical damage to the card.
6. Format SD Card Instead of Removing/Deleting Files
Generally, people use to copy your files from memory cards, then erase them one by one or remove numerous files at once. Avoid sequence deletion and format the card from the camera to avoid card errors and prolong SD card life.
The FAQ (Frequently Asked Questions)
What Does SD Card Error Mean On GoPro?
When your GoPro displays an 'SD card error' message on its screen this means that it is having a problem communicating with an SD Card. To fix this, first check an SD card that it is fully inserted into your device.
Does SD Card Matter For GoPro?
Yes, the SD card matter for GoPro, this is because we often get asked MicroSD card is best for a GoPro. Mostly, user need SD card to expand their storage space for the digital devices, so that they can store large numbers of data in it.
How Do I Clear My SD Card On My GoPro?
For this, you need to copy any beloved files from your card to your computer. Ensure that the SD card is installed in the camera, then power the camera on. Swipe down on the touch display. Tap 'Preferences.' Scroll to the bottom of Preferences and tap 'Format SD Card'. Now, tap the 'Delete.'
How Long Does It Take To Format SD Card On Gopro?
The 64GB SD card takes 30 minutes to complete the full format and 15 seconds about to clear in the GoPro.
How Do I Download Pictures From My GoPro To My Android Phone?
You can download your pictures from GoPro to your Android phone by following these instructions. First of all, locate the clip you would like to share to the Photos app under the GoPro Media section. Select the download icon along the upper right corner. Now, choose the 'Save to Phone' where it will be copied into the native Photos app.
Final Verdict
So, these are the top and perfect methods that will help you to resolve GoPro SD card error effortlessly. You can try these GoPro SD card error fixes one after another and check which one works in your case. If in case none of the solutions help you to fix the problem, then your storage device might be damaged permanently and you need to simply replace it.
However, before you format the SD card, make sure that you keep the backup of those files you have saved on the device. If you don't have any backup to do GoPro SD card recovery then you can try SD card Recovery tool to recover data from GoPro SD card after formatting it.
That's it…
Alex is an expert technical writer with 7+ years of experience. His in-depth knowledge about data recovery and fascination to explore new DIY tools & technologies have helped many. Alex has a great interest in photography and loves to share photography tips and tricks with others.