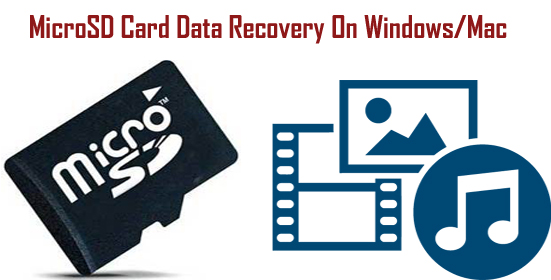 Nowadays though there are several storage space provided by either mobile phones or in camera but still you can easily see lots of people using microSD card on their gadgets. You can see several phones especially in Samsung Galaxy series, Redmi phones and the camcorder we use in daily life.
The SD cards are used to store lots of important as it provides lots of storage for data and also it is portable.
But the data stored on micro SD cards are vulnerable to data loss as in other storage media happens. When your important data are lost then it is very painful to bear the condition.
Now what to do and how to get back those files is really a big questions for users. Well, if you have faced the same issue then here in this blog, you will learn about how to recover deleted files from Micro SD card effectively.
Free Download microSD Card File Recovery Tool



* Free version of the program only scans and previews recoverable objects.
Let us look at few practical scenarios that was reported by users.
User experience 1
"I need some help because I accidentally deleted some data from my micro SD card 4GB in my mobile phone. I was viewing photos on my micro SD card on my mobile phone and I wanted to transfer some funny pictures to my friend. When I selected all photos and attempted to share them, I mistakenly selected the Delete option instead of Share option. Were those pictures deleted permanently? Please tell me if I can recover the permanently deleted pictures from my micro SD card."
Another example of data loss from SD card
User experience 2
"Last week, I went to visit my friend and her newly born baby at her home. I took many photos of the cute baby and was planning to share with my other friends through Facebook. But when I got home and connected my Micro SD card with my computer, something unknown happened and I cannot open the card. The error makes all the files on the card inaccessible. If anyone who knows how to recover data from unreadable Micro SD card, please let me know."

From- https://www.easeus.com
After looking at the issues reported but users, its time to know what are the causes behind deletion of files from Micro SD card?
Common reasons that lead to data loss from SD card
Due to Formatting all data erased from Memory Card
Accidental formatting will format your entire memory card and delete all of your stored data, it generally happens when user is new with the device and by selecting format option memory card gets formatted unintentionally and all data become inaccessible. Once you Perform SD card formatting then similar to the Delete all option it can also clean all the data from the SD card.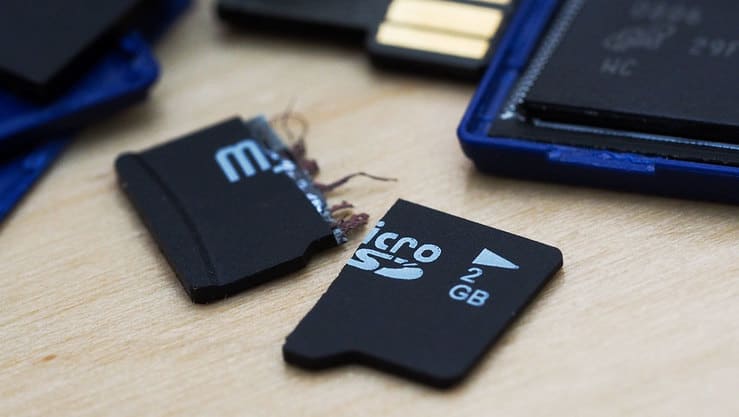 Due to Delete All Option
This happens due to the wrong operation of the user, when user presses "Delete All" button accidentally then all the stored data gets deleted from the memory card. It is the biggest scenario that happens with almost all users. This option will clean all the data within the few seconds.
Related: How To Recover Corrupted Photos From Micro SD Card On Windows/Mac?
Due to the corrupt micro SD card
Memory card corruption is also very difficult situation for everyone because in this case all the data become totally inaccessible and it is also very difficult to recover data or repair any corrupted SD card to recover data. It happens due to many problems such as improper use of memory card, virus attack, power surge etc. If this happens with you then it is very difficult to recover data if you are using any manual method, manual method may also delete data permanently.
An Error message Force you to Format SD card
When you connect your memory card to your computer system and it display an error message like "card is not formatted, do you want to format it now" if you press "yes" then your memory card get formatted. Due to this error you can't access memory card without formatting it and after formatting your all data will be erased. This happens if your memory card is used in more than one device.
Don't Miss: Free SD Card Data Recovery: Recover Deleted Files From SD Card!
Some other causes of MicroSD card Corruption
There are many causes due to a microSD card gets damaged or inaccessible such as due to infection of virus and computer malware, improper removal of SD card from computer system or any other device, connecting memory card to any virus infected computer, using a single microSD  card  in more than one devices (mobile, digital camera ) and more.
By avoiding the given SD card corruption reasons we can protect our precious data and files from corruption. So it is recommended that use SD card carefully to avoid corruption.
Is the lost data is recoverable?
There are many users who have a misconception that once the data is removed from any storage media, they are not recovered any more. But in reality, the thing is something else. The deleted data can be restored by using recovery software but only in few conditions.
When the data is deleted, then immediately stop using it again. If used further then new data can get stored and the old data will get overwrite. In this situation, there will be no chance to recover the deleted files.
Next thing, if you have not used it further or not saved any more data then with the use of powerful recovery tool can help you to get back all your wiped away data from SD card.
Types of SD cards and usage
There are three types of SD cards known as SD card, Mini SD card and Micro SD card. But nowadays, only SD (Secure Digital) cards are used which comes in full size SD card and Micro SD card.
The full size SD cards are generally used in larger devices such as DSLR cameras (even use CF compact Flash Cards) or video cameras. Whereas MicroSD cards are used in Smartphone's, portable music players, tablets, action cameras, GPS finders etc.
There are several micro SD card brands, which includes Transcend, HP, SanDisk, Sony, Kingston, Lexar and several others.
Also Read: Formatted CF Card Recovery – Get Your Data Back After CF Card Format
How to Recover Deleted Micro SD Card Data?
To recover micro SD card you can apply any manual method but this method is very difficult for the normal user, if any small error occur while executing manual method then your SD card may also get corrupted permanently.
So to recover data from your memory card without affecting it, apply any third party tool like Micro SD Card Recovery. This is very easy to use so that one can easily recover their precious data without affecting it.
So it is recommended that use any third party MicroSD card recovery tool and recover data from your memory card without affecting it.  This recovery tool is also very easy to operate and it is the safest option to recover your inaccessible data from SD card.
You might Also Be Interested In:
Steps to Recover Deleted Files From Micro SD Card
Step 1 – Install "Photo Recovery" software and launch it on your computer. Click on "Recover Photo, Audio & Video" tab to recover photos, videos and audio files from any SD card, external USB drive or computer hard drive. Connect the media to your computer and then perform the process.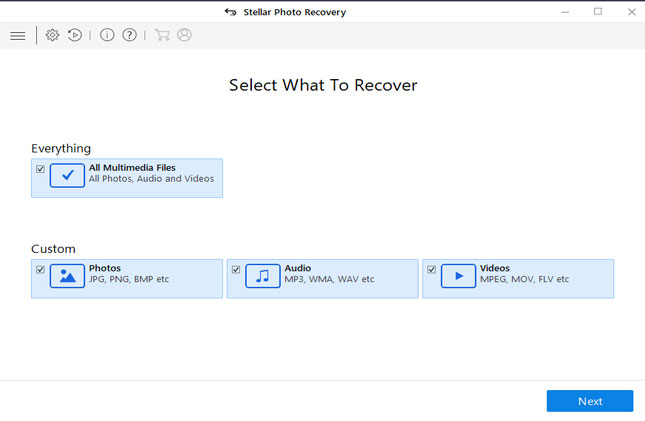 Step 2 – Select the drive from which you want to recover files. All the hard drive and external media will be shown in the list. Now select the desired drive to scan and then click on "Scan" button.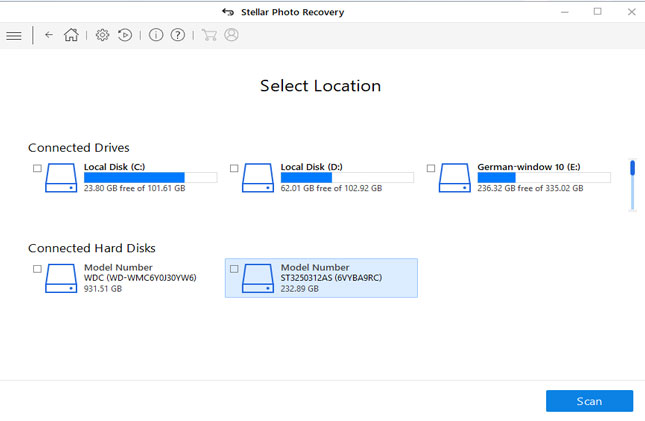 Step 3 – Once you click on "Scan" button the software will show that scanning is in progress. The software will search for all multimedia files from your selected drive or attached media.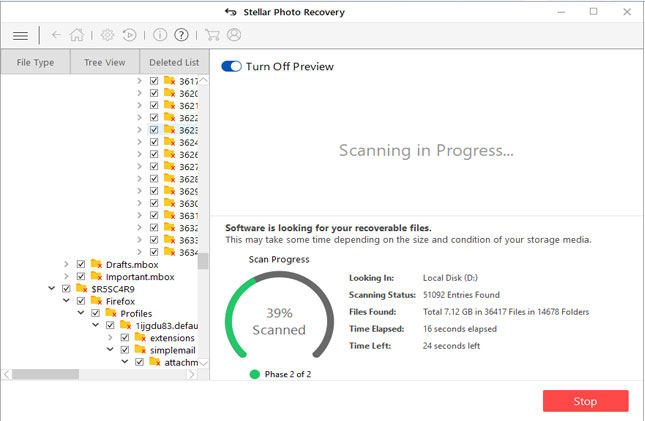 Step 4 – After scanning, all the files that are found in the selected volume, hard disk or other storage media devices are listed. You can now select the files to preview them and then you can click on "Recover" button to finally save them on your computer.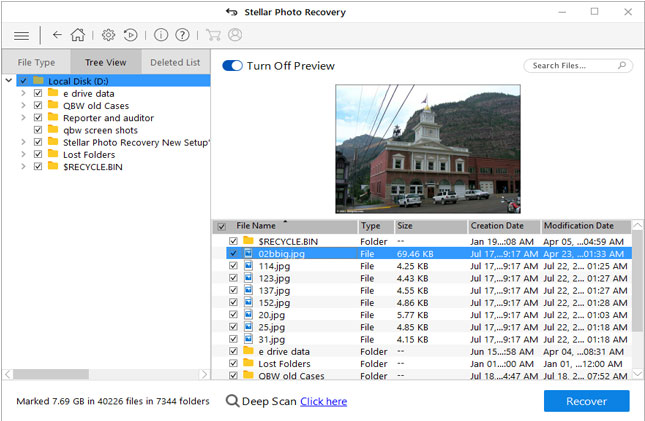 Important tips to avoid data loss from Micro SD cards
Always check all your data twice or thrice before deleting it from SD card
Avoid using Micro SD card on several devices
Don't forget to use "Safely Remove Device" option while disconnecting micro SD card
Always create a backup of all your files stored in Micro SD card to avoid data loss in future
Use antivirus software to fix virus infection
Conclusion
Micro SD card is used by several people in several storage devices but sometimes they becomes inaccessible and the data saved on it becomes difficult to restore. However, in this blog I have come up with best way to restore lost files from Micro SD card and I hope it will help you to restore those data

Summary
Article Name
How to Recover Deleted Files From MicroSD Card?
Description
Worried about how to recover deleted data from Micro SD card? Learn the best way to restore inaccessible/deleted files from Micro SD card without any backup
Author
Publisher Name
Publisher Logo